Decorating Your Home with a Grown-Up-Geek "Harry Potter" Aesthetic
A generation of Harry Potter fans have now grown up and moved into their own homes. I am among them. Since moving into my first apartment, I've been reveling in the ability to finally be able to display all of my most prized Potter items. Of course, being in my mid-20s, I also want to do so in a dignified way. Since I moved into my new place, I've been working to cultivate my new grown-up-geek aesthetic. So far, so good. I thought I would share with my fellow Potterheads how I've chosen to display these items.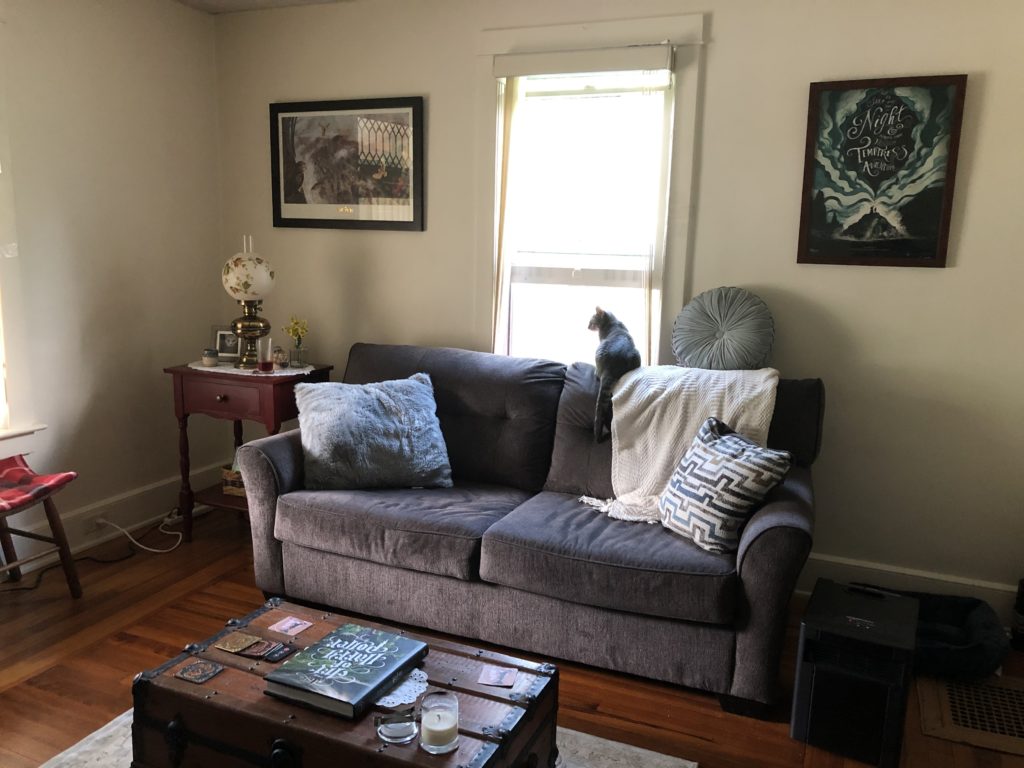 At first glance, my living room has a sort of throwback, antique vibe, but it clearly has me stamped all over it. I framed a Pottermore print behind the couch using this frame from Craig Frames. It's light and easy to hang with Command Strips for us renters.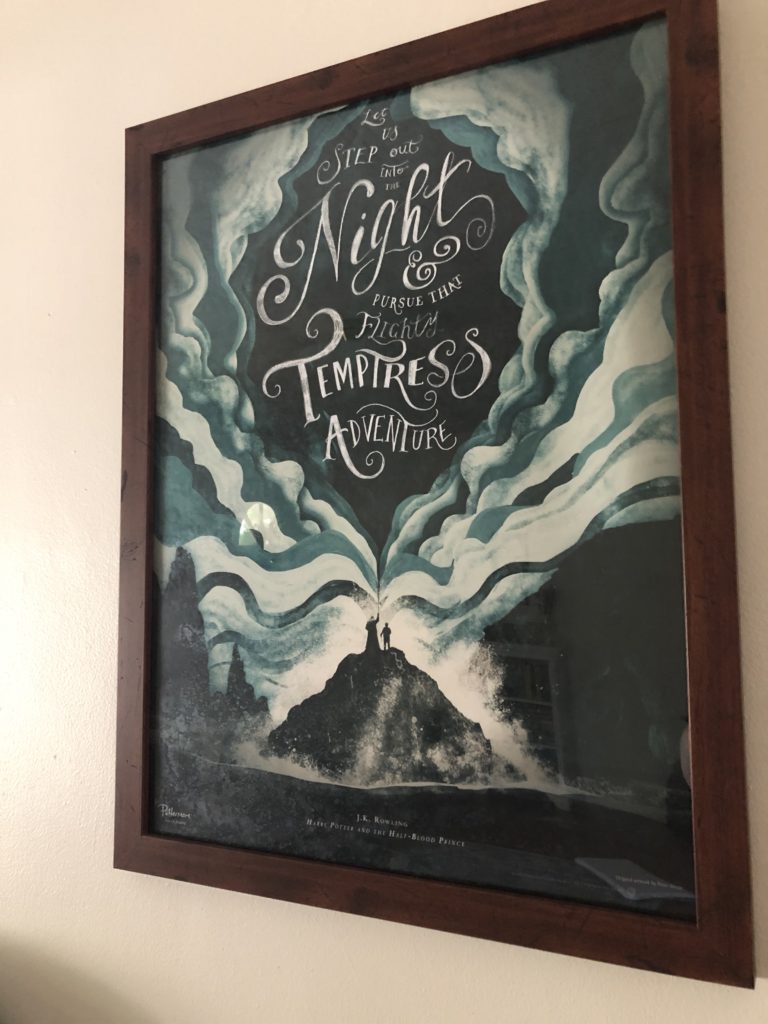 On the coffee table, I have my Hogwarts House coasters at the ready in case of company.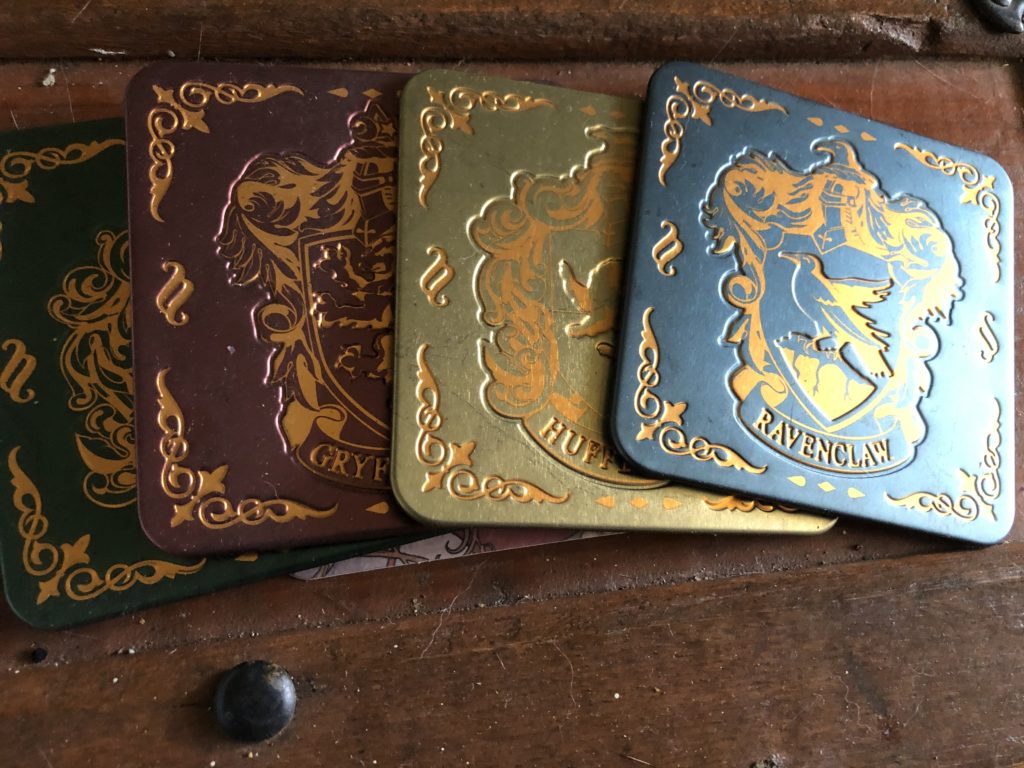 The centerpiece of the living room is my favorite Harry Potter companion book: The Art of Harry Potter. It's definitely a conversation piece, and I love being able to have it out in plain view rather than tucked away on a bookshelf or in a stack somewhere.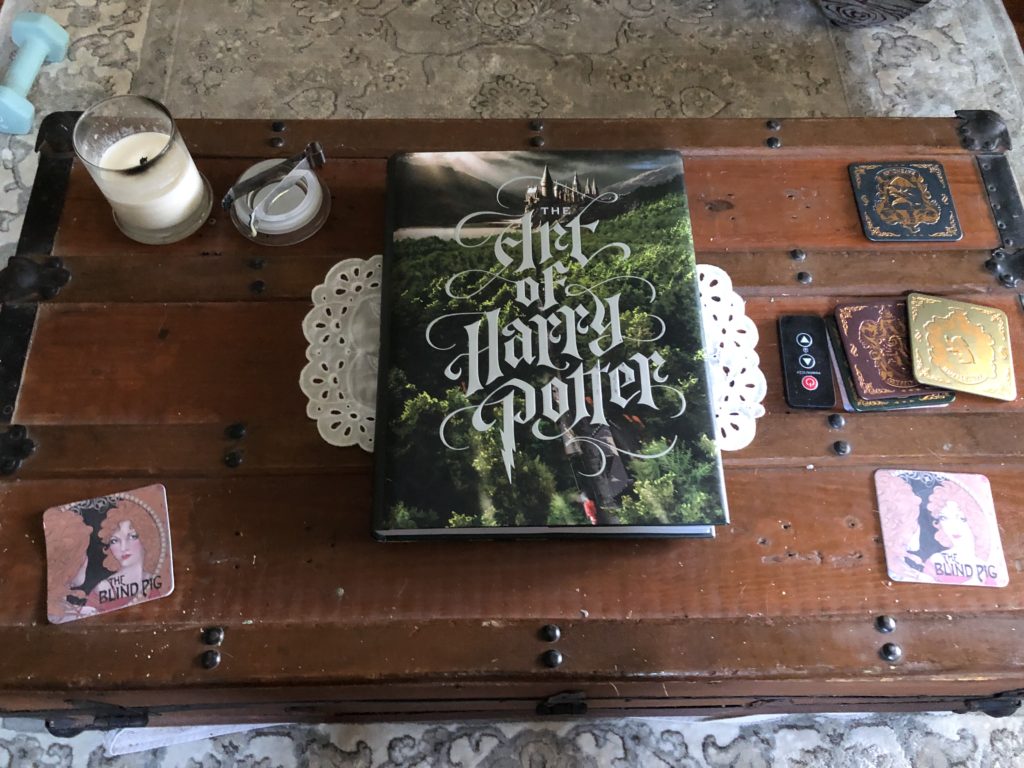 Moving on to the kitchen, I've mixed in my Potter-themed wooden spoons with my other kitchen utensils in a crock.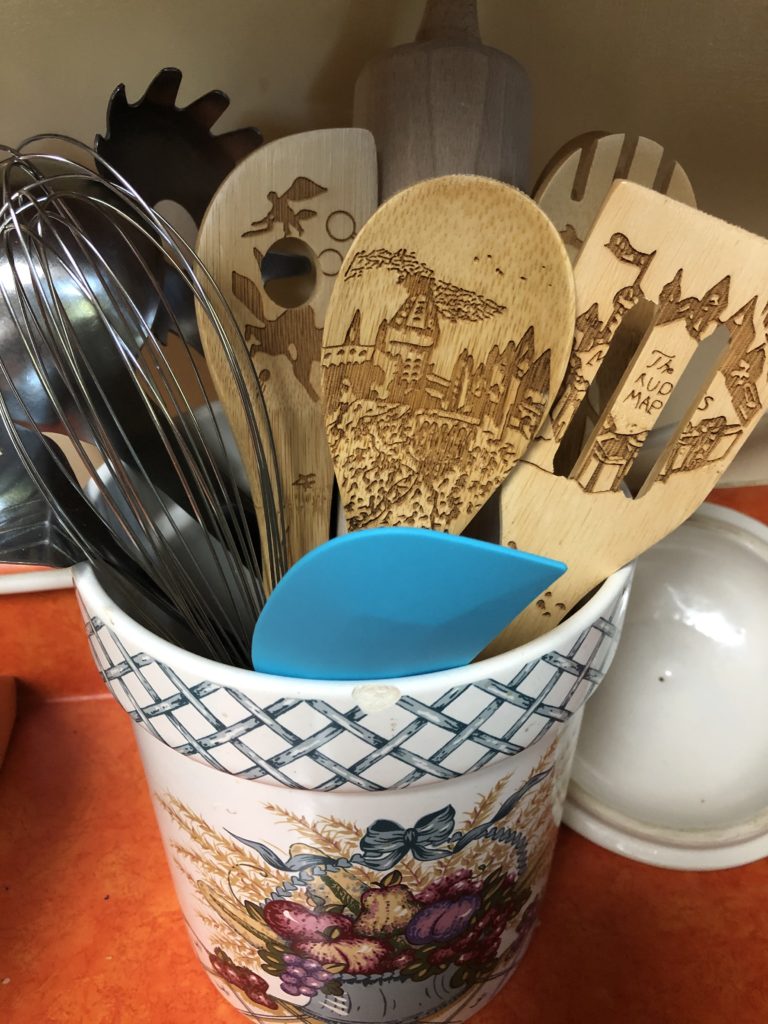 Upstairs, the bedroom has a bit of an Art Deco feel.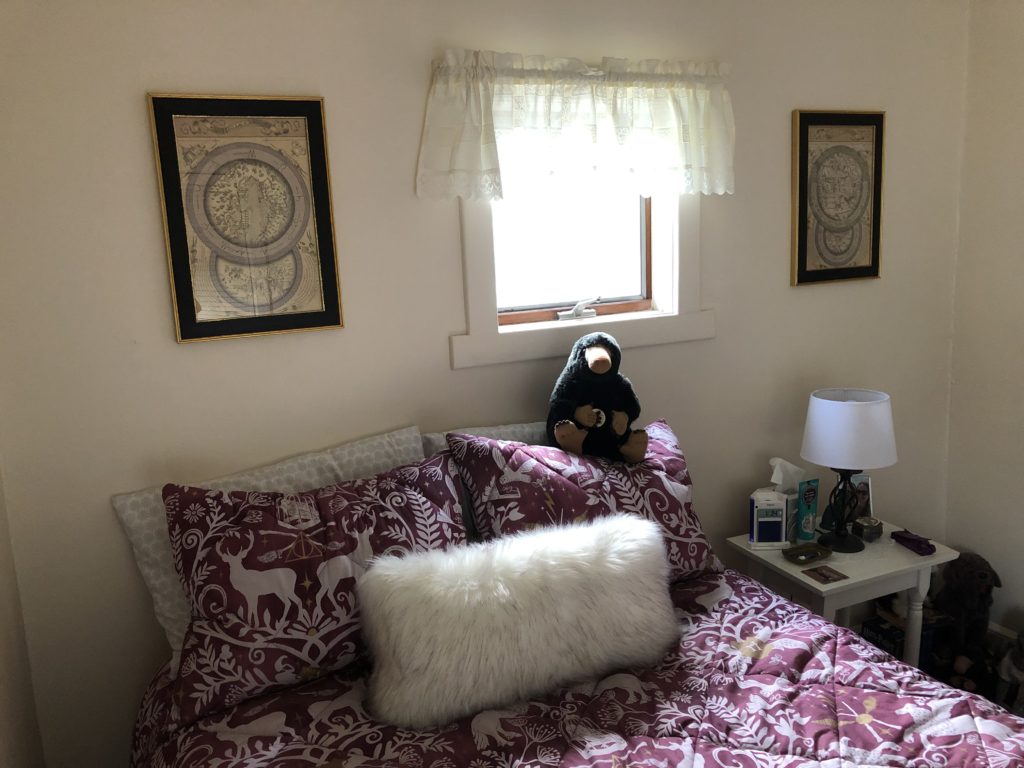 I found these great frames with gold accents and framed my wand maps from The Wizarding World of Harry Potter at Universal Orlando Resort. By a stroke of luck, I had two maps, so I was able to frame one with the Hogsmeade side up and the other showing Diagon Alley.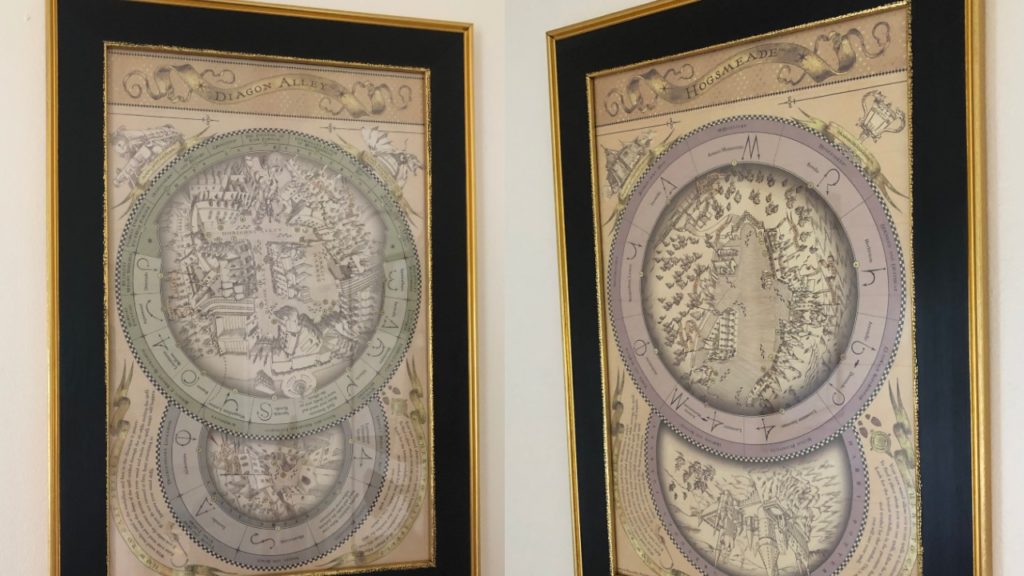 For years, I had left my Mirror of Erised in its box because it was so heavy to hang and I didn't have a surface large enough for it. Now, it's propped up on top of the dresser.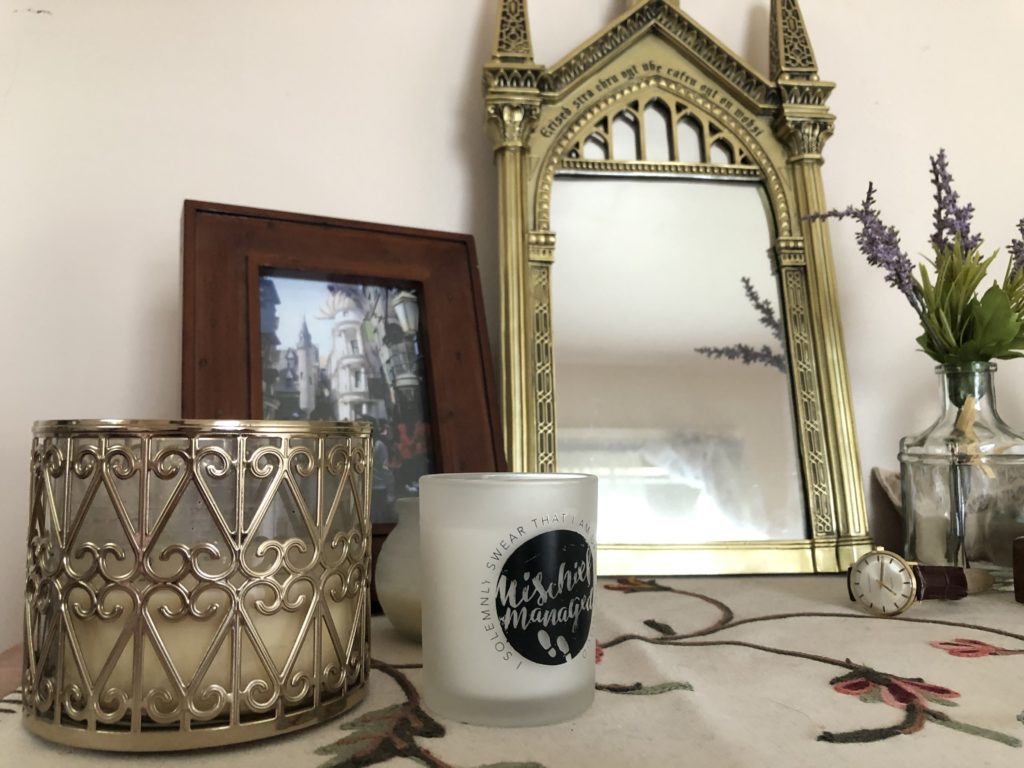 I added a few candles around it to build on the mystical aura. The Mischief Managed votive came in a set of three from Insight Editions. The nice part about this candle set is that you can reuse the glass containers when the candle that comes in it is burnt all the way down. If you just pour some boiling water inside and wait, the leftover wax in the bottom floats to the top and can be removed. Just put a fresh votive candle inside, and you're good to go.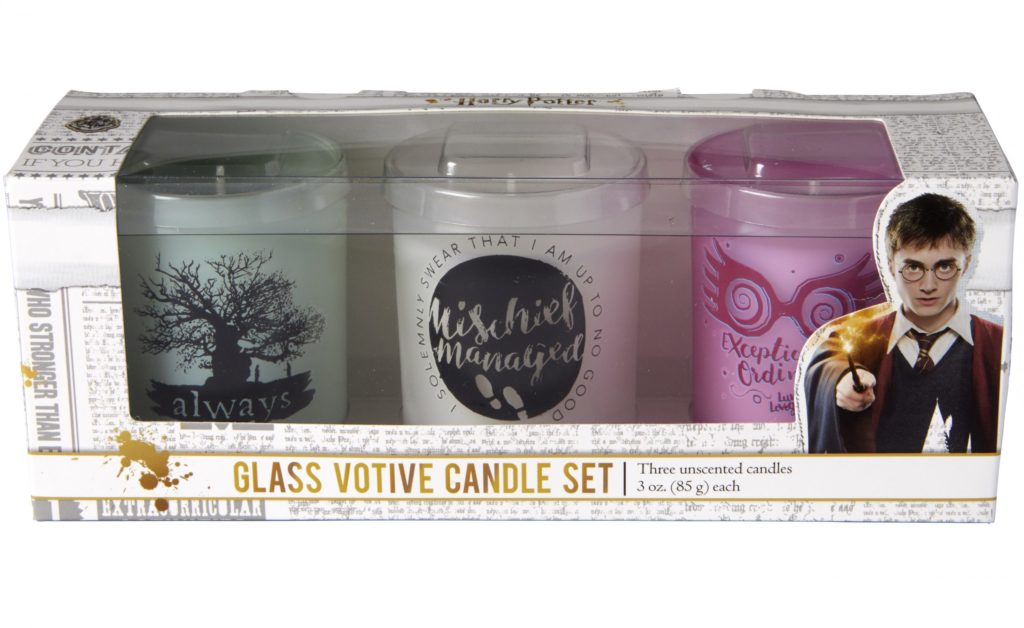 Finally, in my office, I let the geekiness be let out in full force. This is where I display my Funko Pop! collection. I found this great little shelf that is the perfect size to hold my Fantastic Beasts figures. Not only is it the right size but I'm also a fan of the rustic look of the partially sanded-off paint.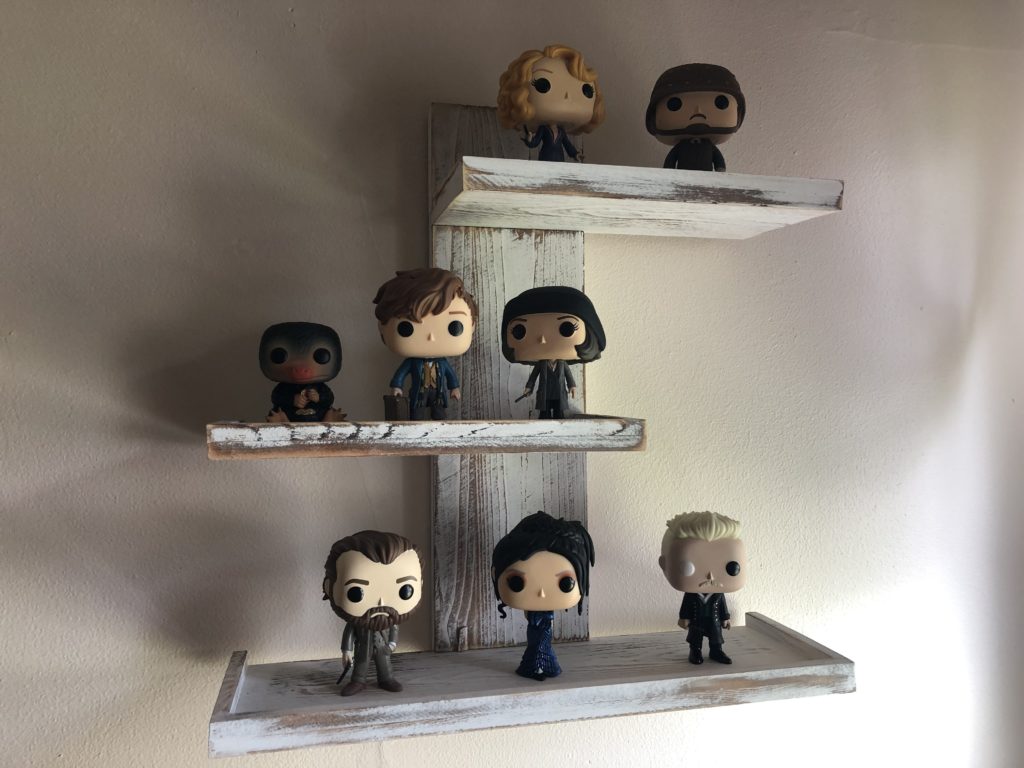 Have you proudly displayed your wizarding world keepsakes in your home? We would love to see pictures, so share your decorations in the comments.
Want more posts like this one? MuggleNet is 99% volunteer-run, and we need your help. With your monthly pledge of $1, you can interact with creators, suggest ideas for future posts, and enter exclusive swag giveaways!
Support us on Patreon