Serpentine Staircase, Secret Street: Add These "Potter"-Esque Sites to Your Future Travel List
At first glance, this tunnel beneath the 18th-century walls of Fort Mitchel on Spike Island in Cork Harbour, Ireland, already conjures images of Diagon Alley – post-attack by Death Eaters, that is.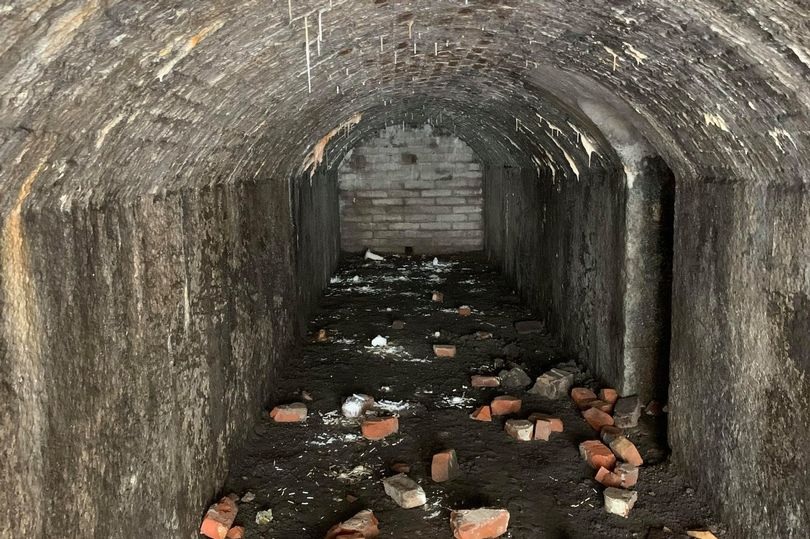 Bricks litter the floor of the tunnel – or in this case, sally port – as it makes its way toward a dead end. The opening was closed off long ago (in 1804, to be exact), when the first fort built on the island in 1790 gave way to the larger structure that stands today. But as it turns out, the Harry Potter vibes don't end there.
While exploring old areas of the fort recently, the staff made the decision to dismantle the wall blocking the sally port's exit onto a moat. And although that decision required more effort than tapping a particular brick with a pink umbrella, it was well worth it. A magical discovery awaited on the other side: a 230-year-old spiral staircase that would look right at home in the halls of Hogwarts.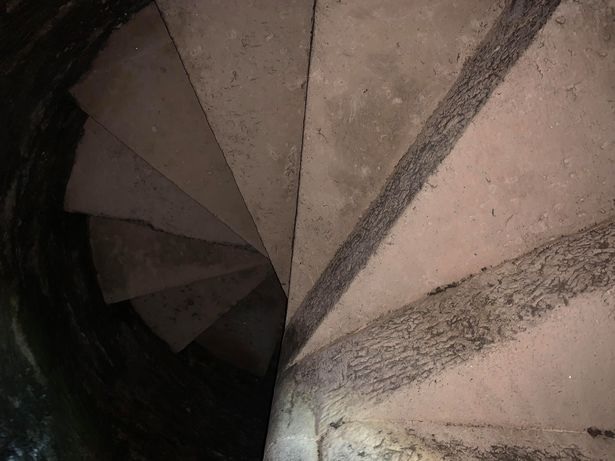 Fort Mitchel staff noticed the similarities as well, noting on the fort's Facebook page that the staircase is "cut from stone and seems to float like something out of Harry [P]otter." Each stone step stacks via cylindrical bases to form the staircase's center column, and the whole thing looks surprisingly sturdy for its age. We can absolutely picture Severus Snape sweeping his way down these stairs, robes billowing behind him.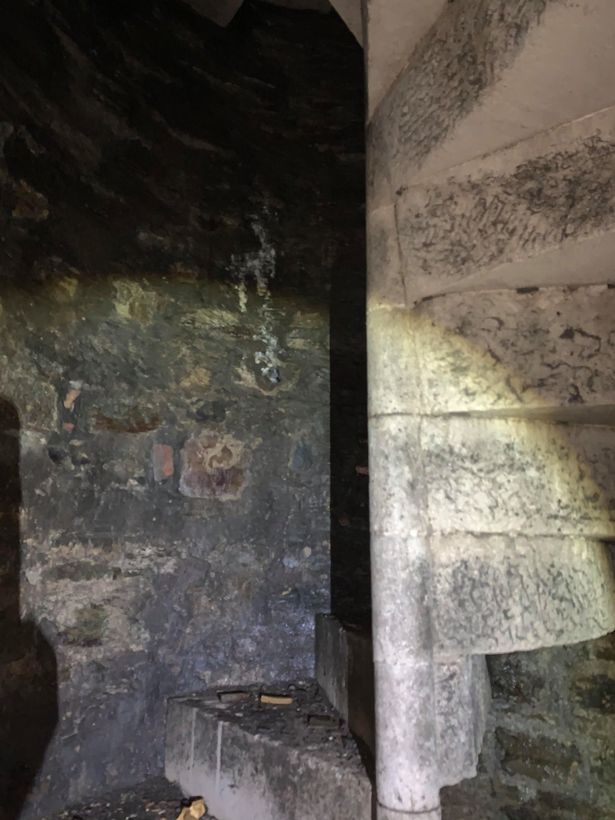 The fort plans to open the staircase to visitors in the future, so add this one to your post-pandemic travel list!
Speaking of both post-pandemic travel and Diagon Alley, the Norwich Evening News has announced that KindaKafe of Norwich, England, will be resuming its Hidden History Tours of a popular hidden street – with proper social-distancing measures in place, of course.
The street, which once lay in the shadow of Norwich Castle until being covered by a new street level, is again reminiscent of a more ominous version of Diagon Alley, one abandoned by terrified shopkeepers during the throes of the Second Wizarding War. It features abandoned houses and shops, a 16th-century oak beam and 15th-century wall, and iron bars over wooden window frames.
With COVID-19 restrictions beginning to ease in England, KindaKafe is assuring those interested in taking the tour that it will be adhering to strict social distancing, including limiting tours to two households – and a maximum of eight people – at a time. Households will be immediately distanced upon arrival and will remain in separate, color-coded zones throughout the tour. Hand sanitizer will be available, and face masks will be required.
A fundraising virtual tour is also being planned soon for those unable to visit in person.
Tickets, which can be purchased in advance, are £15 for adults and £9 for children ages 4–12, with family discounts available. History Mystery's associated escape room, Secrets of the Tunnels, is also planning to resume bookings on August 15.
And while those of us who don't reside in England continue to wait for a safe resumption of global travel, you can still enjoy several Potter-themed virtual tours online, including a walking tour of London that includes several filming locations and tours of Gloucester Cathedral and the Forest of Dean.
Want more posts like this one? MuggleNet is 99% volunteer-run, and we need your help. With your monthly pledge of $1, you can interact with creators, suggest ideas for future posts, and enter exclusive swag giveaways!
Support us on Patreon