Which "Potter" Characters Would Buy These School Supplies?
Before Voldemort brought a dramatic end to each year at Hogwarts, the students would have arrived in September – oblivious to the impending doom – and stocked up on various supplies and trinkets to help them make it through their newest set of classes.
Have you ever wondered what your favorite Hogwarts students would have added to their list of school-year necessities?
This BeYumi squishy stress relief toy shaped like a Gryffindor kitty would most definitely be in the hands of…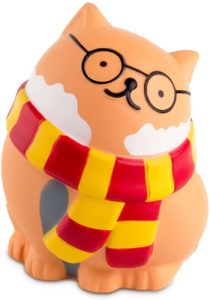 Neville Longbottom – Everyone's favorite Gryffindor could use a little stress relief.
Argus Filch – Even though he's not a student, the caretaker could stand to learn a thing or two about healthy coping mechanisms.
A 32GB USB stick that looks like the Chosen One himself would be a staple for…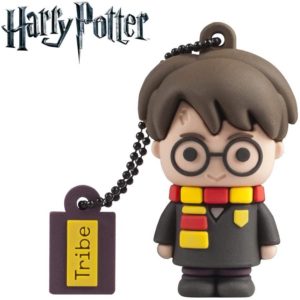 Draco Malfoy – Because if anyone is more obsessed with Harry Potter than Voldemort, it's Draco.
Fred and George Weasley – Where else would they store all of their blueprints and plans for the next installment of Weasleys' Wizard Wheezes?
This Harry Potter Hogwarts School list tote, perfect for holding a plethora of items, could be found in the hands of…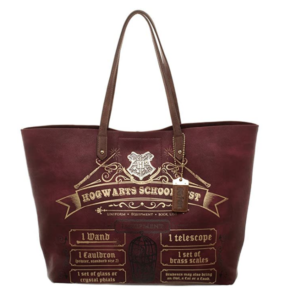 Hermione Granger – A bag for carrying books and supplies that also doubles as a list? Sign her up.
Dobby the house-elf – Would likely rate this a 10/10 for its ability to carry many items of clothing.
A 32 oz LEADO Aguamenti water bottle would be in the Quidditch bags of…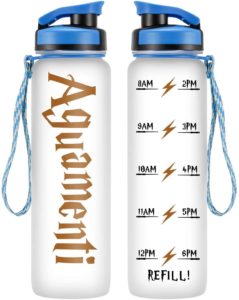 Oliver Wood – A motivational form of hydration seems almost too perfect for this over-enthusiastic team captain.
Ginny Weasley – Never to be outdone, we expect Ginny would use this bottle to be twice as hydrated as the rest of the team at all times.
A Harry Potter wizard chess set could be found in the possession of…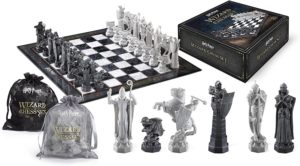 Ron Weasley – Ron would bring this chess set, perhaps a Christmas gift, to the Gryffindor common room and be the envy of his fellow Gryffindors (to his utter delight).
Percy Weasley – In true Percy fashion, he wouldn't own his own but rather attempt to back-seat-play for Ron.
This Harry Potter magic photo and video printer that makes all memories magical would be the prized possession of…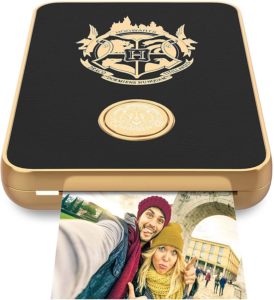 Luna Lovegood – Friendship can be memorialized forever in a photograph, an idea Luna would surely be obsessed with.
Colin Creevey – Hogwarts's little budding photographer would be printing off pictures of his famous friend Harry Potter to show everyone he passed on his way to Transfiguration.
What do you think your favorite characters would pack in their back-to-school trunks?
Want more posts like this one? MuggleNet is 99% volunteer-run, and we need your help. With your monthly pledge of $1, you can interact with creators, suggest ideas for future posts, and enter exclusive swag giveaways!
Support us on Patreon