A Legend Two Years in the Making: Warner Bros. Games Announces "Hogwarts Legacy" RPG
We suppose we can stop screaming long enough to pass this along: It's real, wizarding world gamers. And it's coming in 2021.
Warner Bros. Games confirmed one of the gaming world's greatest rumors of the past two years this afternoon with its announcement that an immersive, open-world role-playing game (RPG) is finally on its way. Hogwarts Legacy will arrive in 2021, and we're thrilled to report that it won't be exclusive to one of the newest – and most expensive – consoles either. While the game will be available on PlayStation 5, Xbox Series X, and Xbox Series S, it will also be released for PlayStation 4 Pro, PlayStation 4, Xbox One, and PC.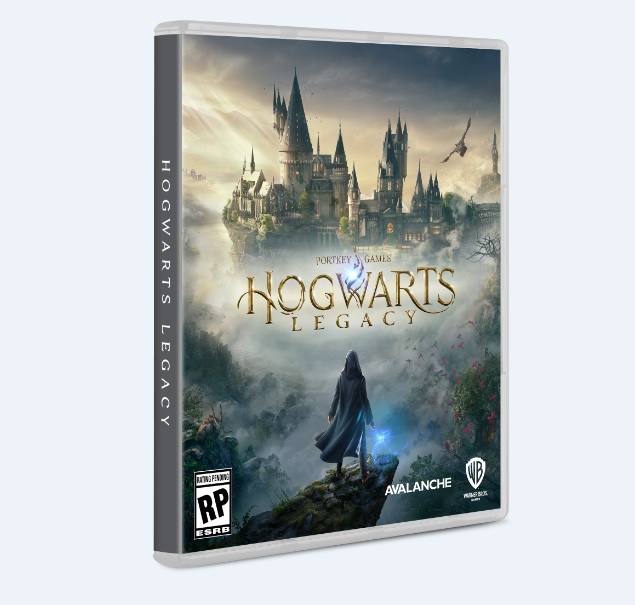 Warner Bros. Games – which will release the Avalanche-developed title under the Portkey Games label – issued a press release today that gives us a taste of the magic in store. As has been rumored since footage of the game first leaked in October 2018, it will be set in the wizarding world of the 1800s, and players will "experience life as a student at Hogwarts School of Witchcraft and Wizardry like never before, as they live the unwritten and embark on a dangerous journey to uncover a hidden truth of the wizarding world."
Yes to every single bit of that and everything below as well.
Hogwarts Legacy is filled with immersive magic, putting players at the center of their adventure to become the witch or wizard they choose to be. They will grow their character's abilities as they master powerful spells, hone combat skills and select companions to help them face off against deadly enemies.
Missions and scenarios will also be part of the gaming experience, allowing players to make "difficult" choices that will shape their character's path and "determine what they stand for." According to the release, we'll be able to nurture our magical abilities through a mastery of spells, potions, and beast-taming, uncovering dangers "tied to the wizarding world's long[-]forgotten past" along the way and discovering an "unusual ability" that apparently only we possess. The intrigue is strong with this one.
The trailer, which you can view below, is nothing short of magnificent. This game's graphics are gorgeous, and old-timey Hogwarts is everything we ever thought it would be – not to mention old-timey Hogsmeade! Your character is seen arriving at the school in a flying carriage à la Gellert Grindelwald, and everything is beautiful, fluid movement from there as we catch glimpses of creatures to which we were introduced in the Fantastic Beasts series, old "friends" such as Dementors and Inferi, dragons, trolls, hippogriffs… We're getting verklempt here. Just watch the trailer while we catch our breath.
David Haddad, President of Warner Bros. Interactive Entertainment, promises the RPG freedom wizarding world gamers have long craved from a Portkey Games title:
Hogwarts Legacy gives players control over their own experience with RPG gameplay unlike anything else in the Wizarding World, which will continue to build fan appeal in the Portkey Games label. Avalanche has brought to life this rich and deep world, full of action-packed magic, as well as a detailed, mysterious story to engage fans and gamers alike.
For a sneak peek at more of the graphics, check out the gallery of screenshots below.
You can learn more on the game's official site.
As the trailer reminds you, "The choices you make now will define the legacy of Hogwarts." On a scale of one to running around in circles waving a wand, how excited are you for this news? Let us know in the comments.
Want more posts like this one? MuggleNet is 99% volunteer-run, and we need your help. With your monthly pledge of $1, you can interact with creators, suggest ideas for future posts, and enter exclusive swag giveaways!
Support us on Patreon