"Harry Potter" Lunch Box Ideas for a New School Year
Going back to school can be stressful – getting back into a routine, getting organized… it can be quite hectic! Luckily, we've got you covered with these Harry Potter character-themed lunches, a perfect way to start your school year with something a bit interesting and different. So pull out your lunch boxes and get meal prepping!
1. Minerva McGonagall
McGonagall's lunch is equal parts delicious, healthy, and classy. For our resident badass teacher, we've got smoked salmon pinwheels – which pay homage to her cat Animagus form, as well as being terribly easy to make. For a side snack, try a gut food-friendly salad with sauerkraut and cranberries – adding those pops of Gryffindor red to the meal. And to finish off the meal, there's the classic McGonagall treat – a ginger biscuit!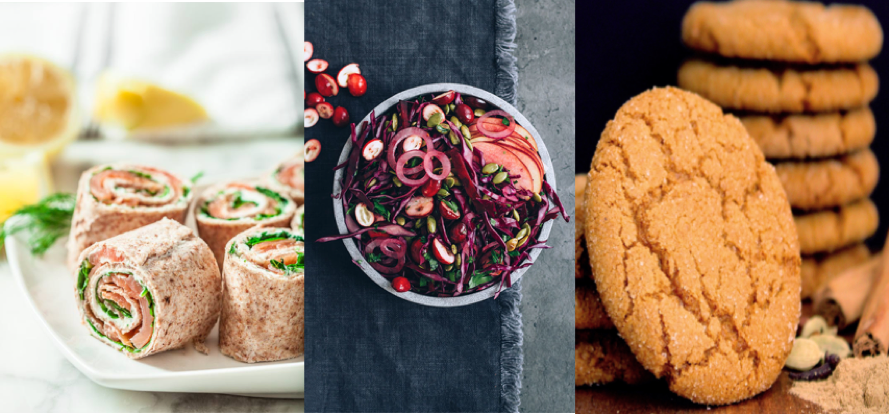 2. Remus Lupin
This lunch is perfect for the colder months since it features a hot tomato soup – the most Gryffindor of soups! For Remus, we of course needed to add chocolate (just in case of a Dementor attack), so there's a chocolate muffin – a slightly healthier, yet delicious, option. And to top it off, grab a handful of your favorite bubblegum pink candies – we've chosen pink bonbons to remind you of that special Metamorphmagus in Remus's life.

3. Draco Malfoy
Draco's lunch is (not surprisingly) all about the color green. A bittersweet green salad of rocket, parmesan, and pear slices starts off the meal, accompanied by the trademark Draco food – a whole green apple. To round it out, there are celery sticks with tzatziki, a delicious Greek dip that will make you think of Slytherin's house colors.

4. Cho Chang
Bring on the spices for this lunch! If you're sick of green salads, try an Asian noodle salad – it's full of freshness and color. To remind you of Cho's first Hufflepuff flame, we've paired this lunch with some packet buttered popcorn. And to finish it off, grab a handful of blueberries and walnuts for some Ravenclaw color – not to mention, they make for a delicious brain food snack.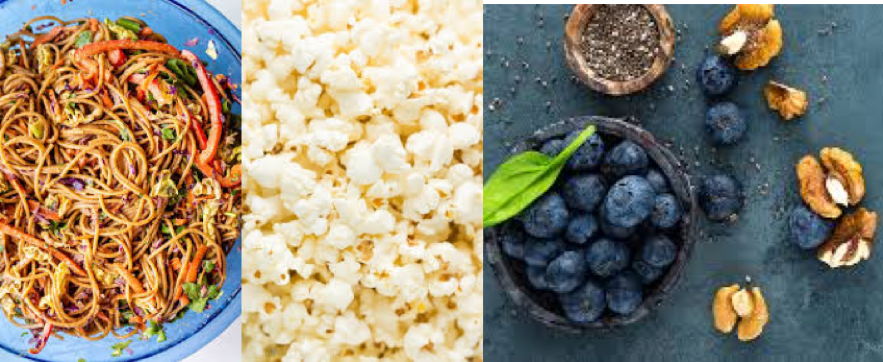 5. Newt Scamander
If you can't stand making yourself another sandwich, why not switch it up and go for a wrap? For Newt Scamander, this is a vegetarian meal starting with a wrap: hummus, tomato, cucumber, and avocado. However, you can of course mix it up with your own favorite vegetable combos. For snacking, we've got Hufflepuff-themed trail mix: sunflower seeds, popcorn, dark chocolate bits, diced dried mango strips, cashews, and poppy seeds for some extra crunch. After such a healthy lunch, why not treat yourself with a mini apple strudel?

As you can see, it's fun to mix up your routine and try some new lunch box ideas. Making your lunches themed is also a fun way to get yourself into the habit of planning your meals and making sure you're getting a healthy, complete meal each day. What other character-inspired meals will you try?
Want more posts like this one? MuggleNet is 99% volunteer-run, and we need your help. With your monthly pledge of $1, you can interact with creators, suggest ideas for future posts, and enter exclusive swag giveaways!
Support us on Patreon