"Puzzles & Spells" Has Arrived! We're Psyched… and So Is Zayn Malik
Cast the Banishing Charm on those midweek doldrums – Harry Potter: Puzzles & Spells is here!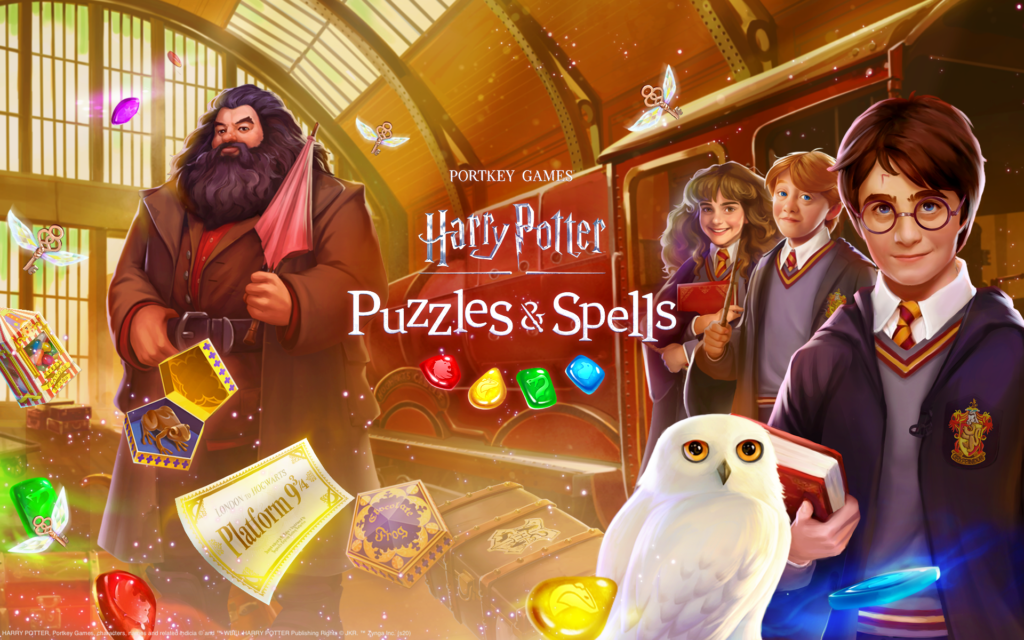 It's been nearly seven months since MuggleNet first let you know about the new match-three title from Zynga, and the latest addition to the Portkey Games label is now celebrating its global launch. You can download the game now on your Android or iOS device, and there are two alternative options as well: Kindle and Facebook.
As far as gameplay goes, Puzzles & Spells is representative of Zynga's many other match-three offerings but has some added features that will certainly appeal to Harry Potter fans. Music and sound bites are taken directly from the film series, and the game follows Harry's journey chronologically, with early scenes progressing from Privet Drive to platform nine and three-quarters to the Hogwarts Express.
Obstacles and power-ups are also heavily Potter-themed. You'll find kegs of butterbeer waiting to spill onto the game board, clusters of Bertie Bott's Every Flavor Beans, Chocolate Frogs leaping about, and winged keys ready to help you clear needed squares. As you play, you'll earn and upgrade spells that come in handy in sticky situations, and collecting cards unlocks a wide variety of creatures – from rats and toads to Pygmy Puffs and phoenixes – that can be activated to lend a hand.
Daily rewards and events are also available, and you can make your gaming a team effort by joining a club and collaborating to move up the leaderboard and earn additional perks. Make sure to check your club page often to socialize with your newfound friends and request – and gift – extra lives.
Yaron Leyvand, Zynga's Senior Vice President – Social Casino & Casual Games, said in a press release issued to MuggleNet that the developers worked hard to ensure the in-game magic lives up to the expectations of wizarding world fans.
When the Harry Potter series first came to theatres, it was one of those rare moments when everyone was reading the same book, talking about the same film and coming together around a shared experience. 'Harry Potter: Puzzles & Spells' honours fans' connection to the series with a mobile game infused with the standout moments and delightful Wizarding World flourishes that have captivated a global following. The feedback from soft-launch has been outstanding, and we can't wait for fans around the world to play.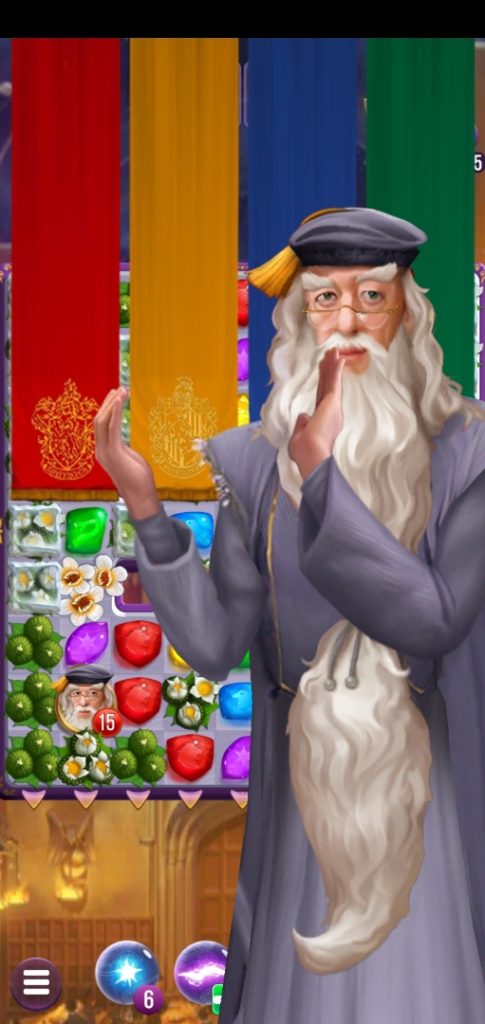 Dumbledore approves! And so does platinum-selling recording artist, gamer, and Potter fan Zayn Malik, who offered his review in the video below:
So it is a bit different [from] normal puzzle games. There'[re] all kinds of different things popping up at you at different times. You get to pick which wand you want as well, which I also thought was really cool. […] You get to choose which House you want to be put in. I picked Gryffindor. So yeah, it's really cool. It's really well done.
We've also been playing the game for a couple of months as part of its final beta test on Android and can offer up a few tips that will help you hit the ground running. Other than that, enjoy the official trailer below, get busy downloading, and let us know in the comments what you think!
Want more posts like this one? MuggleNet is 99% volunteer-run, and we need your help. With your monthly pledge of $1, you can interact with creators, suggest ideas for future posts, and enter exclusive swag giveaways!
Support us on Patreon