Top Ten Most Ridiculous "Harry Potter" Fan Fiction Tropes
This article will be looking at some of the most ridiculous tropes to ever come out of Harry Potter fan fiction. I would also like to say that this article is not condemning any of these tropes or the fics that use them. Fandom is a place for fun, and therefore it is perfectly okay to get as weird and self-indulgent as you want. However, that doesn't mean we can't poke a little good-natured fun at just how ridiculous some of these tropes get when you start to think about them.
1. Draco in Leather Pants
This trope doesn't just refer to literal pants, but also to a specific characterization of Draco. Within this trope, he's no longer the petty, prejudiced character we all know from the books. Instead, he is transformed into a swoon-worthy gentleman love interest, ready to offer comfort to any nearby damsel in distress. This trope can get especially weird when it's paired with the "Ron is a Death Eater" trope, in which Draco has to save poor Hermione from Ron's abusive ways.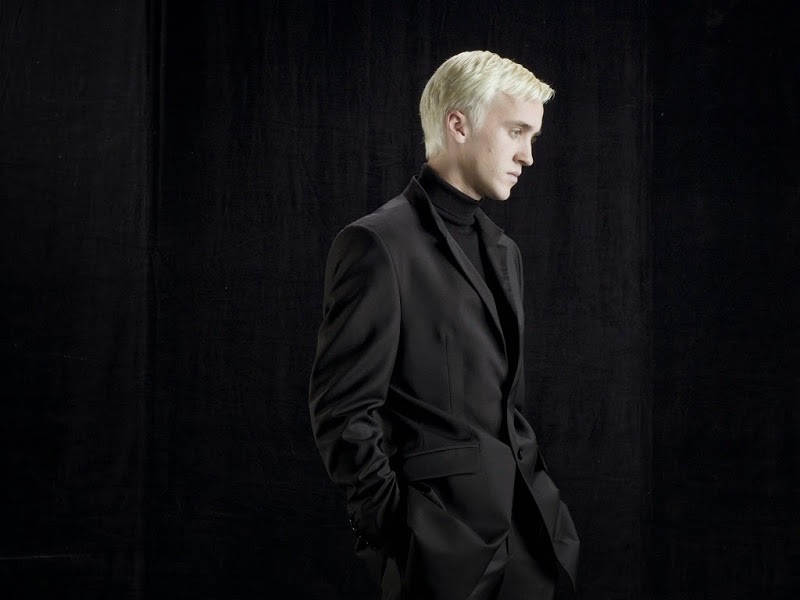 2. Harry as the Lord of 12 & 1/2 Houses
This trope took the mention of the Noble and Most Ancient House of Black and ran with it. It sets up a world in which nobility and lordships reign, literally. Harry usually finds out about his new status by taking an "inheritance test" at Gringotts, which in this trope has the ability to magically sort out all lines of inheritance simply by testing some blood. Harry is then revealed to be the heir of a variety of magical Houses, such as Potter, Black, Slytherin, or Gryffindor. This inheritance can be a result of pure-blood intermarriage or "rite of conquest," where Harry gains control of all of Voldemort's assets because he successfully beat him.
3. Magical Animagus Form
This one is fairly simple. A character, most commonly Harry, trains to be an Animagus and discovers that they don't have just an ordinary animal form. No – instead, they have a rare magical Animagus form, which indicates what a powerful witch or wizard they are. Common magical Animagus forms are a phoenix, a dragon, or sometimes a Thestral – generally something big and flashy.
4. Creature Blood Inheritance
In this trope, witches/wizards sometimes are descended from near-human creatures, such as elves or vampires, and thus when they turn 17 and reach magical maturity, they transform as any creature blood rises to the surface. This can give them new powers, new physical traits such as pointed ears or fangs, or even new sexual desires.
5. Secretly Pure-blood
This trope mostly focuses on Hermione, but it can occasionally apply to Harry. Here it's discovered that the protagonist was secretly stolen/adopted as a baby and is actually a member of a pure-blood family. Since this is usually Slytherin focused, the Malfoy and Zabini families are popular choices for this trope.
6. Harry the Evil Twin
In this trope, Harry has a twin and living parents but is still sent to the Dursleys. This is usually because everyone believes that his twin is the real Chosen One, so Harry needs to be sent away so he won't grow up jealous or because he might have been tainted by Voldemort (excuses vary). Harry might only be believed to be evil in this, or he might actually be evil due to his parents' abandonment.
7. The Veil as an Interdimensional Portal
This trope shows up in crossovers as an excuse to send a Harry Potter character into a different fandom. Here, instead of being linked to death, the Veil is actually a portal to different universes. So with just one step, Harry or any other character has been magically transported into the Marvel universe!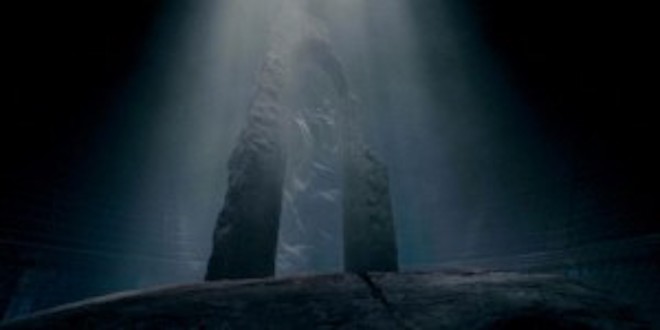 8. Veela Mates
Here, a part-Veela character – sometimes Fleur or Gabrielle, but usually Draco – discovers their magical mate. And because they are Veela, they have to be with that mate, or else they might get sick and die. This trope typically follows an enemies-to-lovers type relationship combined with your classic soulmate trope.
9. Harry Raised in Azkaban
As a small child, Harry somehow gets magically transported away from the Dursleys to a "safe person," such as Sirius, either because of his own accidental magic or because of protection made by his parents. This, of course, results in Harry being raised in Azkaban, where he wins over all the other prisoners who raise and teach him. This usually isn't discovered until his Hogwarts letter arrives. I guess non-Dementor guards don't exist in these fics.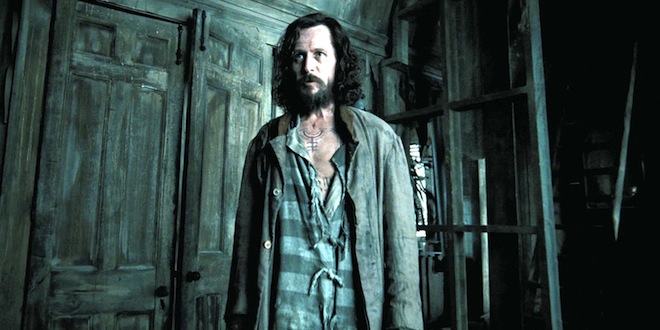 10. The Marriage Law
The marriage law follows the premise that in order to raise magical birth rates after the war, the Ministry orders everyone into arranged marriages. This trope tends to focus on Hermione, who is usually paired with a former Death Eater. This can be someone her own age, such as Draco Malfoy or Theodore Nott, or someone much older, such as Snape or Rodolphus Lestrange. This trope is usually an excuse to bring together pairings that would have no reason to exist in canon.
Want more posts like this one? MuggleNet is 99% volunteer-run, and we need your help. With your monthly pledge of $1, you can interact with creators, suggest ideas for future posts, and enter exclusive swag giveaways!
Support us on Patreon