Castium Revelio: Revolting Children and Classy Gentlemen
Welcome to this week's Casting News! After last week's superhero teaser, we have even more action-packed news for you. From new photos of Freddie Stroma as Vigilante to a mystery-busting sequel, you're going to have to strap yourself in for this one! Castium Revelio!
First up is news about a new movie musical. We've known about Dame Emma Thompson's (Professor Trelawney) role as Mrs. Trunchbull in Netflix's adaptation of Matilda, but we now finally have a release date for the movie! It'll be available to view on Netflix in December 2022, although it's set to be released in cinemas across the UK before this date. Are you excited to watch the musical in your own home?
Thompson has also been involved in saving nature recently. She joined other celebrities, including activist Greta Thunberg and author Margaret Atwood, in signing an open letter to the premier of British Columbia asking him to protect Vancouver's old-growth forests. The letter was originally written by Canopy, an organization that works with publishing companies and the fashion industry to protect forests.
Next up we have new photos of Freddie Stroma (Cormac McLaggen) in costume for his role as Vigilante in the upcoming The Suicide Squad spin-off, Peacemaker. The series has been in production since January and will air on HBO Max. Details about the show's actual plot are very secretive, and we don't currently know much, but we'll keep you updated when we do!
NEW BLOG#Peacemaker shooting a scene yesterday with James Gunn directing. John Cena with recently re-cast Freddie Stroma.#SuicideSquad #SuicideSquad2 https://t.co/NrOU6xYa3d pic.twitter.com/0cCkkXL4Oc

— Canadagraphs (@canadagraphs) June 18, 2021
Jason Isaacs (Lucius Malfoy) will be busy in the next few months; he has two projects coming up in the near future. The first might see him reprise his role as Dick Dastardly in the Scoob! sequel. It hasn't officially been announced, but the film's producers have mentioned that a sequel is in the works. Because of this, there's very little information about the plot, and we don't actually know if Isaacs will make a return. Check back here in the upcoming weeks for more information as it is released!
Isaacs will also get to play a brand-new character in a Netflix favorite. He'll play Mr. Groff's older, more successful brother, Peter, in Season 3 of Sex Education, which will be released on September 17. We're not sure exactly how his character will fit into the story, but we can't wait to see it all pieced together later this year. We also don't have any idea of what his costume will look like, but these photos of other cast members were released earlier this week.
View this post on Instagram
Ralph Ineson (Amycus Carrow) has been working with A24 to produce a small history lesson in preparation for his upcoming film The Green Knight. The movie can be seen in cinemas on July 30. The guide has been put together to help viewers understand the Arthurian legend before watching this new spin on the classic tale. Ineson will also star in the film as the Green Knight. You can watch the guide below!
Do you remember when we told you about Sir Kenneth Branagh's (Professor Lockhart) semi-autobiographical film, Belfast? We can now tell you that it is set to premiere at the Toronto International Film Festival this September. Only nine films have been announced in a limited initial line-up.
Last up this week is a first peek at Bill Nighy (Rufus Scrimgeour) in costume for the upcoming film Living, in which he plays a civil servant from the 1950s. His character will be tasked with rebuilding London after the Second World War while facing struggles after receiving a life-threatening diagnosis. Here's the image of him in his classy costume.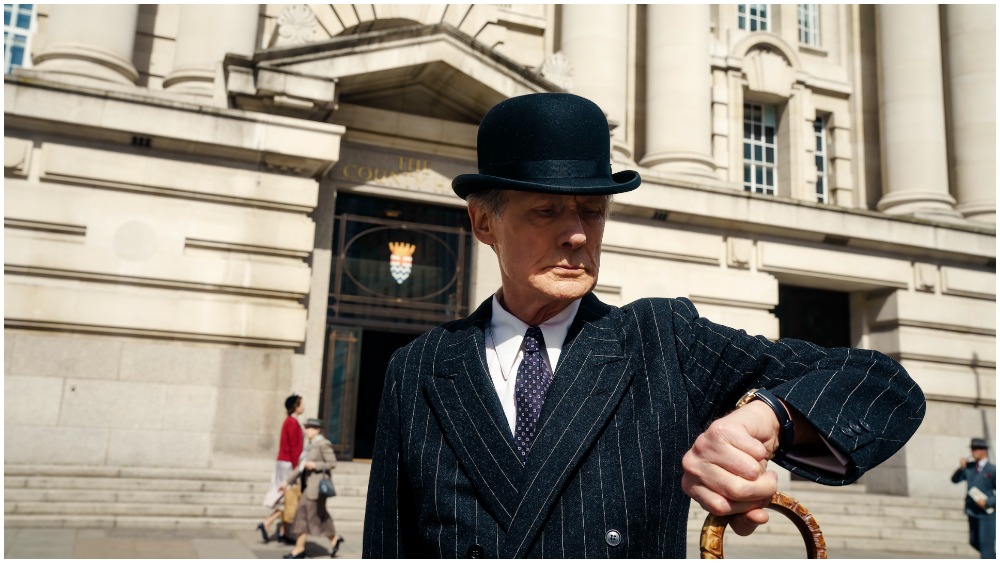 That's a wrap on this week's Casting News! There are lots of exciting projects coming up for Wizarding World alumni in the near future, but which are you anticipating the most?