Cosplaying: The Ins and Outs of Becoming Your Favorite Character
Cosplay can be one of the best ways for fans to feel connected to the characters they love so much. Not only does it bring those characters to life in a way, but it also allows other fans to enjoy a little bit of the characters as well. Barbara Rieck is a cosplayer from Germany, and she was kind enough to share her cosplay of Hermione Granger with MuggleNet, as well as answer some of our questions.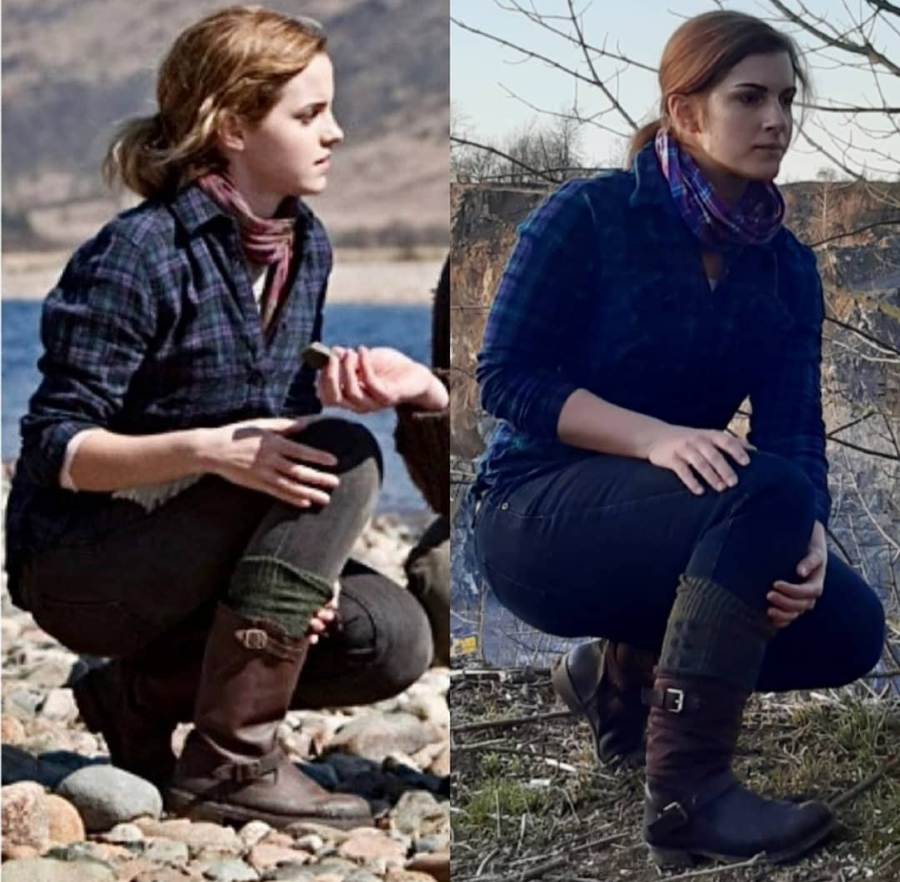 Rieck started enjoying the Harry Potter books when she was a child, reading them as they were released. She got involved with cosplay soon after that but didn't always dress up as Hermione. She explained how she came about cosplaying the beloved Potter character.
I always wanted to cosplay characters I felt close to, and since my grandma is a seamstress, the closest thing was to ask her for help. That way, I cosplayed a few other characters before I got to Hermione. When I was around twelve, I loved everything around Hermione but never cosplayed her, if you disregard my witch costume in kindergarten. In my teenage years, I was annoyed I was always compared to Emma Watson and Hermione, so I rebelled against it. Mostly because Hermione has this perfect image with always outstanding grades and no wrong decisions. I was constantly compared to and pressured into that. I couldn't fit in anymore with my sexual orientation and my mental health issues. Only when I started to grow out my hair again, I collected the first pieces of Hermione's uniform and did my first Hermione Shootings [sic] with my best friend dressed as Luna. These pictures can still be found on my Instagram page.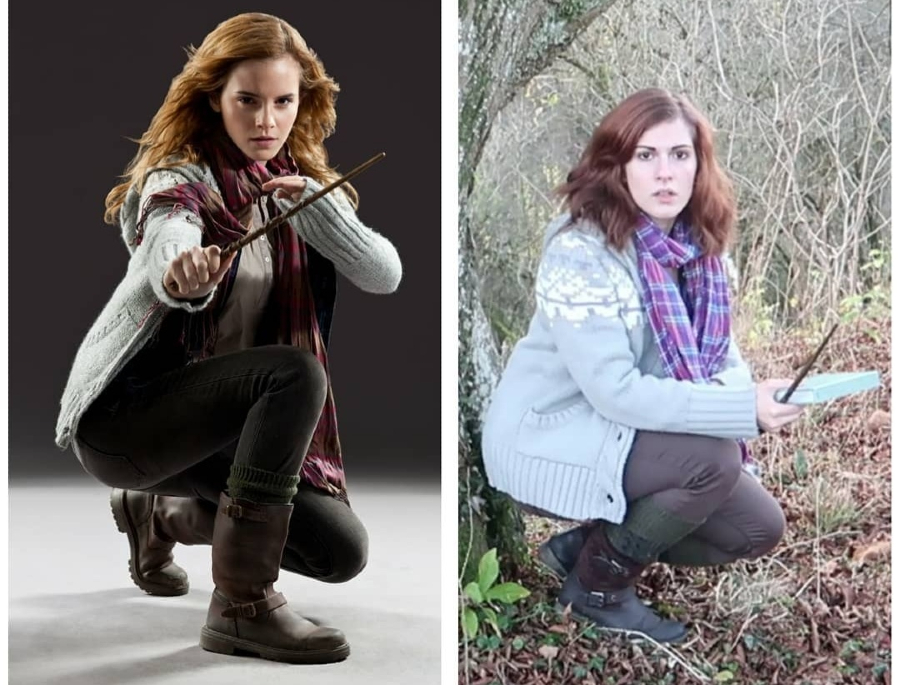 She says there is an importance to collecting items that are accurate to the movie versions and that it can be a tricky step to overcome, but it's very much worth the effort, "even if you sometimes have to dig deep into your wallet." However, when she's completed an outfit, Rieck says there's no better way to spend an afternoon than photographing the full ensemble. It's all about the research and time dedicated to finding the right piece of clothing. Even if it's not exact in every detail, Rieck says it's good enough for her when it's not obviously wrong.
I search for the right brands on fashion accounts dedicated to Emma Watson, but if I can't find or afford a piece, I search for similar[-]looking clothes. But unlike other cosplay accounts, I never fixate on things, when I can't get the exact clothes for one outfit. I admire it [on] other accounts, but all that counts for me is when it looks quite similar. I don't need to buy the exact chocolate[-]brown trousers if I already own regular brown trousers. Maybe when my collection is growing, but for now, it suffices.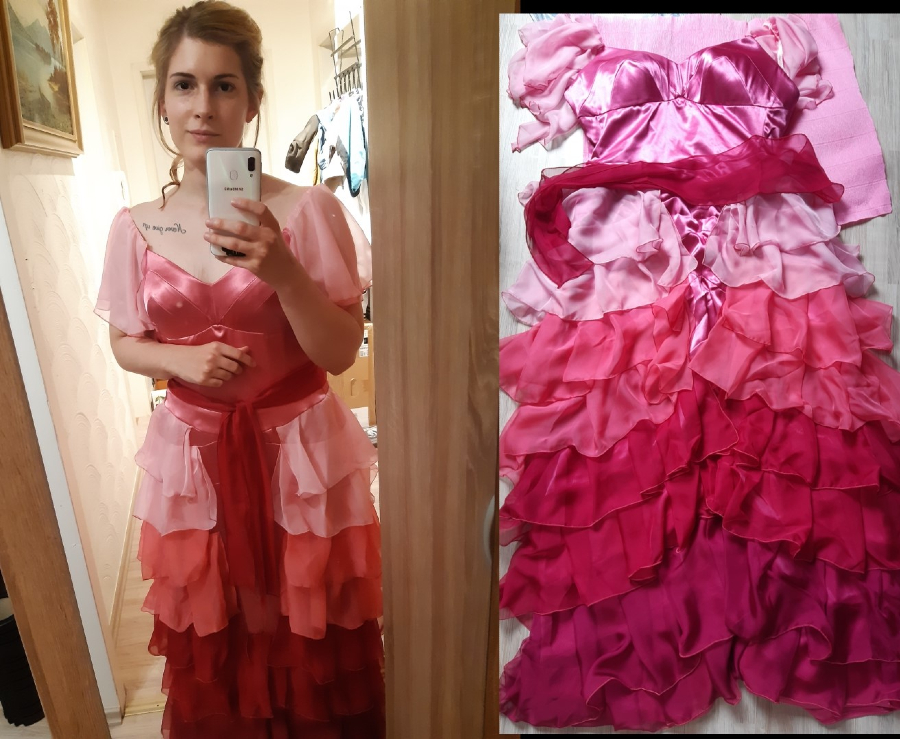 Rieck says that to become her favorite character, there is always some kind of connection between cosplayer and character.
I think I wouldn't have cosplayed any character if I wouldn't feel close to them in any way. But [with] Hermione, I think I have a special bond, because I was on [the] one hand told I look like her and am character[-]wise a lot like her, but on the other hand, I never rebelled actively against anything this much as against looking and being like her. I think you develop this kind of love-hate relationship with a character, when you get constantly compared to them. I always had to live up to her image in many ways, which is an enormous pressure.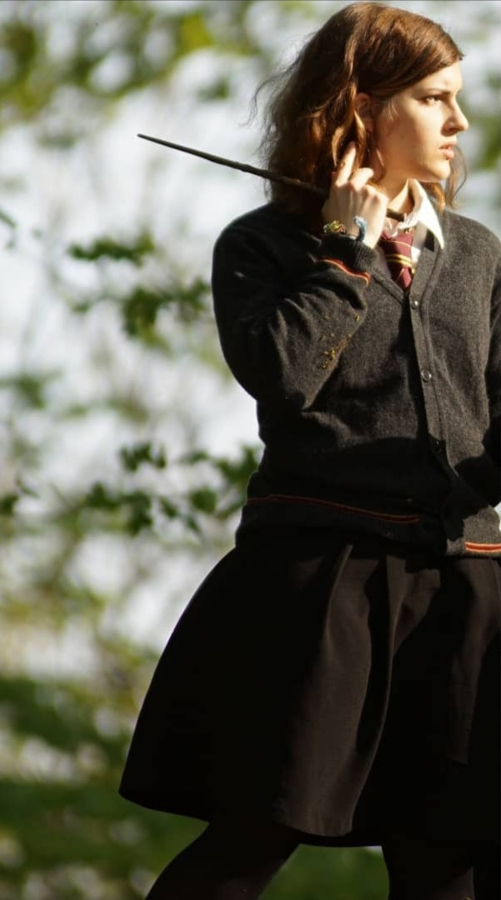 Barbara Rieck, a proud member of Ravenclaw, says her favorite Harry Potter movie is a tie between Prisoner of Azkaban, Goblet of Fire, Half-Blood Prince, and Deathly Hallows – Part 2. Honestly, we feel the struggle. More of her content can be seen on her YouTube channel.
Do you have any fun or favorite Harry Potter cosplays?
MuggleNet would like to extend a special thank you to Barbara Rieck for sharing her cosplay creation with us. If you have a creation you'd like to be featured, email all relevant information to submissions@staff.mugglenet.com.
Want more posts like this one? MuggleNet is 99% volunteer-run, and we need your help. With your monthly pledge of $1, you can interact with creators, suggest ideas for future posts, and enter exclusive swag giveaways!
Support us on Patreon