The Most Memorabilia I've Ever Seen: A Tribute to Doug Potter
Two years ago in May of 2019, I traveled to Mississippi for a unique reason. A Harry Potter fan named Doug in Hattiesburg, MS believed he had the largest collection of Potter memorabilia in the United States. To submit this claim to the Guinness World Records, he needed verification done by an expert on the subject, and as I work for MuggleNet, a Harry Potter fansite, I qualify as an expert. (This is now at the top of my resumé.) He recommended that I come before the heat of the Deep South summer would have a chance to really roll in.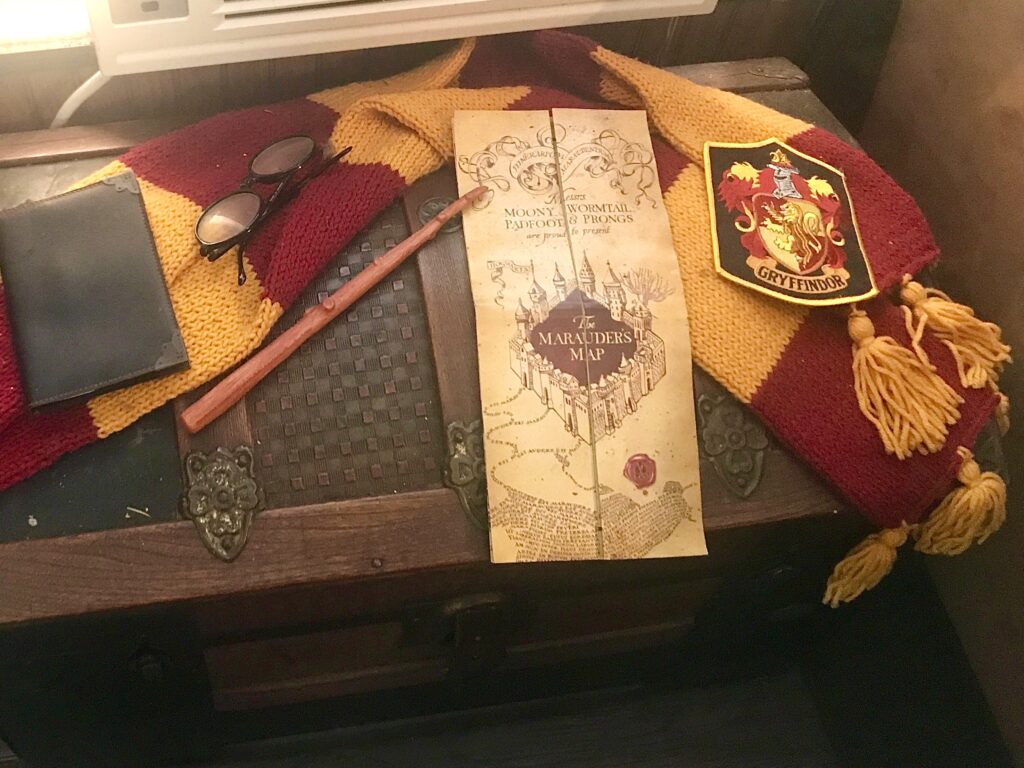 As I pulled up to a doublewide trailer, I saw him waiting on the front porch, leaning on a cane, dressed in Ravenclaw sweatpants and a Ravenclaw T-shirt. "I'm a Ravenclaw too!" was the first thing I said to him. Doug introduced me to his younger roommate, Brian. Doug excitedly asked Brian to show me around the front porch to see the multiple Hogwarts banners swaying in the warm, late spring breeze. I was already impressed and eager to know more about this collector.
There are more than a few interesting coincidences between Doug and his love for Harry Potter. His full name: Doug Potter. Born in upstate New York in 1960, Doug was the eldest of seven children – the Bill Weasley of this Potter family. To get away from the cold, they moved to Mississippi to tend a dairy farm. Doug grew up reading fantasy books, like Lord of the Rings, surrounded by cows.
As an adult, Doug moved to Kosciusko, MS, where he worked in a library for 25 years. One night at the library, Doug was listening to NPR; the segment was about a new fantasy series about a boy wizard called Harry Potter. Naturally, Doug decided he had to read these books. After all, he was a fan of fantasy literature growing up, and also, he shared a surname with the protagonist. He loved the books and quickly became a fan, keeping up with every new book and film release. Doug got his family involved too: They read the books and gave their brother Potter gifts at Christmas. Doug kept them up-to-date on new merchandise so they would know exactly what to get him.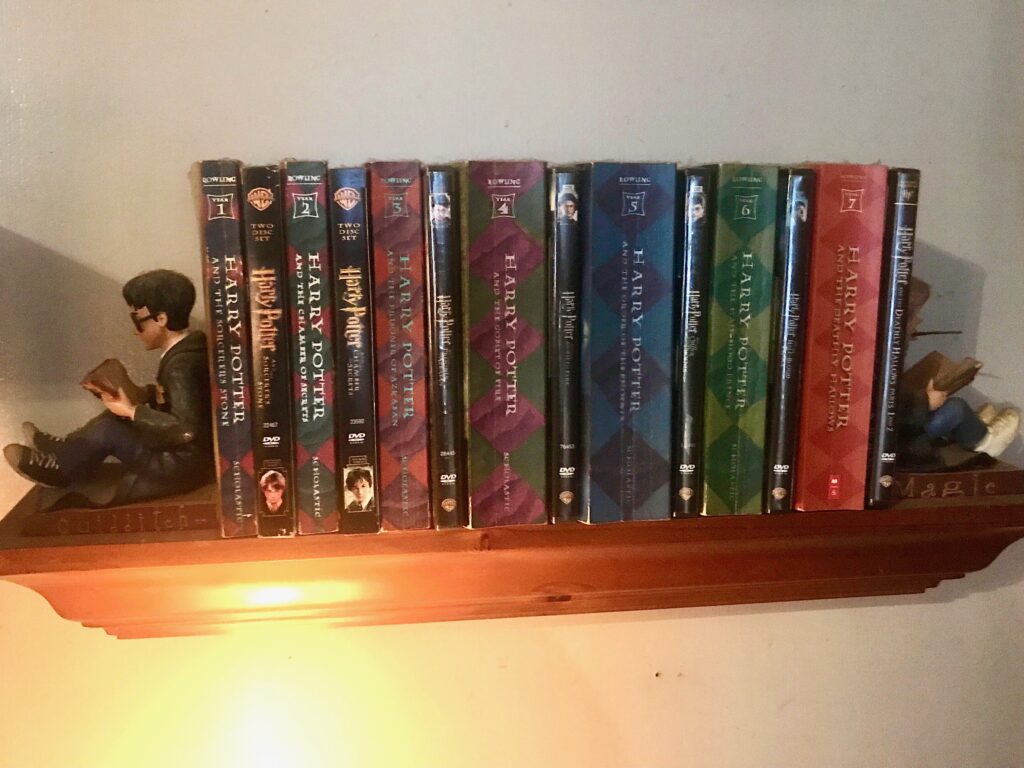 In 2018, Doug learned he had advanced lung cancer. It was this diagnosis that made him decide to apply to the Guinness World Records for the largest US collection of Harry Potter items. I learned all this while photographing his collection and counting every piece of memorabilia. Although he lived in a modest home, he made use of every inch of space. Everything had a place, from the House banners on the walls to the Hagrid cookie jar. Using a counting app to tally everything up, for the next four hours, I counted 4,807 pieces of Potter stuff. Books, films, clothing, figurines, ornaments, kitchenware, blankets and pillows, lunchboxes, snow globes, wands and Marauder's Maps, framed concept art, trading cards, board games… (The black-and-white photograph of his cousin Harry – although arguably the most truly Harry Potter item there – did not, in fact, count in the total.)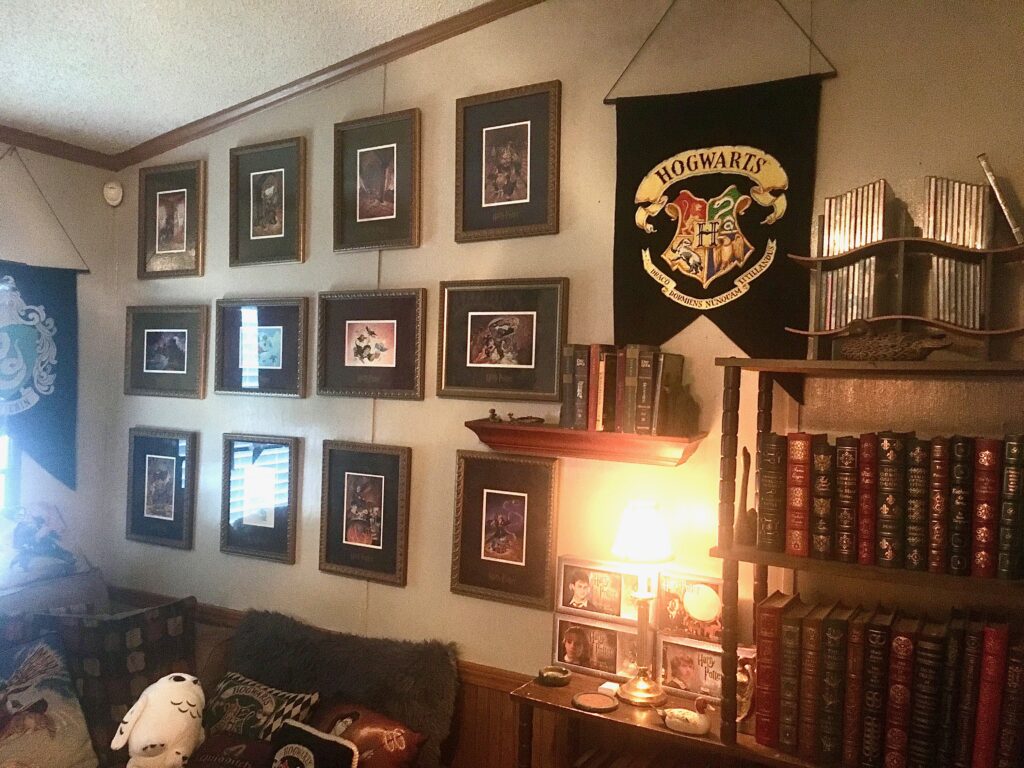 Having verified that everything was Potter merch and there were no Luke Skywalker figurines with glasses and a forehead scar drawn on, I signed off as a witness. Guinness said Doug would hear back from them within three months with an update on his application for record holder. The process could be expedited if he was willing to pay a generous amount, but Doug opted to be patient and wait the full three months. These months came and went until Guinness got in touch asking for Doug to reupload his photographed collection. He did so and went back to waiting. More months passed, and after Doug politely asked for an update, Guinness told him they wanted to get in touch with his witness. He gave them my contact information, and for the next month, I waited for an email or call, but none came. The estimated three months turned into six, which turned into seven, eight, nine…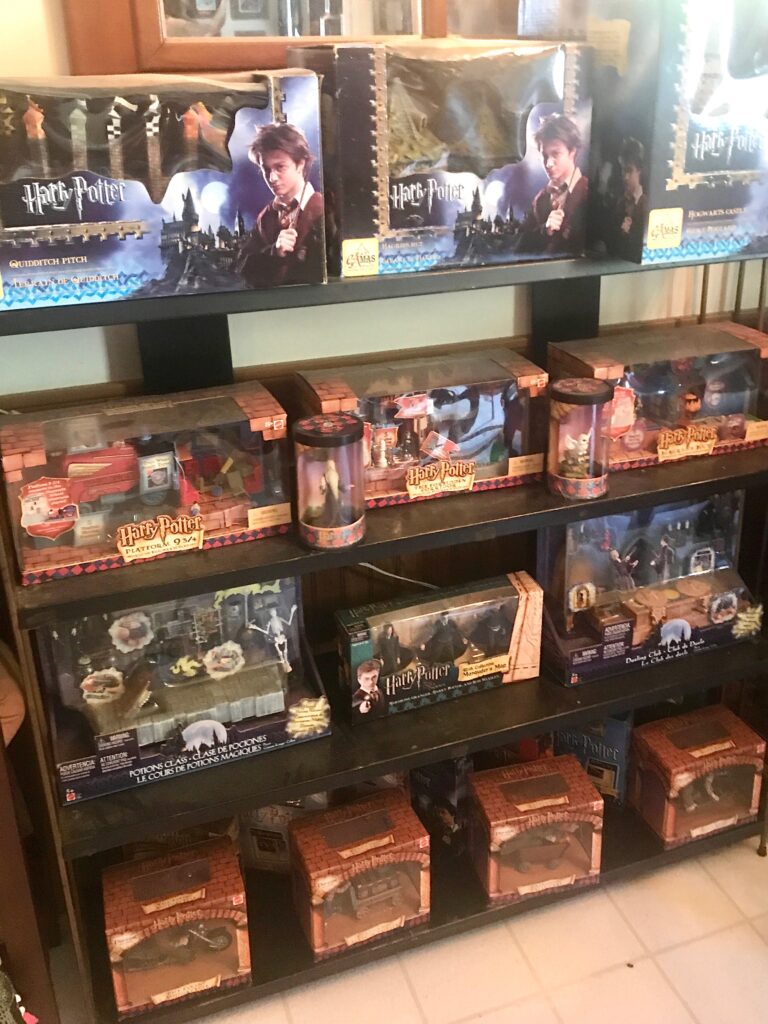 In April 2020, 11 months after my visit (and still no word from Guinness), Doug's roommate Brian texted me that Doug's health had taken a turn for the worse. Doug had gone to stay with his sister Debbie at her home. Several days later, Brian let me know that Doug had passed on April 11, 2020, at the age of 59.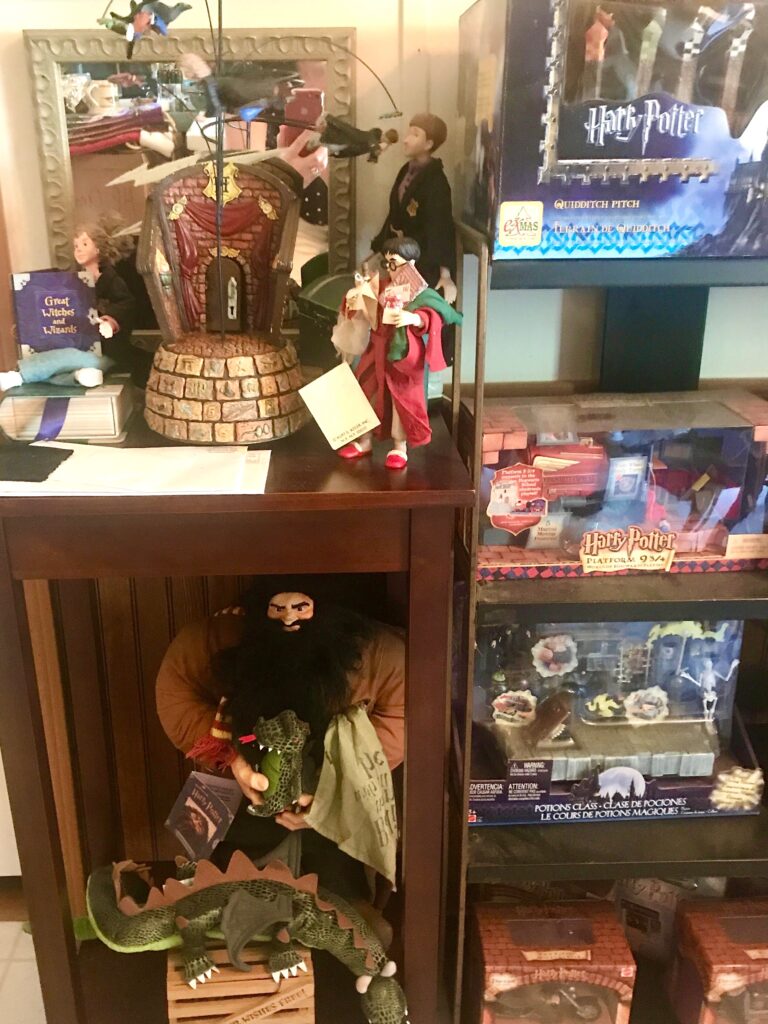 Doug Potter created a veritable wizarding world museum in his home after many years of work. He wanted to see his name in the Guinness World Records before he died, but for reasons unknown to me, Guinness did not take the time to approve or reject his collection. I met a kind, passionate Potter fan with more memorabilia than I ever knew existed. In setting up a GoFundMe for his medical bills, he even named it "Mungo's Muggle Money Mart" with a picture of Harry waking up in the hospital wing surrounded by candy as the featured image. I hope Doug is resting peacefully just beyond the veil.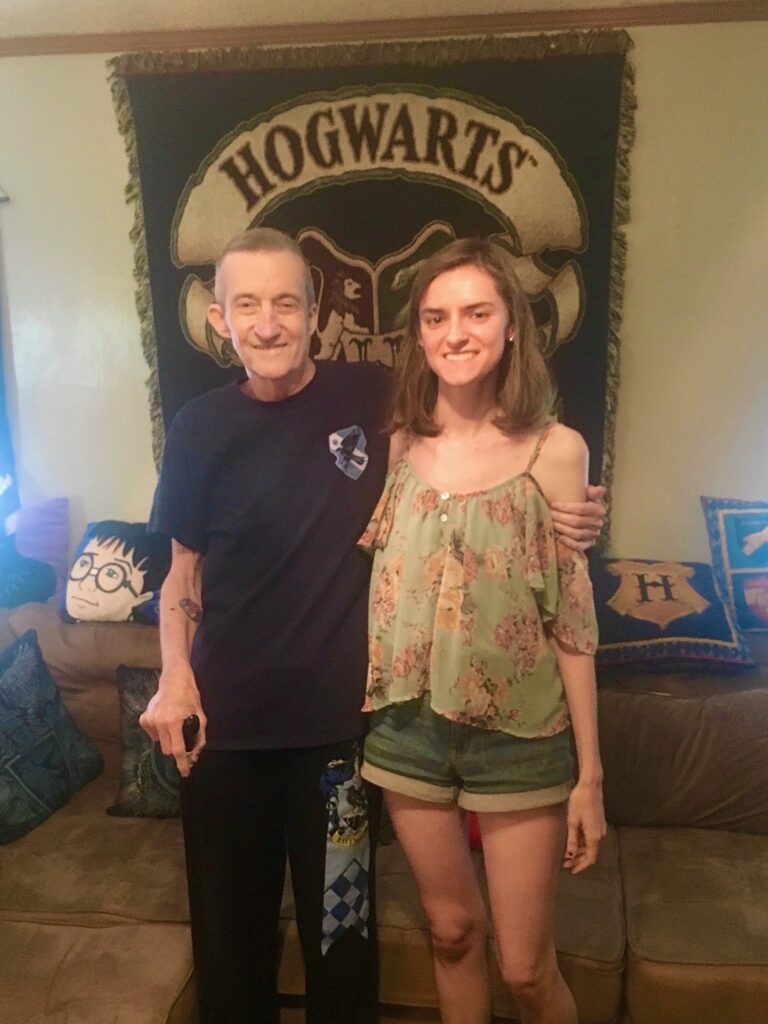 Want more posts like this one? MuggleNet is 99% volunteer-run, and we need your help. With your monthly pledge of $1, you can interact with creators, suggest ideas for future posts, and enter exclusive swag giveaways!
Support us on Patreon