Washington Admirals Win MLQ East SuperSeries over Boston Forge
The fourth week of the 2021 Major League Quidditch (MLQ) season was the most dramatic one yet. Usually, there is a clear winner, for example, the Austin Outlaws last week, who won all their games. That didn't apply this past weekend.
Like in the third week, seven teams played against each other in three different locations on July 24–25. Each of them had to play three or six Muggle quidditch games.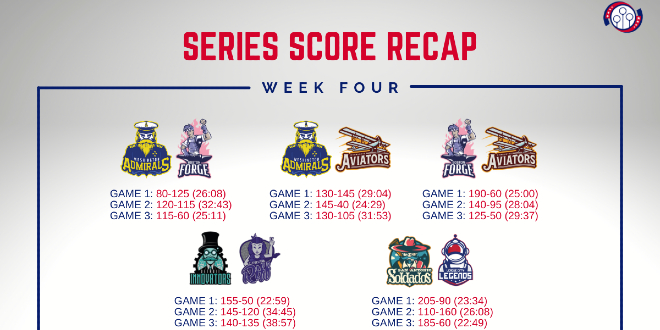 This past weekend, the East SuperSeries was held in Washington, D.C. Three teams played there against each other: the Washington Admirals, the Boston Forge, and the newbies, the Charlotte Aviators. Despite the fact that the Charlotte Aviators aren't a full member of MLQ and this is the team's trial season, the Aviators managed to win one match against the Washington Admirals.
The Boston Forge successfully won the first game against the Washington Admirals, but not the other two. This means that the Washington Admirals won four games; the Boston Forge also won four, and the Charlotte Aviators won one this week. The result is that the Washington Admirals have won the East SuperSeries.
The games in San Antonio, Texas, were similar. The San Antonio Soldados won the first game against the League City Legends. After that, League City won the second game. The battle between them was decided by the third game, when the San Antonio Soldados won again.
The only exception this weekend was the games in Detroit, Michigan. The Detroit Innovators won all the games against the Cleveland Riff. The last one was the most dramatic and intense because the final result was 140–135.
After the games, as in previous weeks, a recap of the weekend was given by MLQ Replay on Monday, July 26, that was shared through the MLQ Facebook page. Two days later, on July 28, Quid in 5 shared highlights of the match between the Washington Admirals and the Boston Forge. Also from the Boston Forge, player Max Havlin is the Beater of the Week. The Quaffle Player of the Week is Miguel Esparza from the San Antonio Soldados.
The fifth week of the 2021 MLQ season will be the South SuperSeries in Round Rock, Texas. The Austin Outlaws, the Kansas City Stampede, and the San Antonio Soldados will play there against each other. Other games will be played between the Cleveland Riff and the Minneapolis Monarchs in Cleveland, Ohio. The last games of the fifth week will be held in Henrietta, New York, and the playing teams will be the Washington Admirals and the Rochester Whiteout. All games will be streamed according to the schedule, and tickets are available to buy.
Want more posts like this one? MuggleNet is 99% volunteer-run, and we need your help. With your monthly pledge of $1, you can interact with creators, suggest ideas for future posts, and enter exclusive swag giveaways!
Support us on Patreon