Marauders Incorrect Quotes for When You Need a Chuckle – Part 1
Featured image by Natello.
The Marauders fandom is a right mess, isn't it? There's the dark, gut-wrenching, so-sad-that-you-want-to-rip-your-heart-out-of-your-chest stuff, but there are also hundreds of hilarious fan fictions exploring all the mischief and mayhem that this babbling bumbling band of baboons got down to during their Hogwarts days.
While I was procrastinating on my work assignments (as one does), I came across some Marauders-specific Potter incorrect quotes on Tumblr that made me snort like a happy little piggy. In doing my bit at spreading joy in the world, I'm sending them forward to everyone within my reach. You're welcome.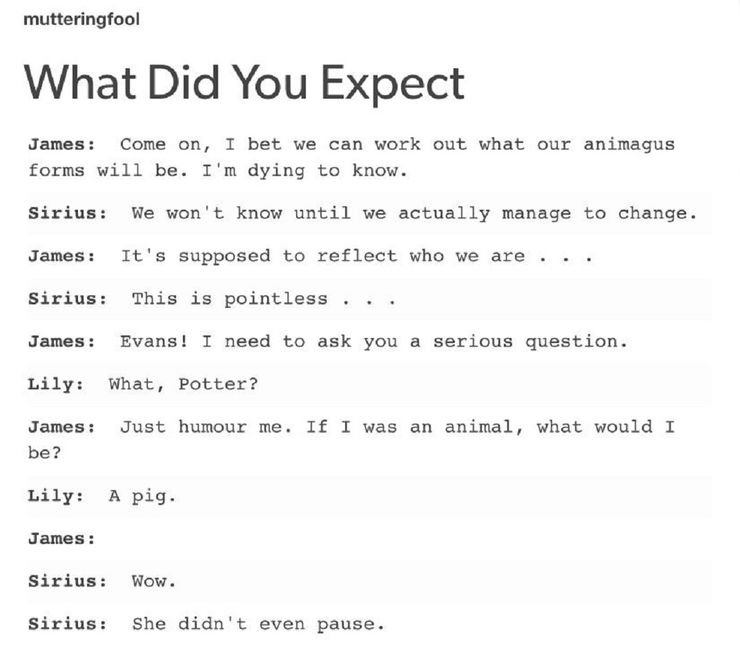 The best part about Jily is Lily Evans being an absolute savage at roasting James Potter. All hail Queen Evans.

No matter how much of a scumbag adult Peter Pettigrew is, teenage Peter brings a unique stupid with him that is crucial to the chaotic equation of the Marauders.


You say friendship goals. I hear Padfoot and Prongs. God, I love these idiots so much.

Also, my love for James Fleamont Potter is endless.

I'm really attracted to Remus John Lupin, and about 70 percent of it is because of the top-notch sarcasm.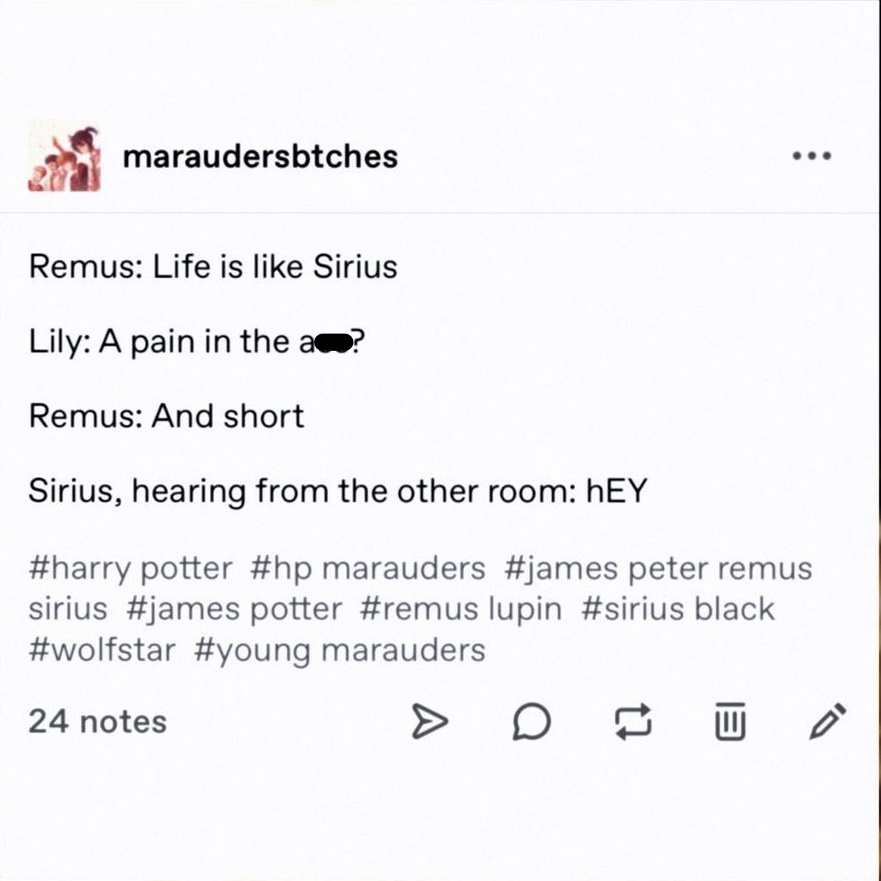 Add to that Lily's brutal bluntness, and we have an iconic nerd duo that is indeed too hot to handle.

The rush of serotonin that this headcanon gives me is unreal. Sorry not sorry, Remus.

The Marauders have successfully rebranded Professor McGonagall as "Minnie" in my head. Thank you, boys.

The only Peter betrayal post that doesn't make me want to scream.

Sirius "Dad Jokes" Black gives me life.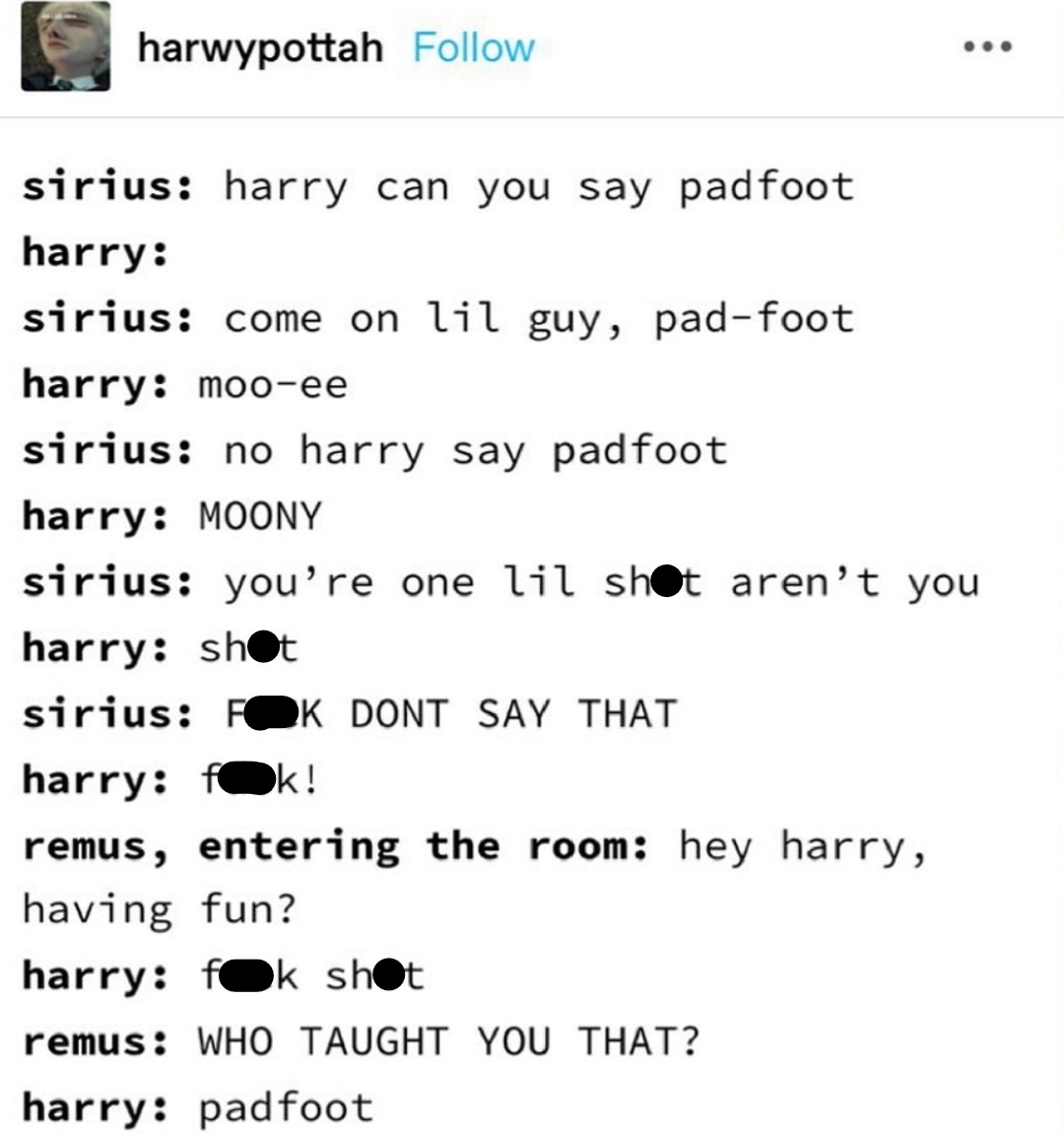 Baby Harry is a true agent of chaos, and I adore every bit of it.
This list doesn't even begin to scratch the surface of what the Marauders fandom has to offer. I urge you to get yourself some of this goodness the next time you visit Tumblr and share with us your favorites. But do tread with caution. You don't want to emerge two hours later, having completely forgotten about that assignment that you were supposed to be working on like I just did.
Want more posts like this one? MuggleNet is 99% volunteer-run, and we need your help. With your monthly pledge of $1, you can interact with creators, suggest ideas for future posts, and enter exclusive swag giveaways!
Support us on Patreon