CC #452: Week of July 25, 2021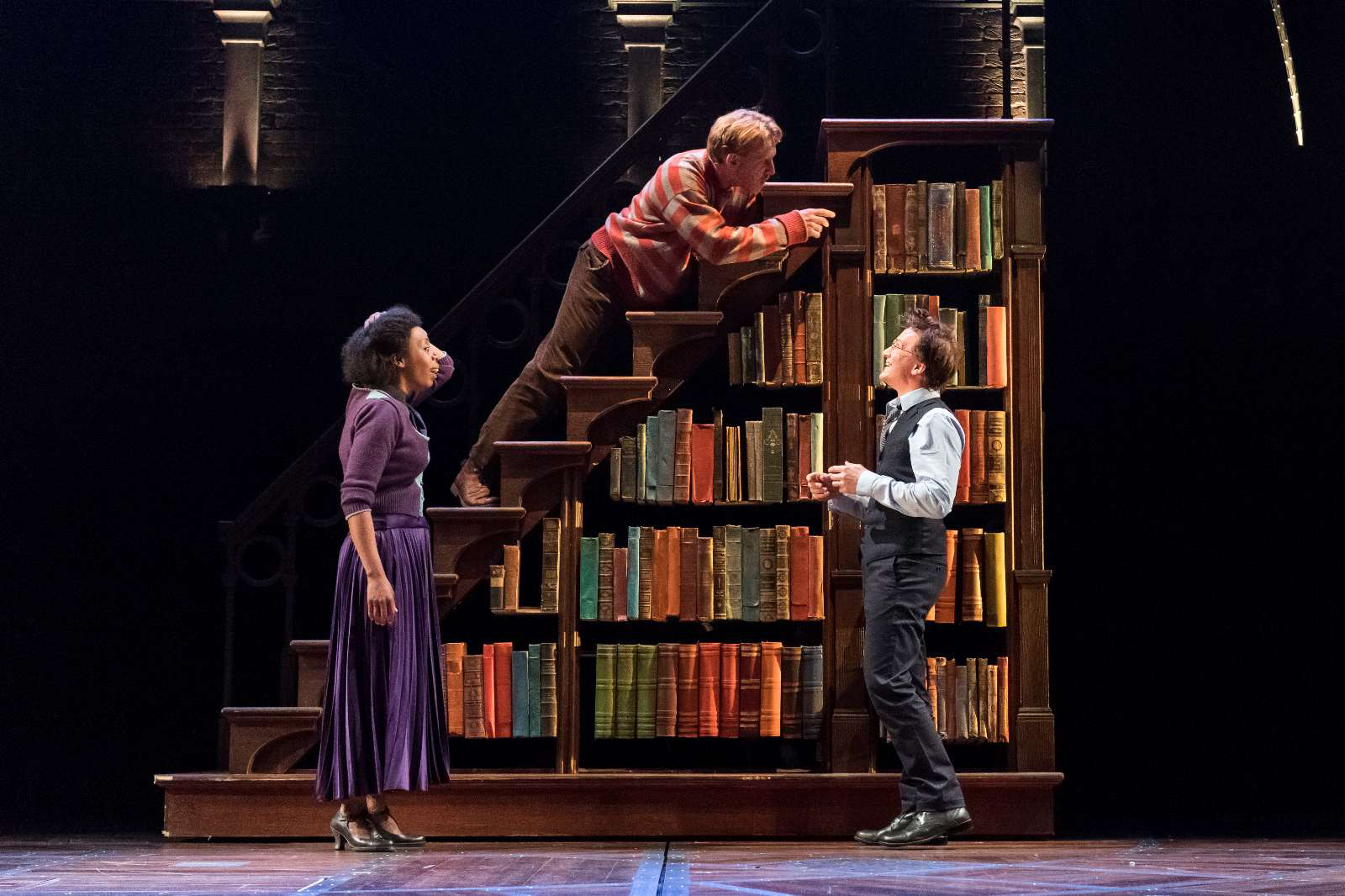 ---
⬇️⬇️ Scroll down in the below area to read all captions from this week! ⬇️⬇️
---
Ron: "Nope! I was definitely not sleeping on the stairs. Certainly not. I was reading a book. I left it right here… somewhere…"
—Nav
---
For the first time in fifty years, Ron was willingly picking out a book to read!
—Barry
---
Harry: "When you said these books were on another level, Hermione, I didn't think you meant on ACTUAL levels!"
Hermione: "What else did you expect?"
—HumbleHufflepuff
---
Hermione: "You know, I prefer the library I got from the Beast."
Ron: "What?"
Hermione: "Oh, sorry, that was a different Hermione actress."
—Sam
---
Hermione: "This is my collection of Hogwarts: A History, every printed edition since its first publication."
—Katherine
---
Ron: "Hermione's pregnant again. Where's the baby names book?"
Harry: "Oh, Ron, you don't need that. Just name the kid after someone who died."
—Sam
---
Ron: "So, I was thinking we could convert our library under the stairs into a spare bedroom. What do you think, Harry?"
—Troi
---
Ron: "What's this book? It's called Harry Potter and the Cursed Child: The Official Script."
Hermione: "Don't touch that, Ron."
Ron: "Why not? Is it dangerous?"
Hermione: "Worse – it's controversial."
—Vanessa S.
---
Hermione: "Ron, come down from there!"
Ron: "Not until the spider is gone!"
Harry: (laughing uncontrollably) "You're still scared of spiders!"
Ron: "At least I'm not afraid of pigeons!"
Harry: "Hey!"
Ron: "You started it!"
Hermione: "Boys, boys, let's all admit… both of you are pathetic!"
—So bored
---
Ron: "What's this? You have a book about the Tutshill Tornados but not the Chudley Cannons? I'm not sure we can stay married after this."
—Sam
---
When Hermione summoned Dumbledore's collection of Horcrux books, she didn't expect them to come still organized on a bookshelf.
—Abbey
---
The bookcase: It's a bookshelf and a staircase, so it's a bookcase!
—E
---
Ron: "Do you really think Hermione will want to go out with me if I give her this bookshelf?"
Harry: "Sure! It's Hermione we're talking about!"
—Anonymous
---
And then, Ron wondered why he was the only one who, as an adult, still dressed the way he did as a kid.
—Sam
---
Return to Caption Contest Home
Want more posts like this one? MuggleNet is 99% volunteer-run, and we need your help. With your monthly pledge of $1, you can interact with creators, suggest ideas for future posts, and enter exclusive swag giveaways!