Events Roundup: Wizard Fest, Calligraphy Classes, and "Harry Potter" Yoga
It's almost Halloween, and to help you get into the spirit, why not take a look at these Harry Potter–inspired events that are taking place this month and see if any of them scream out at you and take your fancy.
Whether you're feeling active, excited, and keen to stay on your feet, or you'd prefer a quieter, more relaxed night in, this Events Roundup has something for everyone.
Wizard Fest
Prepare for an evening of wizard-themed trivia and fun because Wizard Fest is taking place on October 23 at Afterlife Music Hall in Lombard, Illinois, United States!
A costume contest will take place with cash and prizes for the runners-up; plus, you can get involved in a Triwizard Tournament that will include trivia, Quidditch, and a scavenger hunt. A live DJ will host a dance party, there will be themed drinks, and if you're not participating in the costume contest, you're encouraged to dress in your House colors.
The event will take place between 8:00 p.m. and 11:00 p.m. Tickets are available to purchase online, and they cost between $15 and $75.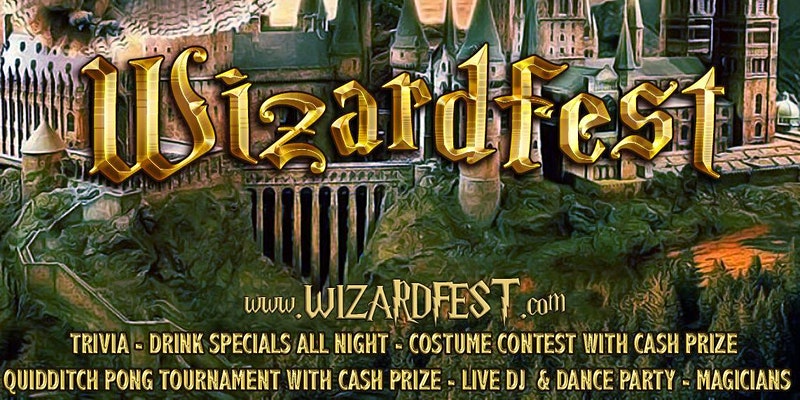 Quidditch Treasure Hunt
To celebrate its first anniversary of becoming an honorary Quidditch town, Appleby in Cumbria, England, has announced a magical treasure hunt inspired by the book Quidditch Through the Ages.
The town, which has become popular with Potter fans who take photos in front of the Appleby Arrows Quidditch banner, is collaborating with Bloomsbury Children's Books and local businesses to host a week-long treasure hunt, starting October 23. The Mayor of Appleby, Gareth Hayes, discussed his delight at the upcoming event.
So many people have visited Appleby in the past 12 months since we received the status, and we wanted to provide some additional free magic to those who are here over the autumn half-term – especially as it ends on Halloween! We welcome treasure hunters to dress up as their favorite wizarding characters – whatever their age!

I am looking forward to picking the five winning entries out of the sorting hat on Halloween at 4 pm at the town's cloisters.
Those who wish to participate can pick up their treasure hunt entry pack from the Tourist Information Centre. This will include a map of Appleby that highlights where the clues are hidden. You'll also be given an entry form, and if you fill it in and return it to the Tourist Information Centre, you'll receive a free Appleby Arrows activity pack. Plus, all entries will be popped into a Sorting Hat for a prize draw, which will take place on Sunday, October 31. The winner will win a Quidditch Through the Ages book.
Harry Potter Calligraphy Class
If you live in Nashville, Tennessee, US, and have always wanted to be able to write beautifully, now's your chance to learn! East Nashville Beer Works is opening for a night of beer, pizza, and amazing handwriting in a workshop where you'll be given an introduction to modern calligraphy using a pointed dip pen and ink.
The class includes 1.5 hours of instruction and demonstration. You will be provided with a beginner's calligraphy kit (this contains two nibs, a black ink pot, two letter guides, tracing paper, and a straight pen holder) and materials for writing on, which are all yours to keep at the end!
Tickets are available online and cost $65. Food and drink are available to order before and throughout the class, and don't forget to arrive dressed up in your Hogwarts House colors to embrace the theme and celebrate Halloween too!
The event is taking place on Wednesday, October 27, from 6:30 p.m. to 8:00 p.m.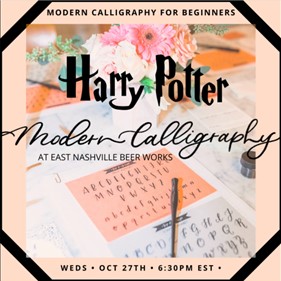 Harry Potter Yoga
Join Dumbledore's Army in a training session by Manny Garcia from the Collective Yoga Co-op for a magical session of vinyasa yoga at lululemon Lincoln Park in Chicago, Illinois, US. Vinyasa is a style of yoga "characterized by stringing postures together so that you move from one to another, seamlessly, using breath. Commonly referred to as 'flow' yoga, it is sometimes confused with 'power yoga.'"
The session takes place on Thursday, October 28, from 6:15 p.m. to 7:15 p.m., and there, you will learn to fly, duel, face dark wizards, and cast away Dementors.
All money raised from the tickets will go toward the Brave Space Alliance, which is "the first Black-led, trans-led LGBTQ+ Center located on the South Side of Chicago, and designed to create and provide affirming and culturally competent services for the entire LGBTQ+ community of Chicago."
Tickets can be bought online, and there is a suggested donation of $25.
The Music of Harry Potter
There's no better way to celebrate Halloween than with the music of the Harry Potter films, performed live by the Chattanooga Symphony & Opera. On October 30 at 7:30 p.m. at the Chattanooga Symphony & Opera in Chattanooga, Tennessee, US, you can spend the evening marveling at some of the beautiful scores from throughout the film series. Tickets can be purchased online now.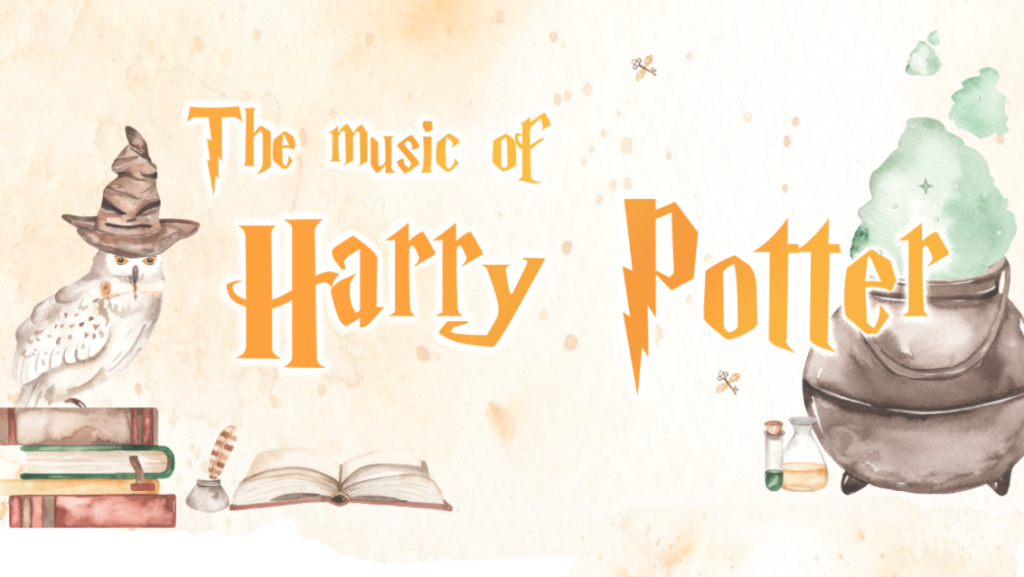 Harry Potter–Themed Halloween Bingo
Why not get together with some friends and join in a Harry Potter–themed Halloween bingo night? Brazilian Bowl Lawrence in Chicago, Illinois, US, is holding its first such event on Saturday, October 30 at 7:30 p.m.
With prizes up for grabs, including a Harry Potter prize cup, and a best-costume festival, where you'll be sorted into your Hogwarts House, the night is filled with tricks, treats, and lots of surprises! Tickets cost $10 per person, or you can go as a table of four for $30.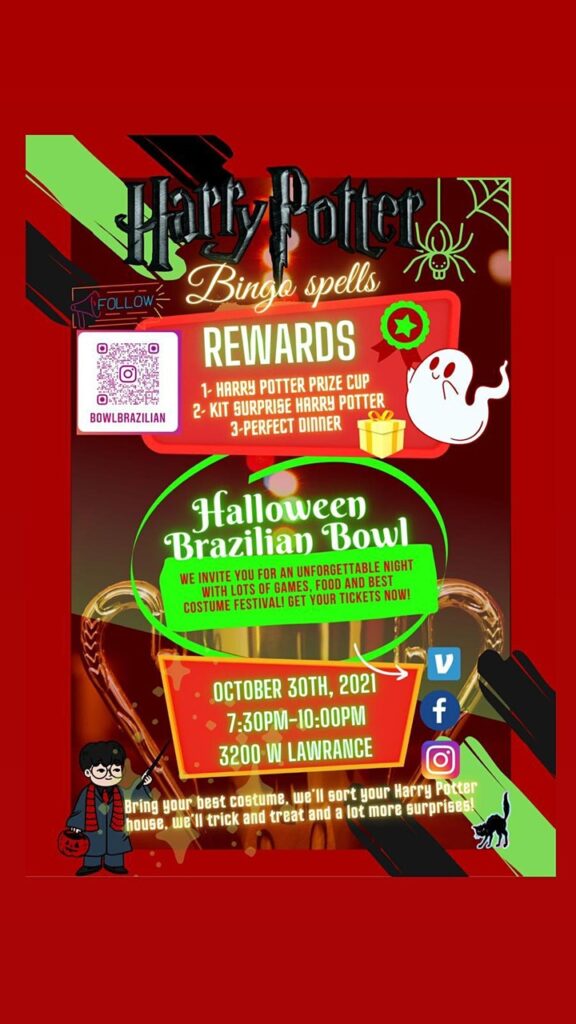 If you're hosting an upcoming magical event, you can submit it to be included in a future Events Roundup by sending all relevant information to submissions@staff.mugglenet.com.
Want more posts like this one? MuggleNet is 99% volunteer-run, and we need your help. With your monthly pledge of $1, you can interact with creators, suggest ideas for future posts, and enter exclusive swag giveaways!
Support us on Patreon