Review: "Behind the Wand" with Flick Miles
If you, like me, are fascinated with every tiny detail of how the Harry Potter films were made, this podcast is for you. To celebrate the 20th anniversary of the Harry Potter films, Behind the Wand, brought to us by Flick Miles, shines a light on how exactly certain pieces of the films were created and who was in charge of what sections. Let's take a look at the first three episodes of Behind the Wand.
In this very first episode of Behind the Wand, Flick Miles introduces herself and explains what this podcast is all about. Flick Miles was Hermione Granger's double in the Harry Potter films. A double, she explains, is used whenever the character appears in the background of the shot or when the character's face isn't properly shown. Miles then introduces her very first guest of the show, Duncan Henderson, who was the Film Producer. The interview starts with what exactly a film producer is and how Henderson was given the job. He explains that his job boiled down to coming up with how to shoot the film while also sticking to a budget. He went on tours around the UK to scout potential areas that could be used in the Harry Potter films and what scenes they might be used for. He worked closely with the set designers to ensure that the set built would fit within the space he had chosen. Henderson confessed that there was an incredible amount of pressure to not disappoint the fans with the Harry Potter series quickly becoming a "worldwide phenomenon."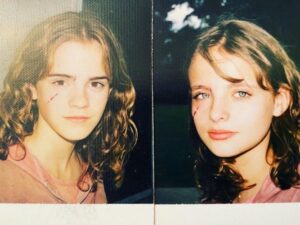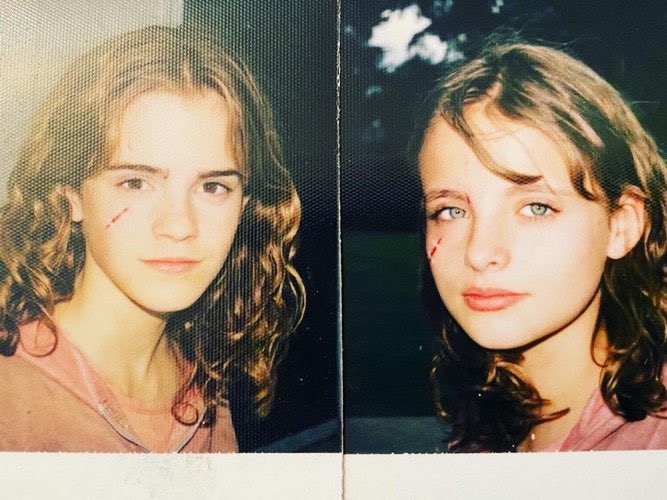 In the second episode of Behind the Wand, John Seale was invited in to discuss his role as the Director of Photography. The Director of Photography is in charge of working out exactly how scenes will be filmed. He worked closely with the lighting and camera department to work out how to capture exactly what the Director was imagining for each scene. He explained how freeing it was to work on the Harry Potter project, as nothing quite like this had ever been made before. He could choose just how to light up the castle or how to make the moonlight glint off of Hogwart's Black Lake. John Seale often worked with Flick Miles to ensure proper lighting for a set. He would have her stand at certain marks and adjust as needed so that the equipment was all properly set up and ready for when Emma Watson came onto the set. Seale's responses are full of detailed explanations about how certain lighting was achieved and why it was needed. He mentioned some challenging moments, such as when he wasn't able to touch any of the walls in a particular set, as well as some memorable "failed" moments, like when he found out why real candles couldn't be used in the Great Hall scenes.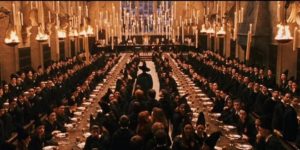 In the third episode of Behind the Wand, Flick Miles brings in Nick Dudman, who was in charge of creature effects. Dudman explains that he was in charge of "creating characters that can't be created by putting makeup on people." His interview is filled with beautiful explanations of the process behind making different creatures. Flick Miles has a special bond with Nick Dudman since she had her creature makeup to put on when she played the cat version of Hermione Granger.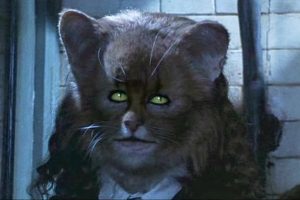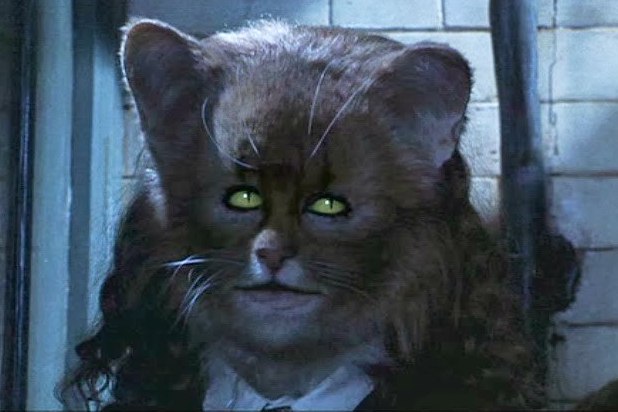 The editing of this podcast is especially pleasing. Each episode starts and ends with a magical theme song. Flick Miles cuts in neatly and provides clarification to the audience whenever needed, things like if someone was mentioned who that person is or what projects the interviewee was working on at a certain time. At the very end of the Podcast, a funny moment or highlight of the interview is edited in, so be sure to stick around for this "end credit scene" content.
I highly recommend listening to the show. It is incredibly entertaining and full of detailed explanations that will make you feel like you are right there on the set of Harry Potter. Episodes one, two, and three are available now on Apple Podcast and Spotify, and episode four will be released on October 26th at 11 am EST.
Listen to Behind the Wand: Stories from the Harry Potter Films on Spreaker.
Want more posts like this one? MuggleNet is 99% volunteer-run, and we need your help. With your monthly pledge of $1, you can interact with creators, suggest ideas for future posts, and enter exclusive swag giveaways!
Support us on Patreon