Which Witch Do You Love Best? Pick Your Next Witchy Book from This Panel at NYCC
Let's face it – witch stories are awesome. Feel free to disagree, but I'm betting you wouldn't be reading this article right now if you didn't like at least some witch tales. Fortunately for the witch-loving readers among us, there's a growing trend in publishing books featuring witches and other magical beings.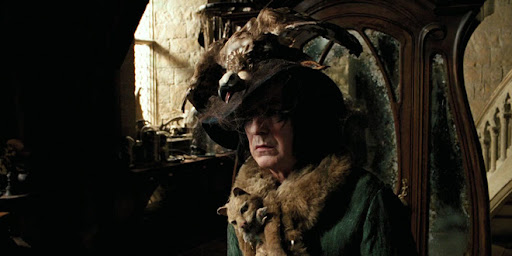 Last Saturday at New York Comic Con, I was delighted to discover four such books through the "Total Eclipse of the Witch" panel. Phoebe Cramer, an editor at Publishers Weekly, led the discussion with Rachel Griffin (The Nature of Witches), Ann Aguirre (Witch Please), Rebecca Mock (cocreator of Salt Magic with Hope Larson), and Scarlett St. Clair (King of Battle and Blood).
My interest was piqued when Cramer brought up the stereotypical idea that all witches are women. Indeed, if you were to ask the average child to describe a witch, you would most likely hear about an ancient woman cackling and stirring her cauldron or flying away on a broomstick. (The words "green skin," "warts," and "ugly" might also figure prominently, but I digress.)
This "witch equals woman" idea shows up in Harry Potter and Fantastic Beasts, despite witches and wizards having no other magical differences. In two of the books discussed in Saturday's panel, the term "witch" applies to women only, though neither of the others has different names for male and female versions of witches.
1. Witch Please
In Witch Please, people are either witches or mundanes (known as Muggles in the vernacular most of us are familiar with), but being a witch has nothing to do with gender and everything to do with genetics. If someone has magic, they belong in the witch category; if not, they are mundane.
2. The Nature of Witches
Likewise, in The Nature of Witches, any magical person is a witch. Magic isn't passed down from parent to child, however. In this world, a person born either on a solstice or an equinox is a witch, having a particular type of magic determined by the season… unless they are an Everwitch. Once per generation, a lucky child is born an Everwitch with the ability to wield any season's magic. (An astute reader will notice I didn't say whether this is good luck or bad luck. Just sayin'.)
3. Salt Magic
There are only two witches in Salt Magic: the Salt Witch and the Sugar Witch. Both are women, but neither are humans. Vonceil, the human protagonist, has her work cut out for her when she tries to convince a witch that human affairs are even worth the bother.
4. King of Battle and Blood
Scarlett St. Clair designed King of Battle and Blood to be a journey of women reclaiming their power. In a time before this story begins, men were unsettled by the great power women held. Not only were women the only ones with magic, but also, there were no gods, just goddesses. The king decided to undermine witches by spreading tales that they were causing plague and stealing food. His offer of help was nothing more nor less than a witch hunt. The journey of reclamation then begins with the start of the book.
No matter your taste in literary witches, there's something for everyone between these four books. Are you looking for a school of magic? The Nature of Witches has one. Maybe you're in the mood for a good vampire story. If so, you'll find one in King of Battle and Blood. If your taste runs toward sweet and funny, you'll want to read Witch Please. Look to Salt Magic if you're a fan of graphic novels or if you want a story set on post-WWI Earth.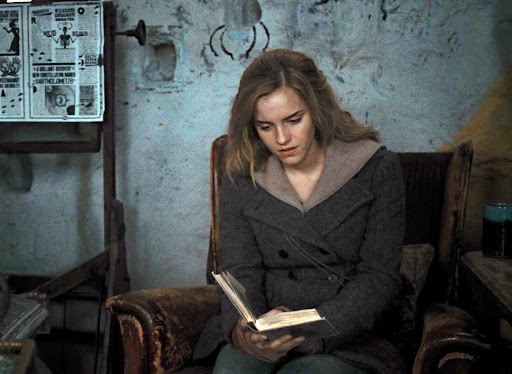 If you're looking for a witchy story you can start right away, you'll be choosing between The Nature of Witches, Witch Please, and Salt Magic. King of Battle and Blood isn't out until November 30, though it is available to preorder now. I'll be finished with the first three by then. If you'll excuse me, I have reading to do.
Want more posts like this one? MuggleNet is 99% volunteer-run, and we need your help. With your monthly pledge of $1, you can interact with creators, suggest ideas for future posts, and enter exclusive swag giveaways!
Support us on Patreon