Event Report: Living Our Best "Harry Potter" Lives at LeakyCon 2022
We just had three amazing days at LeakyCon 2022! There were so many Harry Potter fans. It's been a long couple of years waiting (at least it wasn't 12 years) to be able to gather together again. The feeling that we're all family is so overwhelmingly beautiful. It doesn't matter how long it's been since we've seen one another; when we're together, we just pick back up where we left off. There were so many that were attending for the first time as well. We hope they had a great time and will join us again soon.
There were so many interesting and thought-provoking panels and discussions with such an array of diverse subjects that it was hard choosing which ones to sit in on.
The Marketplace offered a wide variety of goods. You could be assured there was always a long line of people waiting to get in every morning.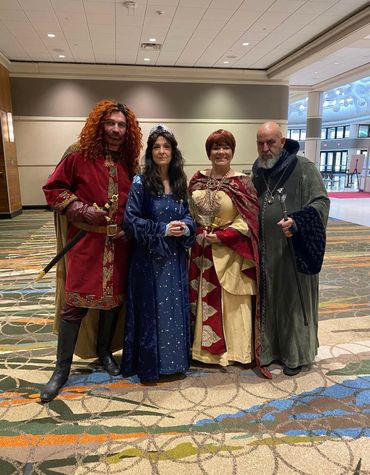 The lineup of talent was, of course, great as well. In attendance, we had Afshan Azad (Padma Patil), Sean Biggerstaff (Oliver Wood), Josh Herdman (Gregory Goyle), Chris Rankin (Percy Weasley), and Stanislav Yanevski (Viktor Krum). There was also YouTube influencer Cherry Wallis, TikTok influencer Chanel Williams, and Harry Potter sculptor Bryn Court.
Day one consisted of a number of great panels: "Defending Draco Malfoy," "Permanent Magic: From Concept to Tattoo," and "Great Man, Dumbledore," just to name a few. In the afternoon, we were able to catch Chris Rankin (Percy Weasley) leading a huge group of attendees in karaoke. And this was not the normal, reserved Percy, we can assure you. The evening ended with a great mix of wizard rock bands.
Day two continued with a lot of wonderful panels also: "Grief into Activism: An Engine for Positivity," "Nature vs. Nurture: How Little Tom Riddle Became Lord Voldemort," "How to Be an Activist Fandom Style" (presented by the Protego Foundation), and so many more. There was a great and funny discussion held with Kim Harris, Sequoia Simone Thomas, Stanislav Yanevski, Chris Rankin, and Afshan Azad, where they discussed the flaws of a wide variety of the characters. Chanel Williams also did a great roasting of many of the characters from Professor McGonagall's point of view. It ended with the amazing Esther Earl Ball, where everyone had a wonderful time.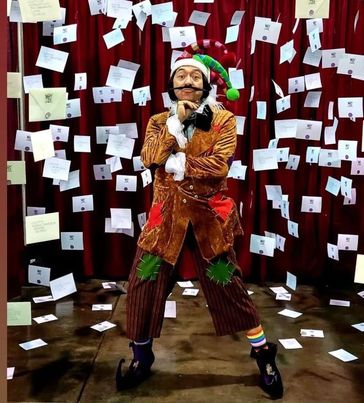 Day three was, unfortunately, our last day – so many engaging and very thought-provoking panels. There were "Trelawney and Snape: Unwitting Accomplices," "A Beautiful Fandom: How Charity and Activism Have Risen from Toxicity," and "Magical Mental Healing Powers of Harry Potter," just to give you a few examples. In an odd turn of events, we had Umbridge, of all people, winning the cosplay event; it seems the Ministry might have infiltrated the judging! Over the weekend, MuggleNet was able to have a few interviews with Stanislav Yanevski, Bryn Court, and Sean Biggerstaff, so make sure to check out our page for those videos as well. But alas, all good things have to come to an end. We hope to be with our loving wizarding family again soon. Until then, don't let the Muggles get you down.
Did you know that MuggleNet is 99% volunteer-run? With your monthly pledge of $5, you can provide monetary support to our volunteers while becoming eligible for exclusive swag giveaways!
Support us on Patreon