Castium Revelio: An Award for "Cursed Child" and a Trailer for Tennant
Welcome to this week's edition of MuggleNet's Casting News! After last week's Disney theme, we're moving on to darker stories, including a moody first-look image of Mads Mikkelsen and a murderous trailer starring David Tennant. We've also got an award to announce! Castium Revelio!
First up this week is a hosting job for Brendan Gleeson (Mad-Eye Moody). He's hosting the second episode of the upcoming season of Saturday Night Live, with Miles Teller (Top Gun: Maverick) and rapper Megan Thee Stallion hosting the first and third episodes, respectively. Gleeson's episode will also feature a musical performance by Willow. The season is set to start on October 1.
There's also been news about Gleeson's possible future awards. The Hollywood Reporter revealed earlier this week that if The Banshees of Inisherin is nominated for any awards, Gleeson and Fantastic Beasts's Colin Farrell (Percival Graves) will be competing in different categories. Gleeson will be up for nominations in the Supporting Actor categories, while Farrell will be nominated for Leading Actor awards. We'll let you know if and when either receives any nominations!
Up next is an NSFW trailer starring Harry Melling (Dudley Dursley). He's starring as Arthur in Amanda Kramer's Please Baby Please, a story about discovery and awakening after a young couple starts to spend time with a group of leather-clad bikers. The film is set for release on October 28, but until then, you can check out the trailer below.
We've got a release date for a new horror film featuring Jamie Campbell Bower (young Gellert Grindelwald). Currently known as True Haunting but with a possible name change on the way, the film is based on the true events of the first televised exorcism. The exorcism goes badly, and the house's new owners find themselves battling the spirits of a family who lived and died in the house. The film will hit theaters on January 6, with no known plans for a streaming service release.
Up next is a trailer starring David Tennant (Barty Crouch Jr.). He's playing a vicar called Henry Watling in the upcoming thriller Inside Man. The miniseries tells the tales of three different lives as they collide in a way that could lead to one of their murders. The show is written by Doctor Who legend Steven Moffat, with Stanley Tucci (The King's Man) and Lydia West (It's a Sin) playing a death row prisoner and a journalist, respectively. You can watch the trailer below before the show is released on September 26.
We've got a first-look image of Mads Mikkelsen (Gellert Grindelwald) in costume for The Bastard for you now. He stars in the film as a 17th-century soldier who is tasked with the near-impossible job of cultivating land for the Danish crown. The film was revealed under the title of King's Land at the Cannes Film Festival earlier this year, and there's speculation of a release date next fall.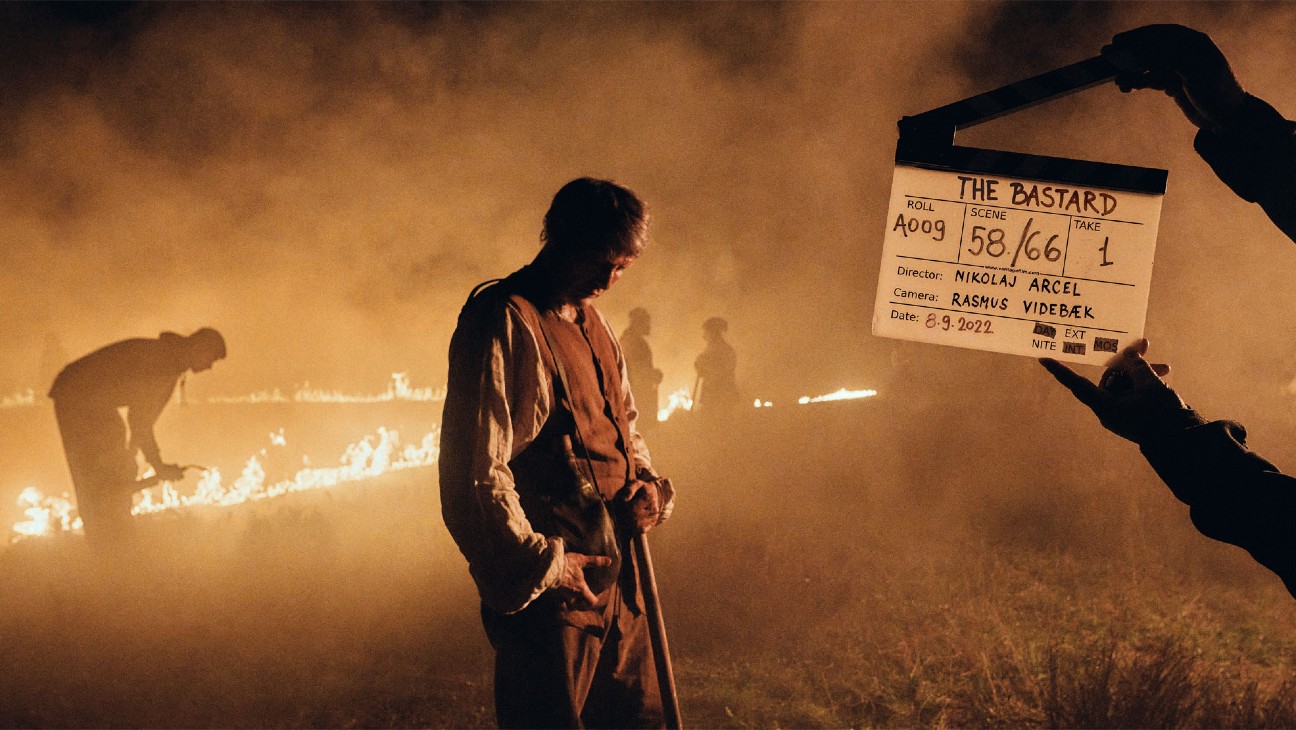 Our final story this week is an award win for Canada's production of Harry Potter and the Cursed Child. We told you about the show's eight nominations at this year's Dora Mavor Moore Awards, a celebration of theater across Canada. Of the eight nominations, Cursed Child was defeated by various other productions in all but one: Outstanding Lighting Design. The award was given to Neil Austin for his work on the production. Congratulations to him!
That's a wrap on this week's Casting News. Which of our two trailers did you enjoy the most? Let us know in the comments below.
Did you know that MuggleNet is 99% volunteer-run? With your monthly pledge of $5, you can provide monetary support to our volunteers while becoming eligible for exclusive swag giveaways!
Support us on Patreon