Review: "Snow White and Other Grimms' Fairy Tales" Illustrated by MinaLima
Fairy tales are evergreen stories; we love to read them, adapt them, challenge them, and even write new ones for fictional worlds. These timeless tales persist because they speak to innate human experiences and desires and can be endlessly refreshed for each new audience. MinaLima's new illustrated edition of Snow White and Other Grimms' Fairy Tales does just that: It takes these old stories we know and reimagines them in beautiful art for an entirely new experience.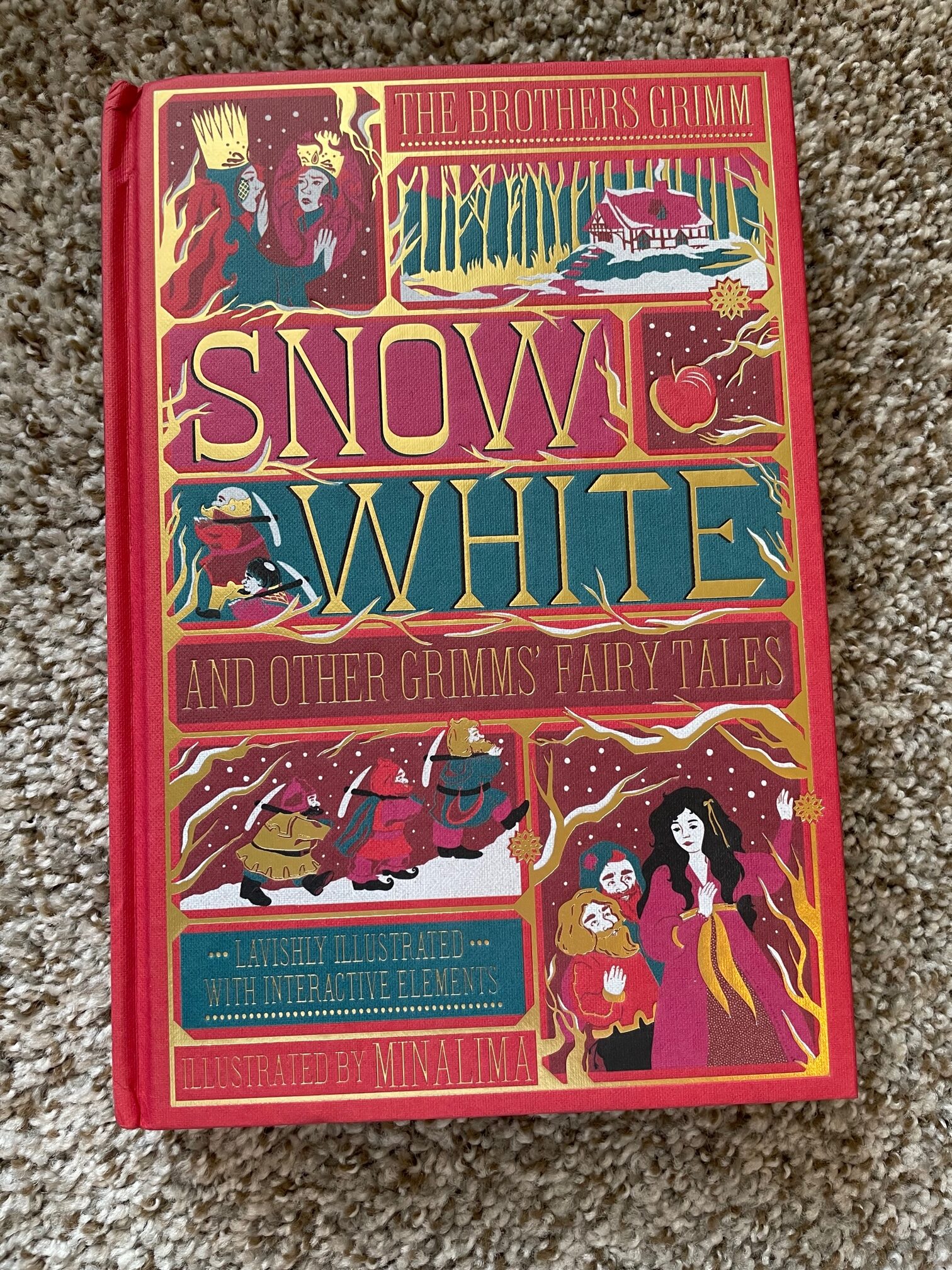 The book itself, like all of MinaLima's illustrated editions, is wonderfully sturdy and made of quality material. The color scheme of the cover is vibrant and eye-catching. Inside, a clever and colorful map gives an outline of "The Fairy Tale Kingdom" with symbols and geographical features representing each tale in the book.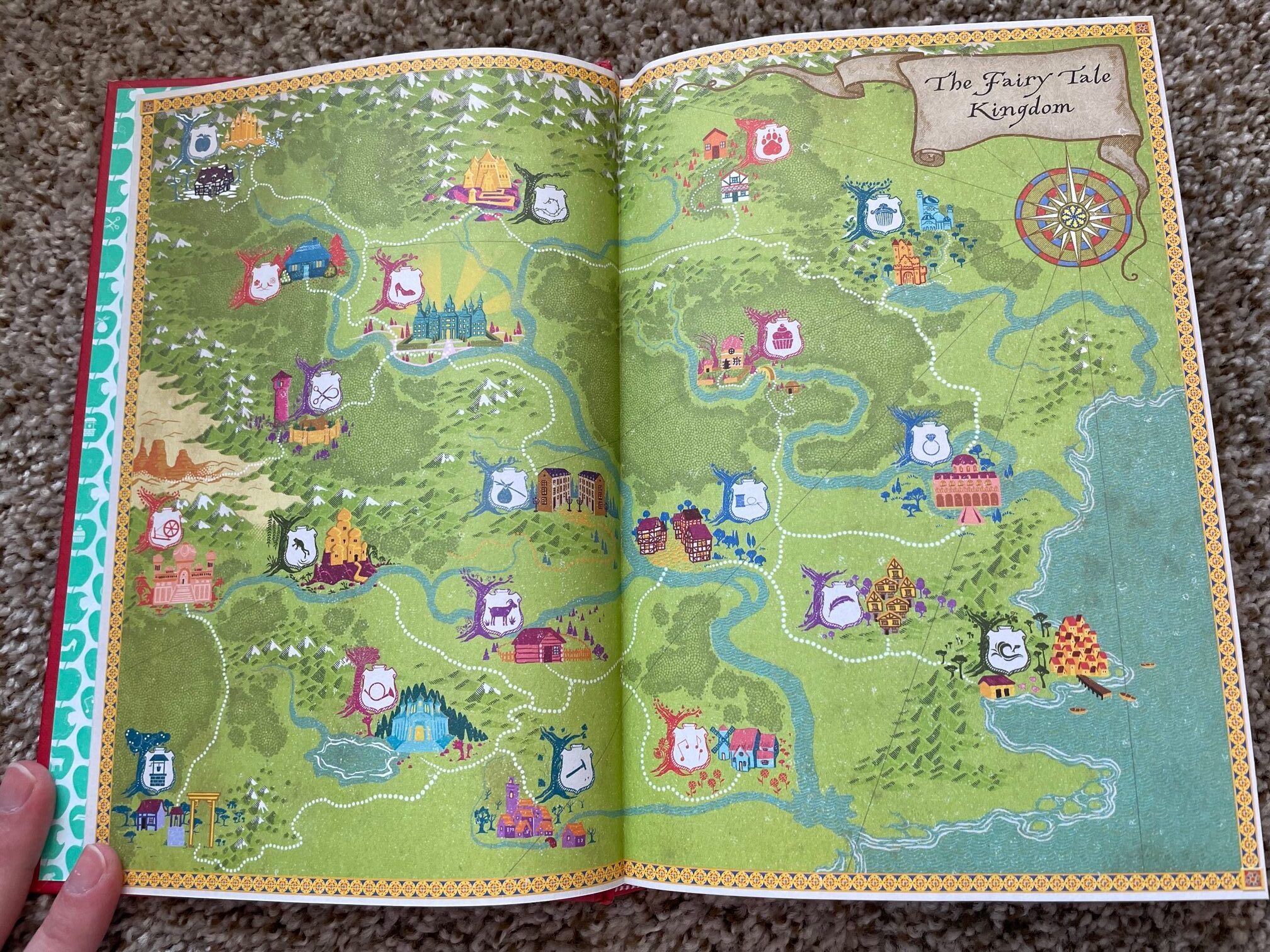 All of the favorite classics from the German tradition are here: "Snow White," "Sleeping Beauty," "Cinderella," "Hansel and Gretel," and "Twelve Dancing Princesses" all make an appearance, as well as some lesser-known gems like "The Goose Girl," "The Valiant Little Tailor," and "Hans in Luck." Each tale features a glorious, brightly colored title page with illustrations from various parts of the story represented. One of the best things about these illustrations is the diversity of the characters. For so long, there has been a narrow-minded view of Grimms' stories — that due to their collection and publication in Germany, all the characters must be white European in appearance. MinaLima has entirely disregarded that notion and instead offers a variety of skin tones and cultural influences in their depictions. It truly serves to transform the stories and make the reader reassess them in a different way.
Of course, these MinaLima editions are best known for their interactive elements, and this book does not disappoint. From a full forest diorama to a graceful pop-up tower (complete with ascending prince) to a stunning golden Cinderella arriving at the ball, these elements truly set this book apart from any other. They make the reading experience that much more magical.
This is surely a must-have gift for anyone who loves fairy tales. It's perfect for creating special read-aloud memories or just rediscovering the classics for yourself. Due to the delicate interactive elements, it's not suitable for young children on their own, but for an older child (or child at heart) with careful page-turning skills, it will be a treasured volume.
MinaLima's illustrated version of Snow White and Other Grimms' Fairy Tales is available to order now. Grab your own and be enchanted by the magical illustrations and interactive elements.
Snow White and Other Grimms' Fairy Tales was sent to MuggleNet by MinaLima. All opinions belong to the reviewer.
Did you know that MuggleNet is 99% volunteer-run? With your monthly pledge of $5, you can provide monetary support to our volunteers while becoming eligible for exclusive swag giveaways!
Support us on Patreon