Quiz: How Should You Celebrate the New Year?
Once again, we are at the end of another year, and is there any better way to mark this occasion than by celebrating? If you're unsure about what to do tonight, try this quiz to find out how you should ring in the new year — wizarding world style.
How to do this quiz: Keep track of which letter you answer for each question. When you're finished, count your answers to see which letter you have selected the most. The letter you get the most corresponds to a result.
What is your Hogwarts House?
A: Slytherin
B: Hufflepuff
C: Gryffindor
D: Ravenclaw
Where are you most likely to be found during a party?
A: Making the acquaintance of the most powerful people — who knows what opportunities they could bring?
B: Surrounded by the ones I love, sharing memories of the year gone by.
C: Right in the middle of everything. I am the life of the party.
D: Party? What party? I'm at home.
Speaking of parties, what are you wearing tonight?
A: The most expensive robes that there are. After all, all eyes must be on me.
B: My favorite sweatshirt and some jeans. Why choose style over comfort?
C: Something loud, sparkly, or bright — or maybe even all three.
D: My fluffy pajamas that have the owls on them.
What is your dream job in the wizarding world?
A: Minister of Magic. Why settle for anything less?
B: Professor at Hogwarts. I would love to pass on my knowledge to the next generation of witches and wizards.
C: If I could be anything, I would be an Auror and make the world a better place.
D: I would want to be a Healer. There is nothing better than helping those who need it.
Of course, to get this dream job, you must succeed in your OWLs. What subject did you receive an Outstanding in?
A: Defense Against the Dark Arts. It is important to know how your opponents may defeat you, after all.
B: Charms.
C: Potions. There is a reason I am in charge of drinks during every party.
D: History of Magic. Some may say it's boring, but who doesn't love reading about times gone by?
You are visiting the Leaky Cauldron. What are you drinking?
A: Firewhisky.
B: Butterbeer. You can't go wrong with a classic.
C: Pumpkin juice — fun for everyone.
D: Water, please. I need to stay hydrated.
What New Year's resolution are you making this year?
A: To lead my House to victory — this is the year we win the House cup!
B: To go on an adventure. There is so much of the world to see.
C: To spend time with the ones that I love.
D: To achieve an Outstanding in all of my OWLs.
Finally, which hated Harry Potter character do you identify with the most?
A: Lucius Malfoy
B: Petunia Dursley
C: Cormac McLaggen
D: Percy Weasley
Mostly As: You should celebrate at Malfoy Manor.
You should spend New Year's Eve at Malfoy Manor. Sure, there may be some Death Eaters at the party, but there are some very powerful people in attendance too. With all those powerful people in powerful positions, who knows? You may gain more from this party than simply a good time.
Mostly Bs: You should celebrate at the Burrow.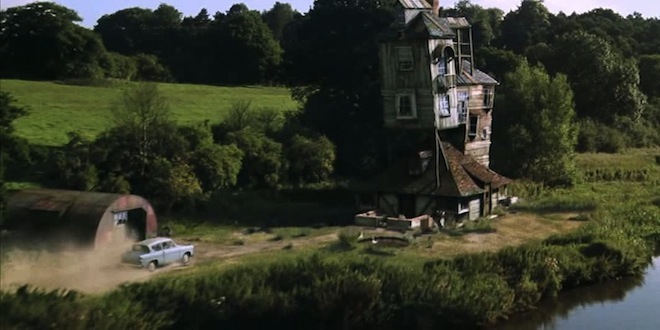 Family and friends are important to you, so why not celebrate the New Year with everyone's favorite wizarding family? With the Weasleys about, there is sure to be laughter and happiness, and you will have fond memories of this New Year's Eve for years to come.
Mostly Cs: You should throw a party in the common room.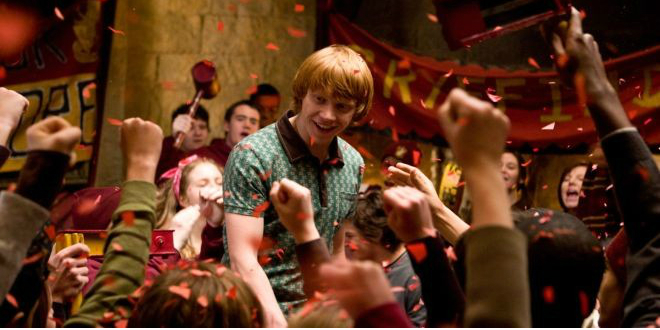 Everyone knows you as the life of the party, and what better way to celebrate than being surrounded by all your fellow students and throwing the biggest party in the common room? Sure, Professor McGonagall may shut the party down in the early hours of the morning, but it will be a party your House will remember for years to come.
Mostly Ds: You should celebrate at home with a good book and a hot chocolate.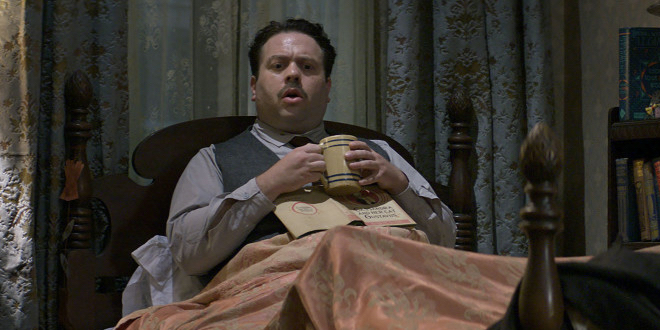 Partying isn't for everyone, and that's okay. Sometimes, you just want to curl up with a good book and a hot chocolate under your blankets, and that is exactly what you should do.
Did this quiz help you? How are you spending this New Year's Eve? Let us know in the comments.
Did you know that MuggleNet is 99% volunteer-run? With your monthly pledge of $5, you can provide monetary support to our volunteers while becoming eligible for exclusive swag giveaways!
Support us on Patreon