The Funniest "Potter" Anecdotes from Tom Felton's "Beyond the Wand"
Tom Felton's Beyond the Wand is a wonderful read, and Harry Potter fans everywhere are delighted to find a good chunk of the book filled with behind-the-scenes Potter anecdotes. Felton's sense of humor when retelling these stories provides plenty of laugh-out-loud moments. To brighten your day, we collected some of the most noteworthy funny Potter moments from the book.
The Slap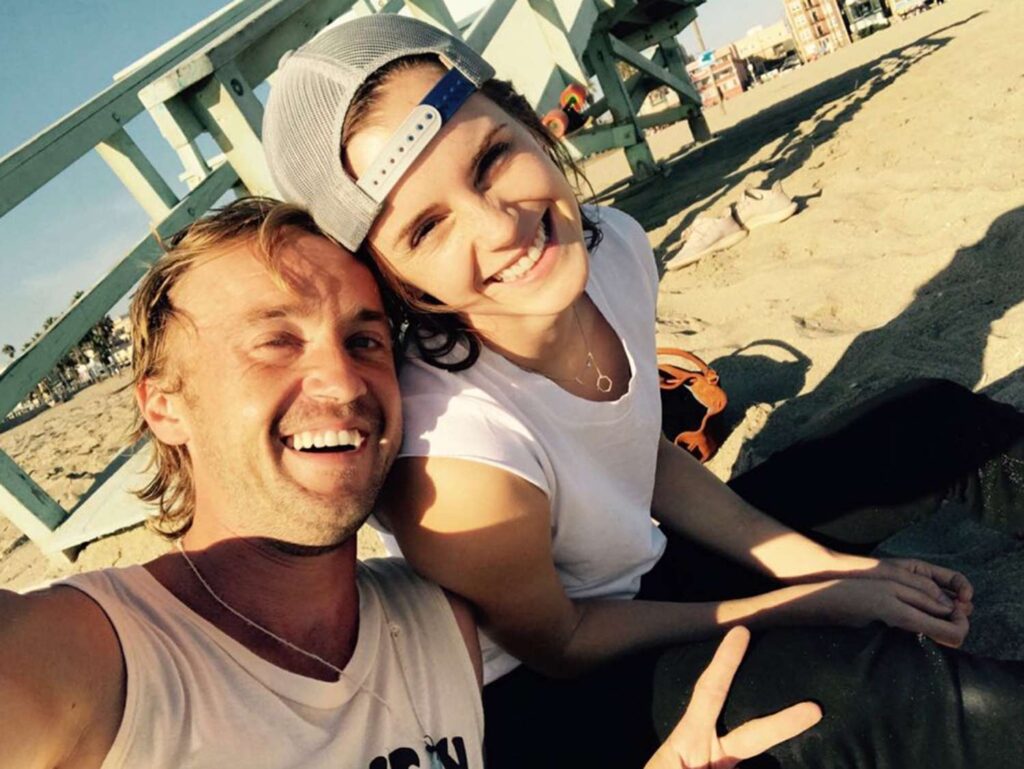 Yes, we get a whole chapter dedicated to Felton and Emma Watson's relationship, and we are all here for it. In this chapter, one story, in particular, holds all the hilarity — Watson slapping Felton.
After reading Harry Potter and the Prisoner of Azkaban, Felton decided to track down Watson on set and suggested they practice the slap. While Felton explained how to stage slap, Watson clocked him for real. The impact was so impressionable that it stunned Felton, leaving him almost in tears. His pride prevented him from showing it, though, and he exited the holding tent with it still intact. The story reads like a script with stage direction and dialogue, which only enhances the humor, giving readers a great chuckle.
Alan Rickman's Robes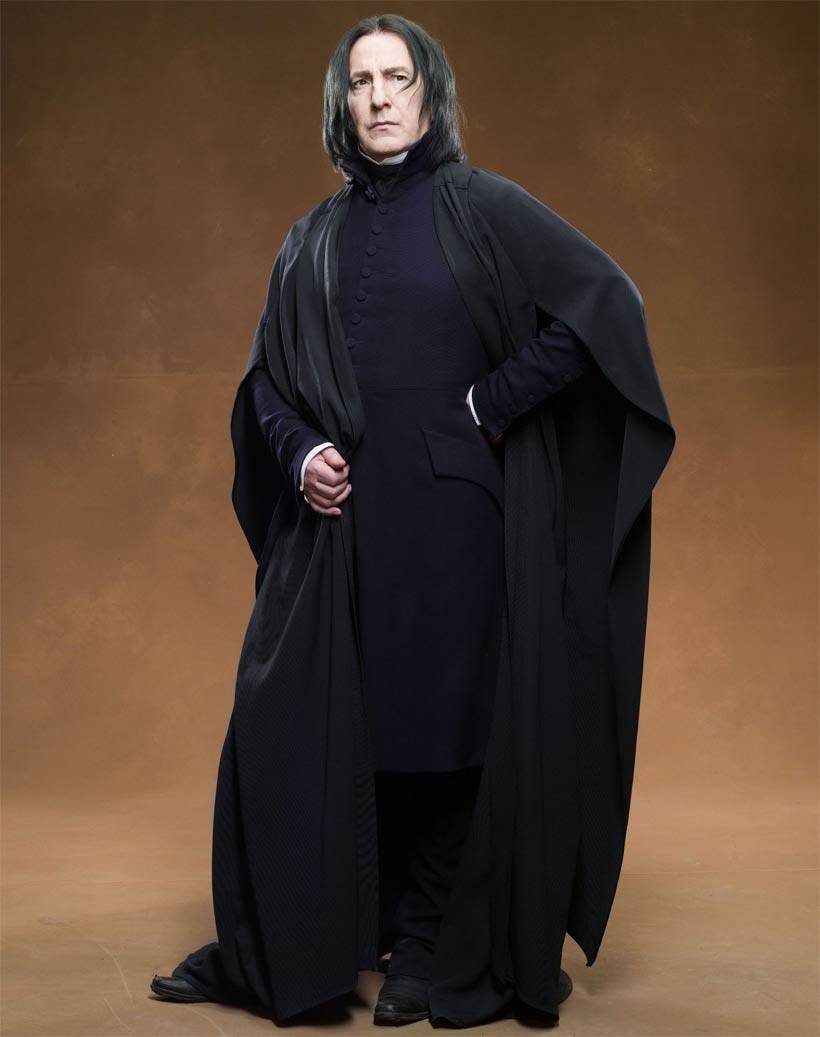 Remember the scene after Dumbledore's death where Bellatrix trashes the Great Hall? This same scene has the cast traipse out in a V formation behind Alan Rickman in his flowing robes. Before shooting this scene, Rickman turned around — deadly serious — and told the other cast members to not step on his cloak. (Well… in his words, "Don't step on my f***ing cloak.") But Felton couldn't look at his feet while filming. So what happened? He stepped on Rickman's "f***ing cloak."
The way Felton describes the strangled cry as Rickman's robes yanked on his neck and pulled him back is something to behold. And it happens not just once, but twice, the second time because of a fellow Death Eater. The resulting altercation is hilarious and is a noteworthy laugh-out-loud moment in the memoir. Poor Felton. Poor Rickman!
Exploding Hot Chocolate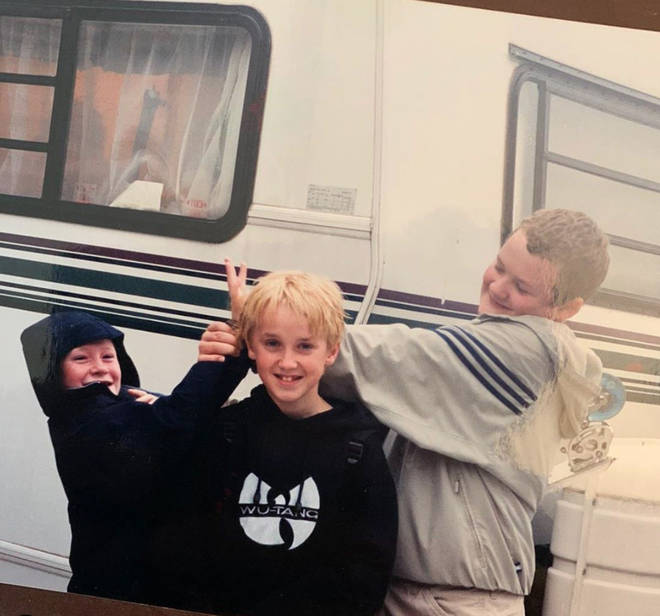 True to Slytherin form, Felton and Josh Herdman (Gregory Goyle) were the disruptive children on set. You would think making a great first impression would be on the young actors' minds. But they were children, and the first day of filming during Harry Potter and the Sorcerer's Stone was about fun. Due to the chilly weather, the crew had cups of hot chocolate. Felton finished his, and Herdman stomped on it and made it flat as a pancake. The cast was called to attention and Herdman put his cup still full of hot chocolate on the ground. Felton, not knowing the cup was full, jumped on the cup and sent hot chocolate onto all school robes within the vicinity.
This and many other stories shared from the early years show that filming with a cast of mostly children is often a chore. Their attention spans flowed like the prevailing wind. The playfulness of this story is a callback for so many who can remember their youth (or at the very least remember the playfulness of the cast in behind-the-scenes features).
Playing with a Millipede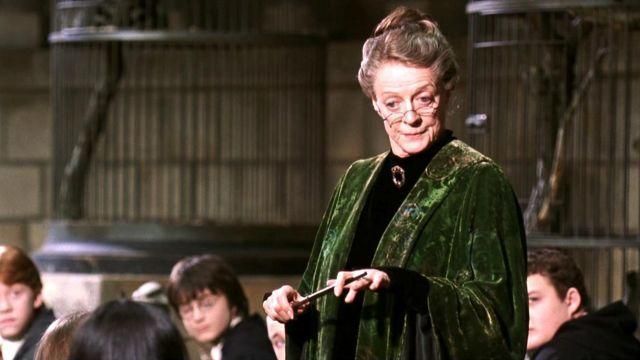 The scene in Harry Potter and the Chamber of Secrets where Professor McGonagall is teaching the kids to transfigure animals into water goblets originally had a menagerie of animals, according to Felton. The variety of critters made filming a challenge. All the kids in the scene were very distracted — no more so than Felton and Herdman, who were endlessly giggling at a millipede that would roll down the desk every time one of them prodded it with their wand. The giggling was so disruptive to filming that Chris Columbus had to pull them aside to give them a lecture about wasting everyone's time. Eventually, they took all of the animals away because it was impossible to get any of the shots right.
This story is worth giving a small smile and a chuckle. It must've been frustrating to everyone during filming, but in hindsight, it is a rather funny story of two children with a fit of giggles that they just couldn't control. What kid hasn't experienced that? We can all relate.
A Breath of Fresh Air
During the filming of Harry Potter and the Half-Blood Prince, it was a common occurrence for Felton to be found smoking outside the Astronomy Tower stage. It was there that he had a smoking companion, Michael Gambon. Gambon would always say, "Breath of fresh air, old chap?" It was a common occurrence that Gambon would have a sock on his beard to prevent it from catching fire during his smoke breaks. Imagine Dumbledore pulling a cigarette out from his socked beard!
Though this anecdote is small, it's still worth noting. It shows the humor of a noteworthy actor and the camaraderie shared with the young actor on set.
There you have it. Those are some of the funniest moments in the book. What do you think? Were there some that we missed? Comment below.