Hallmark Enchants Fans with Sneak Peeks at New Products at NYCC 2023
Did you know it takes about 18 months between the time Hallmark creates a concept for an ornament and the time it's ready for your tree? You do now! This means that while we are wondering what will be available for the 2023 holiday season, Hallmark is already working on projects we will see in 2025. So what does that mean for us? It means the company was able to give us a preview of ornaments and merchandise coming out in 2024 during Hallmark's Pop Culture Connection panel at New York Comic Con.
Before we get into future items, let's take a look at the line of Harry Potter products Hallmark has ready for this year. There is no shortage of Harry Potter ornaments available for 2023. The Harry Potter and the Half-Blood Prince book ornament is the latest in the Harry Potter book ornament series, while the Burrow is the next in the building ornament series. A Lego Seeker Harry ornament, with a Snitch in hand, is ready to soar onto your tree, and Yule Ball Hermione is also available for purchase. Hallmark has also created a Harry Potter stein with a lid that resembles the top of a Hogwarts tower and an image of Hogwarts that wraps around it.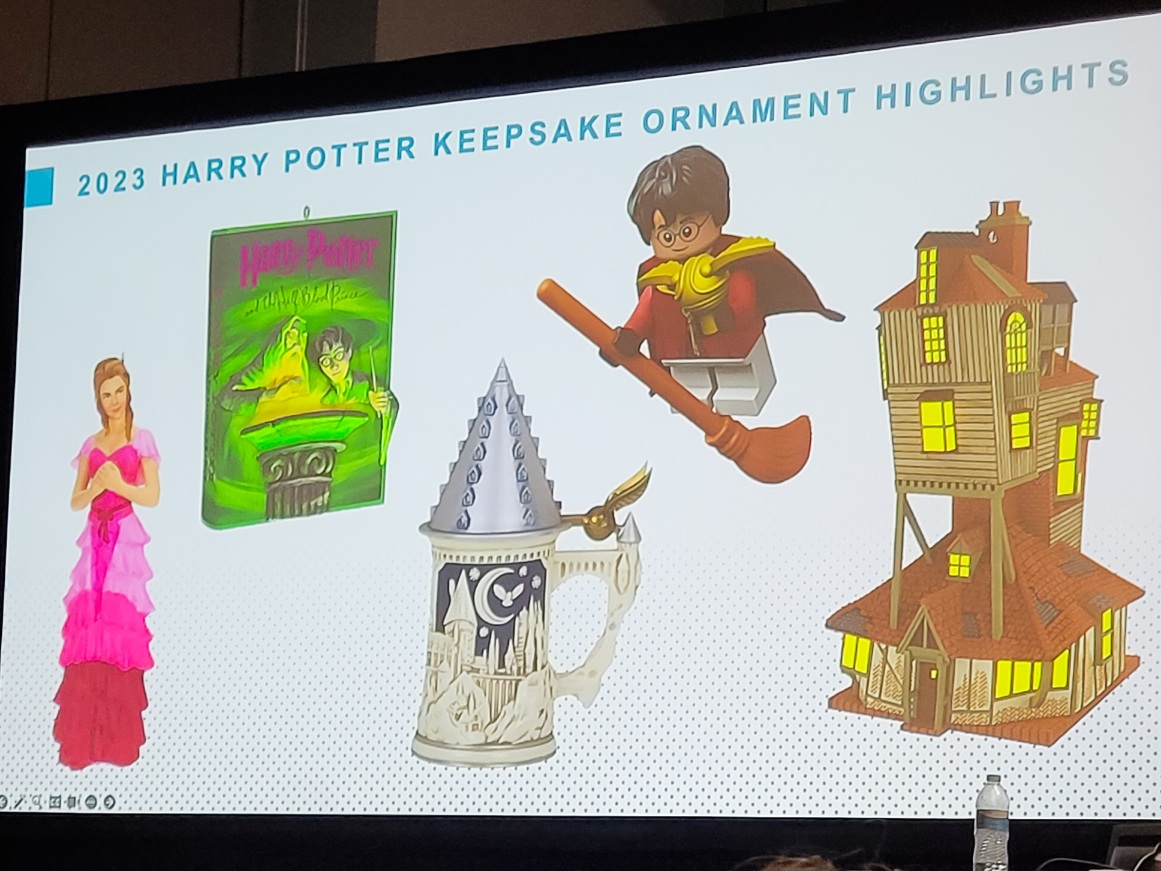 Also coming out this year are an animatronic Dobby ornament complete with movement and sound, a translucent Nearly Headless Nick ornament, and a stunning, illuminated stag Patronus ornament.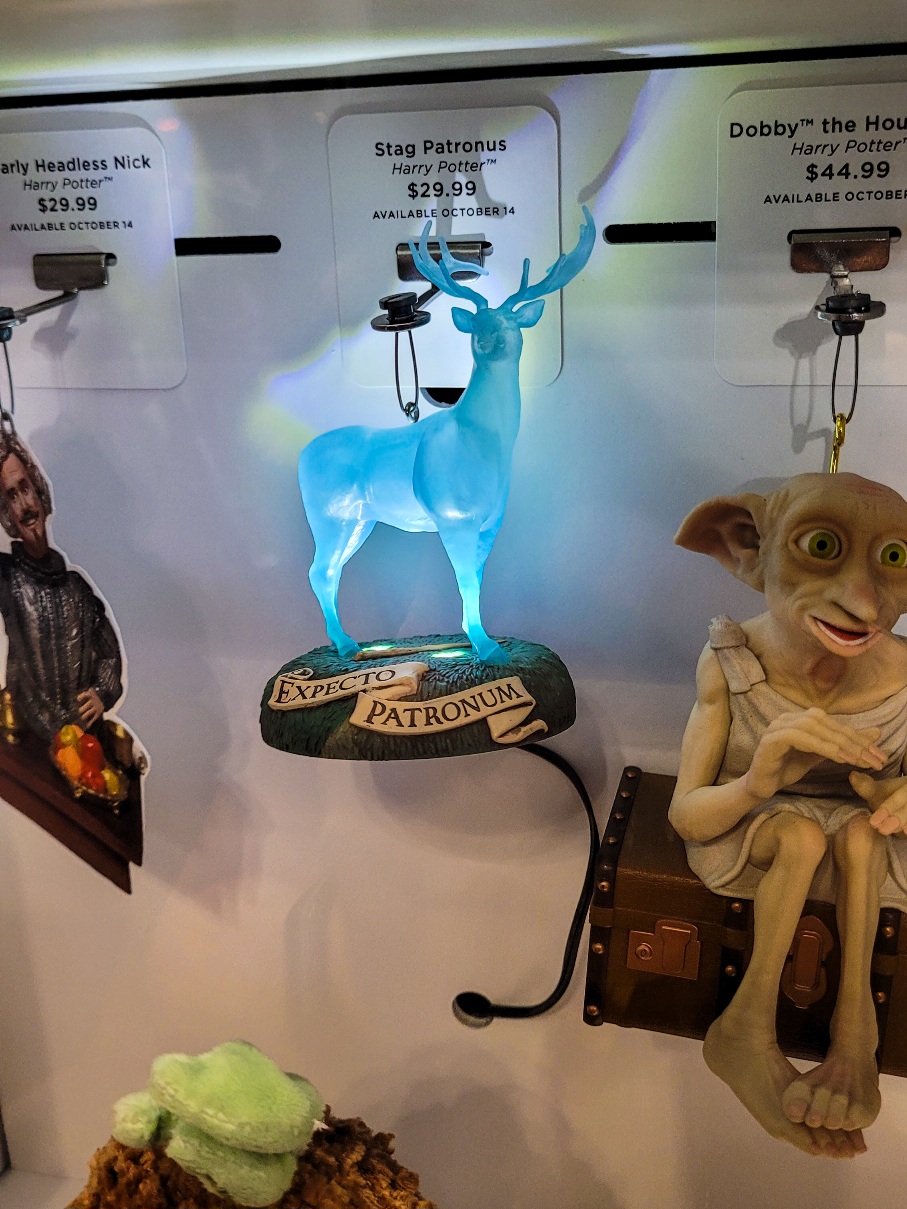 And just in case you want more than ornaments, there is a line of other Harry Potter gift options available. These include a Harry Potter–themed oven mitt, a set of four mugs showing each of the Hogwarts Houses, a white Chocolate Frog pillow, and the new Golden Snitch glitter snow globe, with light and sound.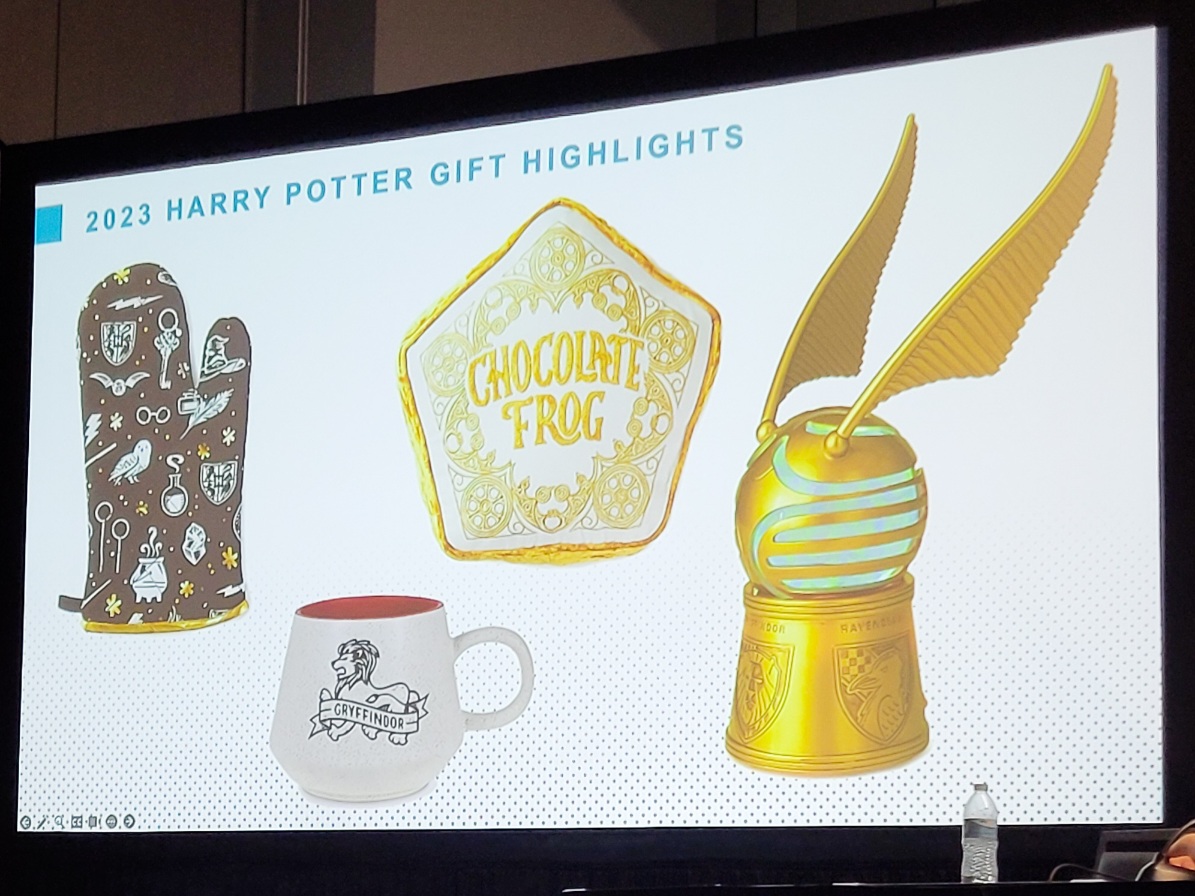 If you are collecting Hallmark's Itty Bittys, you may have already seen the mandrake Itty Bitty, which screams when you remove it from its pot. But also being released this year is an Itty Bitty of Harry in his Hogwarts uniform and one of Harry with the Knight Bus. These were both on display at Hallmark's booth during the convention.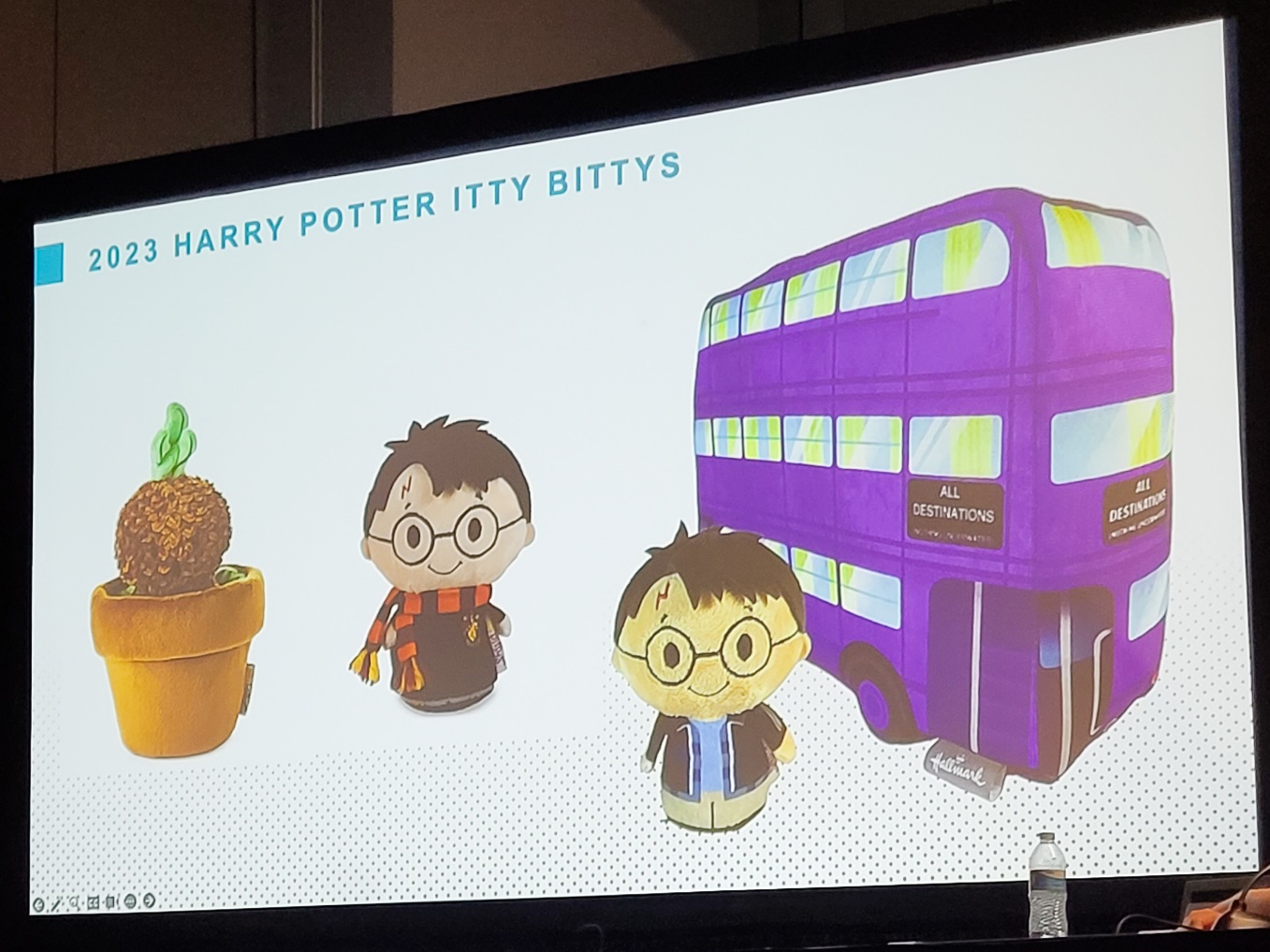 Another plush coming out this year is the pairing of Harry and Hedwig being released as part of Hallmark's Better Together plush line.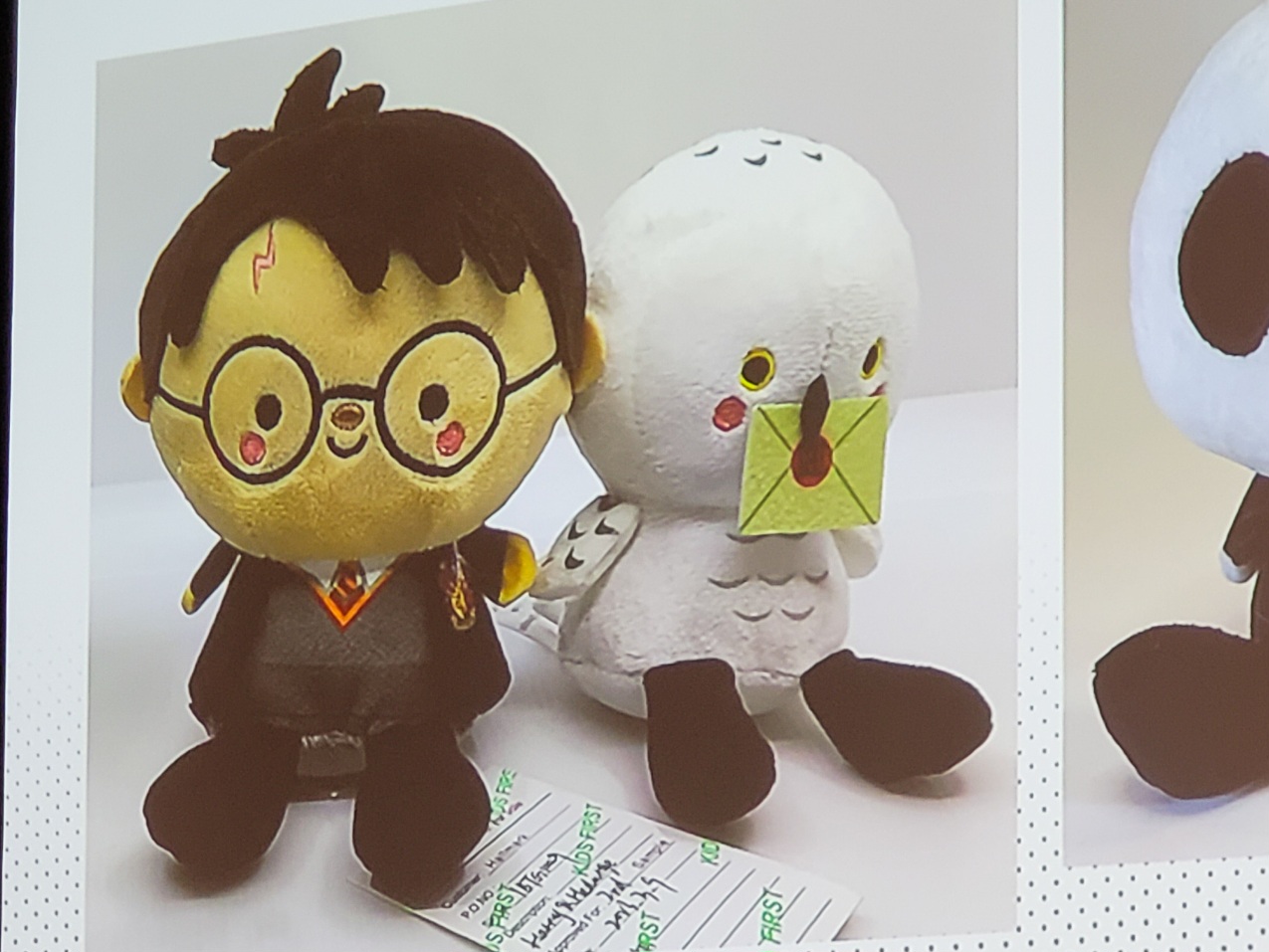 This year, Hallmark is celebrating its 50th year of making Keepsake Ornaments, but that doesn't mean the company doesn't have its eye on the future. In a sneak peek of what we can expect in 2024, Hallmark announced a new set of Harry Potter Storyteller ornaments. If you aren't familiar with the previous set, it included the Hogwarts Castle tree topper and five separate ornaments to collect. Each ornament tells its own part of the story, and when they are connected, they collectively play through portions of Sorcerer's Stone. The next set of Storytellers will play through scenes from Chamber of Secrets.
Even though Hallmark did not share what the new main piece will be or how many ornaments will be in this set, it did share one of the new ornaments with us. The ornament is of Ron and Hermione standing in their Hogwarts uniforms and Gryffindor scarves. Hallmark also mentioned that the Chamber of Secrets set will be independent from the Sorcerer's Stone set and that they will not connect or interact with each other. We are eager to see if there will be a new tree topper and more than just Gryffindor character ornaments in the new collection.
Hallmark also gave us a look at the Potter-themed gifts it has lined up for 2024. These include a set of Harry and Hedwig socks, a Hedwig gift card holder, a Golden Snitch robe, a new set of House cups, a mug topped with a Sorting Hat, a three-tier rotating lamp, and a resin book nook.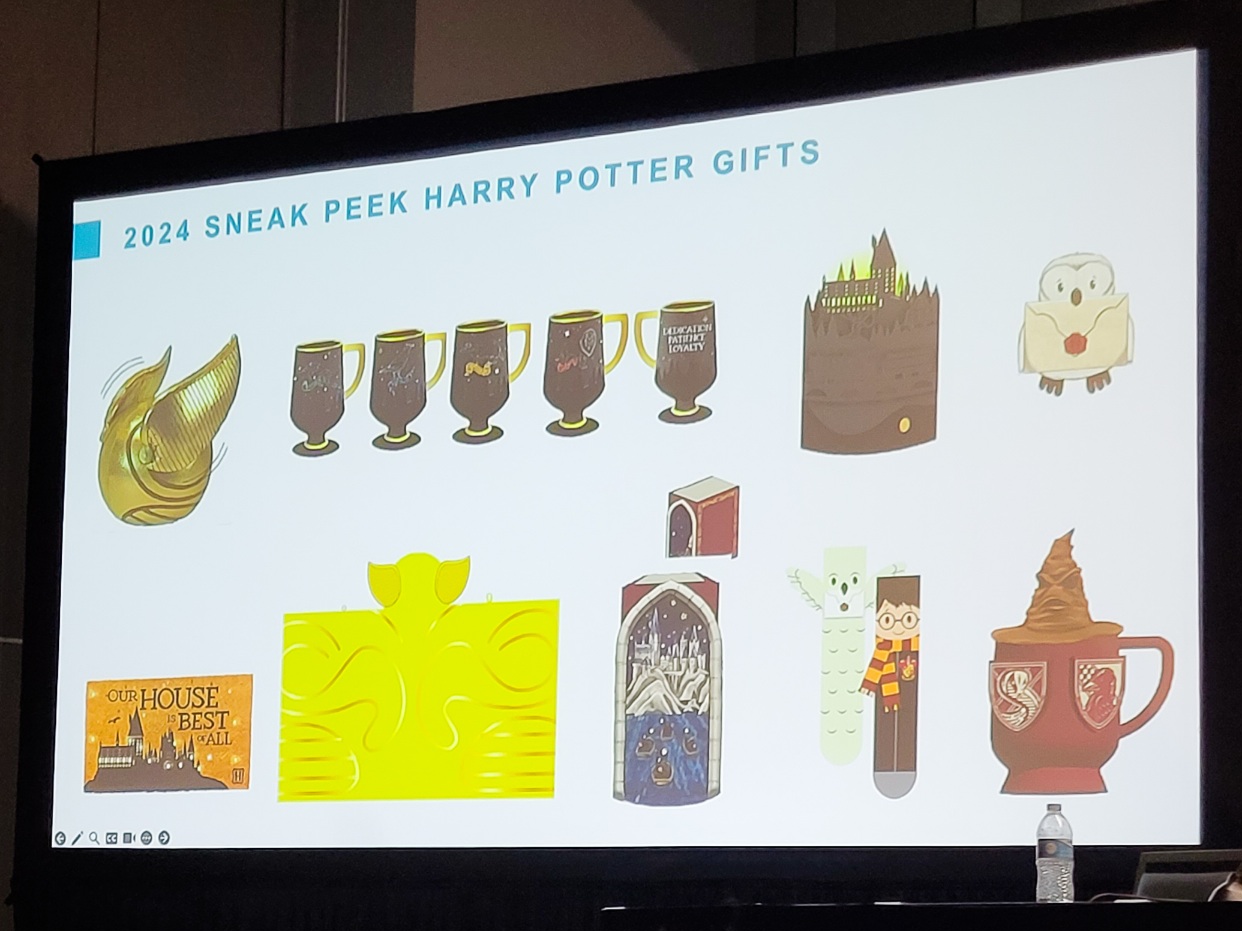 Throughout the panel, it was clear that Hallmark employees are passionate about both their jobs and their fandoms. It was obvious that they are just as enthusiastic about the characters and movies they are representing as we are. And when you have fans listening to and creating for fans, the end result is magical items that we can all enjoy.