Potter DIY: The Perfect Mandrake Baby
By Corinne Adams
The spooky season is fast approaching, so to help make your Halloween party and/or costume the talking point for years to come, here is an easy – albeit creepy – Harry Potter Halloween prop idea for you to DIY: The perfect mandrake baby!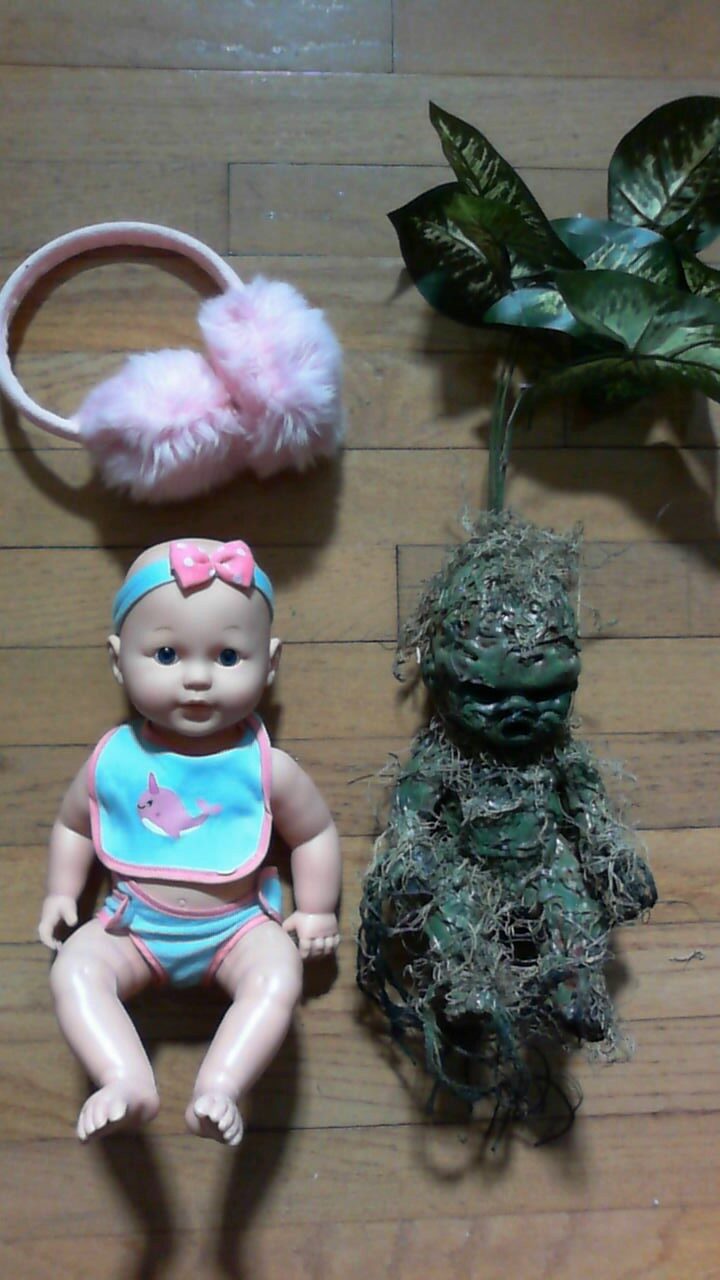 What You'll Need:
One second-hand baby doll (whatever size suits you – this example is 10 inches tall)
Five or six craft store long-stemmed leaves
A ball of brown twine
A glue gun (and 20 glue sticks, give or take)
Acrylic paint (brown, white, black, green, yellow, and red) plus paint brushes
Craft store moss
A sharp tool for hole opening in the doll's head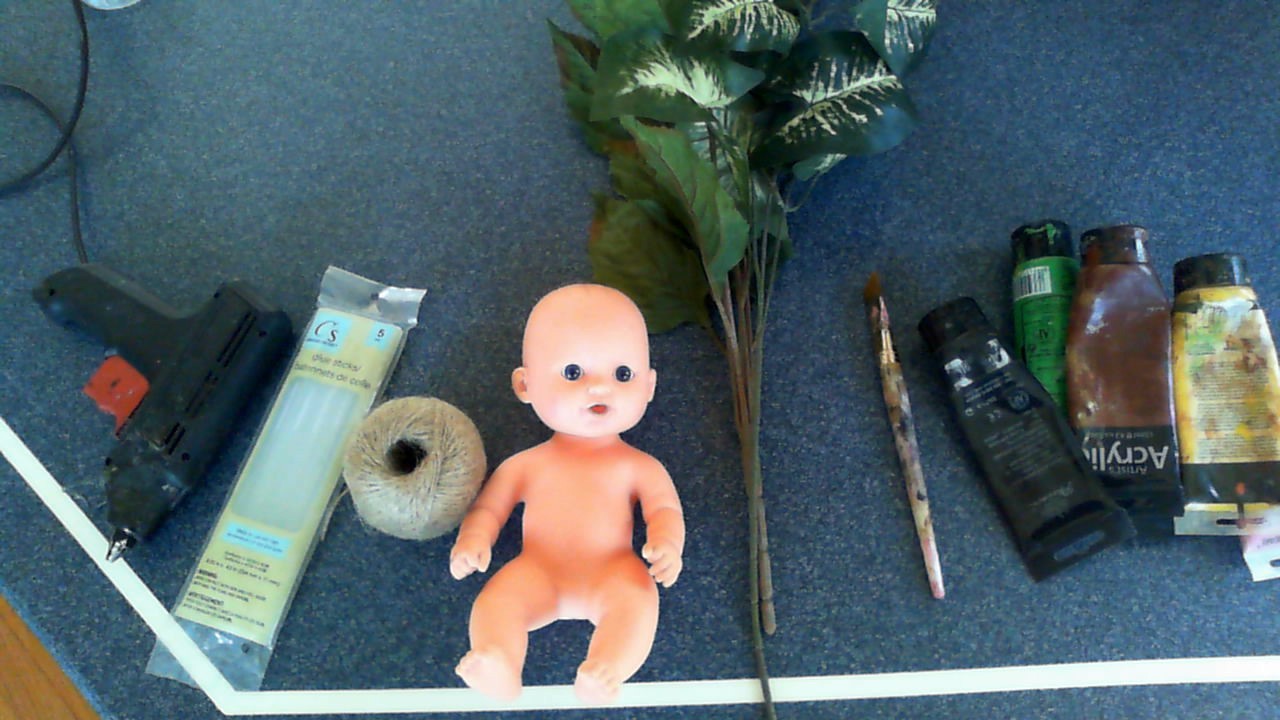 Directions:
Step 1: Take a sharp tool like an icepick or an oven thermometer and poke a hole in the top of the doll's head. Be careful not to hurt yourself. Safety is key!
Step 2: Push the stems of your stemmed leaves into the opening, adding a looped string if you intend to hang the mandrake from the wall.
Step 3: Tie several pieces of twine around both wrists and ankles and let the ends hang down about six inches.
Step 4: This part is what shapes the doll to look like a mandrake from the movie. Using a glue gun, cover the doll with glue. Try to blend the hands and feet into the strings hanging to form "roots". The head is also important – put glue around the base of the stems so you can easily hold the Mandrake when it's finished. Then, shape a heavy brow line over the eyes, but keep the glue out of the eyes. You can also form a squarish mouth. (I looked at photos of mandrake babies online from the Potter movies for reference.)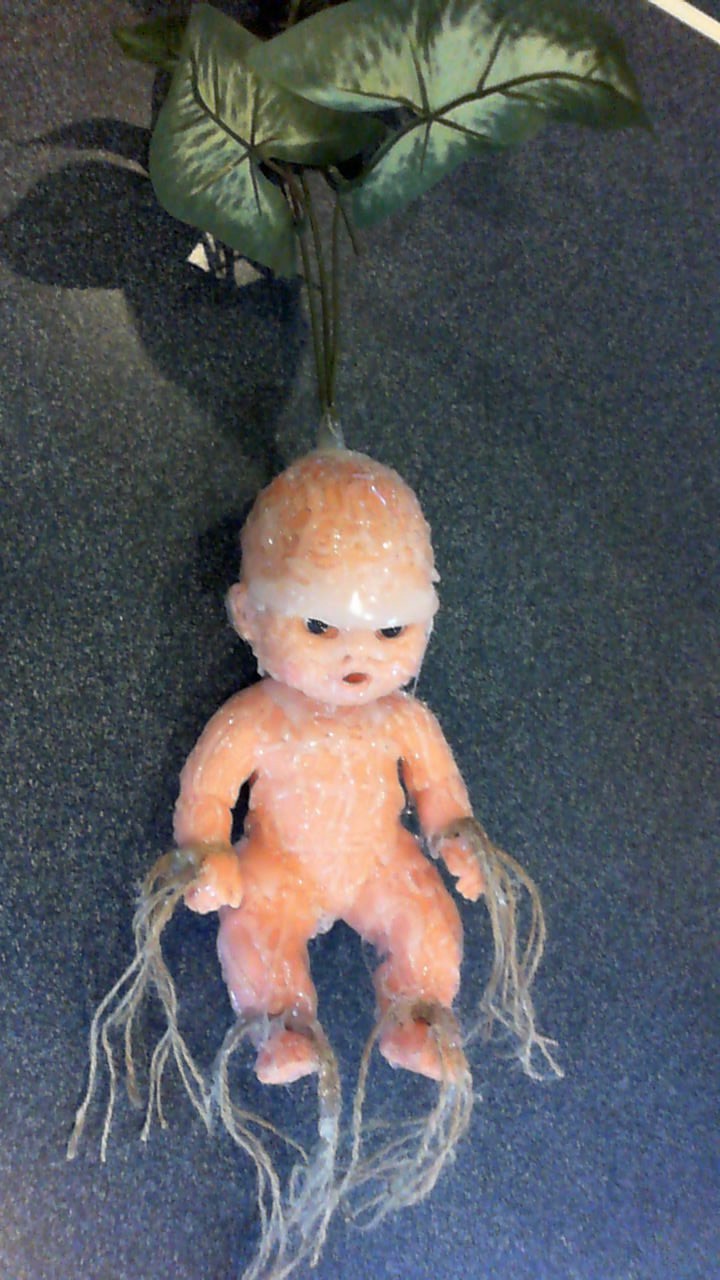 Step 5: After the glue hardens, paint the baby with a wash of brown (a light red-brown muddy color), then make the roots darker until the ends are black. Add details next: Give the eyes a slight grey wash, and create a black shadow around the eyes and in the mouth cavity, shaping it with the paint. I added various green-toned highlights all over the baby, but still showed mud and some little tufts of moss here and there. These creatures are pretty ugly, so there is no wrong way to make yours – the baby doll shape is what makes them look so accurate.
It's best to have a pair of earmuffs nearby at this point. If another Potter fan shows up, it would be a courtesy to hand them the muffs right away when they realize a mandrake baby is in the vicinity.
Good luck!
This editorial was written and submitted by a reader. The views expressed within it are the sole opinion of the author. To submit your own editorial, please follow our
submission guidelines
.