Potter DIY: Monster Book of Monsters Fun Prop
By Corrine Adams
Repurpose those raggedy old textbooks into Halloween decor that will startle your friends. Presenting another spooky DIY: The Monster Book of Monsters! It is jaw-bitingly realistic. *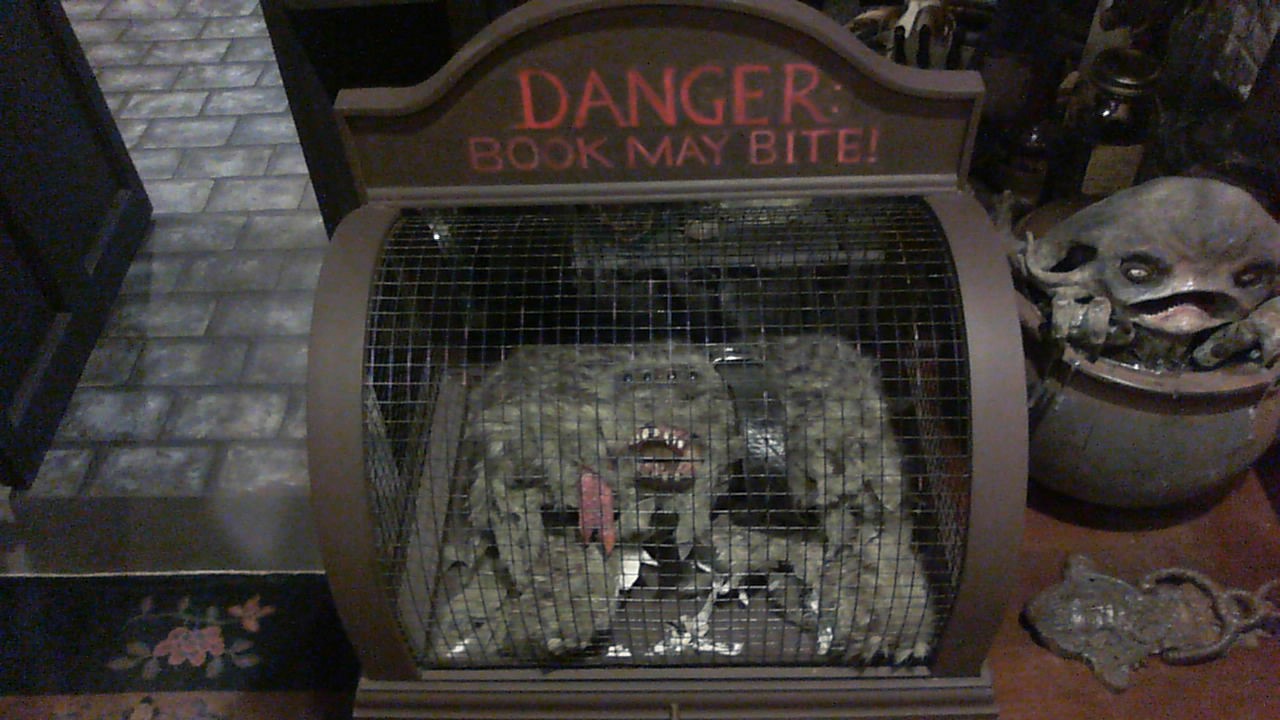 What You'll Need:
One old large book (I used a discarded, beat-up history book, but an old dictionary works too!)
One square yard of fun fur (or whatever you need to reach two inches past the perimeter of the cover on the book)
One roll of tin foil
A packet of fun eyes from the craft store
A cheap rubber ball to cut up for a tongue (I used a dollar-store squishy ball)
One cheap set of kids' plastic vampire teeth (upper and lower teeth)
One piece of cardboard, 8 1/2″ x 11″
An old belt
Acrylic paints and brush
A glue gun and 20 sticks of glue
Directions:
Step 1: Build up the book by gluing two pieces of cut cardboard on the left and right side of the book facing you length-wise. The spine should be toward the back of your work area.
Step 2: For the eyes, build a mound of tin foil in the center front of the book cover (between the cardboard) and cover it with glue to form the face. Stick the eyes in while the glue is soft.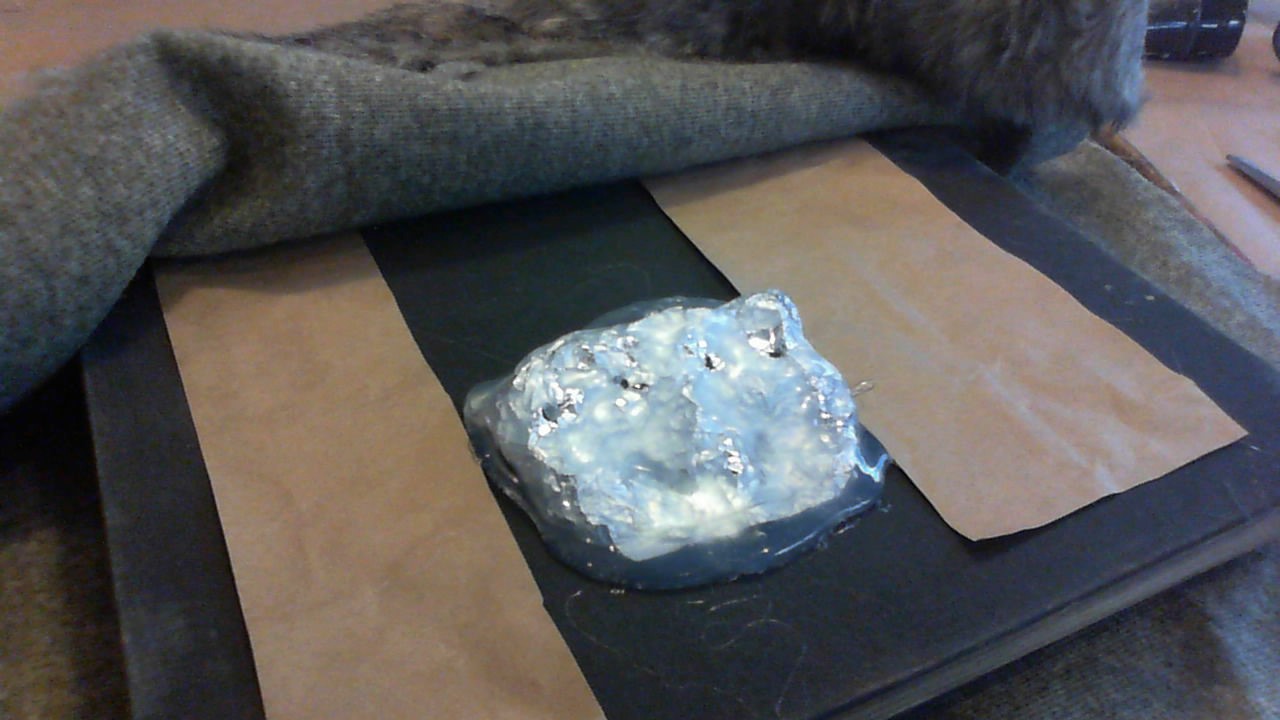 Step 3: Touch up inside the book edge with gold paint and add some aging with red-brown paint.
Step 4: Take the plastic vampire teeth and make all the teeth sharp with the glue gun, sculpting them to be long and pointy. Glue the teeth into the middle of the book on the page edge.
Step 5: Measure and cut the fun fur and glue it onto the entire cover, leaving a two-inch border of fur hanging off the book.
Step 6: Cut the border into a zig-zag pattern, leaving giant pointed triangles as the fringe. Then, put a dab of glue onto the non-fur side and pinch the fringe together for the jagged edges.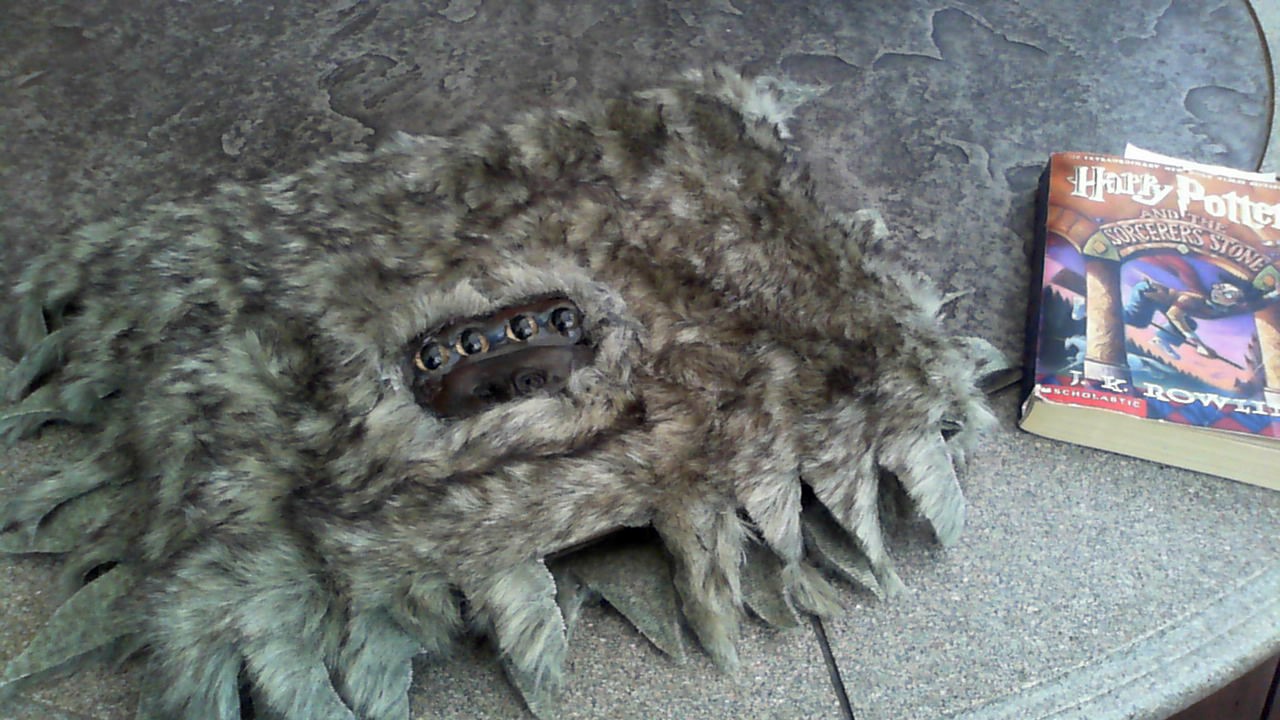 Step 7: Cut the rubber ball for a tongue and place it off to the left-hand side but stuck in between the pages.
Step 8: Paint the tongue pink (if you want), and paint the foil eye-mound brown and the teeth off-white.
That's it – slap on that belt quickly before your book gets a chance to snarl and try and bite you!
*A cage is optional, but we highly recommend it.
This editorial was written and submitted by a reader. The views expressed within it are the sole opinion of the author. To submit your own editorial, please follow our
submission guidelines
.