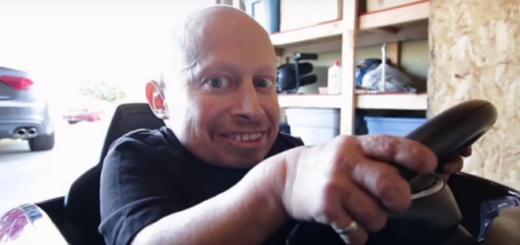 It's a new year, and that means even more Casting News! Read about the latest updates right here!
In this edition of Role Call, we get our first look at a suited Cormac McLaggen, Ralph Fiennes in "SPECTRE", and find out what some of the former "Harry Potter" cast are up to. All that and more in our weekly Casting News series!
This week, we find a handful of Hogwarts professors and wizarding baddies taking the limelight with appearances, screenings, and new trailers! Take a look at what the "Potter" cast has in store for us in our first March Role Call!
In this week's Role Call, Pettigrew is behind bars (finally!), Jason Isaacs dreams of more "Harry Potter", Daniel Radcliffe is set to shoot in Japan, and Professor Trelawney adds to her tea pot collection! Take a look at this week's casting news and find out all the latest on MuggleNet Live! 2015: Expo Patronum!
In this week's Role Call, we find a Kickstarter campaign from one of our MuggleNet Live! Expo Patronum special guests, catch Voldemort getting a college degree, the new Bond film finally gets a title, and we find Father Christmas with a gun?!? All that and more as we check out what our favorite cast members are up to this week!
This week, the Dowager Countess is swept off of her feet by a movie star, Bond may face his youngest villain ever, and Dublin's Olympia Theatre hosts a family reunion – all that and more in MuggleNet's weekly Casting News!
Now that our O.W.L.s are taken and we have a moment to breathe a sigh of relief, let's take a look at what's happening this week for our favorite cast members! We have a few trailers, on-set film stills, a secret film project, and some rumored roles to discuss. Check it out!
In two new interviews, Rupert Grint talks about his new animated film "Postman Pat" and how "Harry Potter" allowed him to pursue projects he's passionate about. Plus, listen to Rupert's song from his new movie and check out his awesome singing voice!