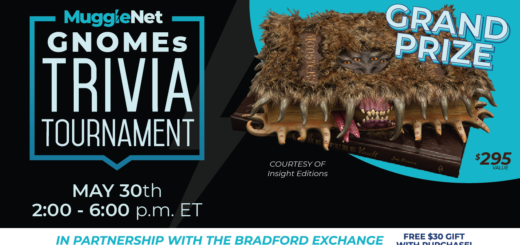 Compete for eternal glory and fabulous prizes in the GNOMEs Trivia Tournament on May 30, sponsored by the Bradford Exchange!
MuggleNet and the US Quidditch Association are adding a VERY special prize to tomorrow's Advent Calendar giveaway prize package. You must play to win!
The 2014 holiday season was certainly one of the most exciting and successful times for us on MuggleNet. Through all of the great announcements with our upcoming convention, MuggleNet Live! 2015: Expo Patronum in London, we held our biggest and baddest MuggleNet Advent calendar giveaway yet. Did you enjoy this year's contest?