J.K. Rowling released new crime book under pseudonym
J.K. Rowling, author of the Harry Potter series and The Casual Vacancy has written a new crime novel, The Cuckoo's Calling. Except this time, there won't be any long months of waiting or midnight release parties that her readers have become accustomed to; the book has been released for nearly three months under the pseudonym Robert Galbraith.
The 450-page book is described as a "classic crime novel." The fact that Galbraith shared the same publisher and editor as Rowling started as the tip-off to the reveal. Prior to news being released, the book had only sold approximately 1500 copies, but received high acclaim from critics and readers.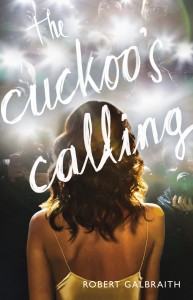 The Telegraph reported that Rowling gave a statement when approached this weekend:
I had hoped to keep this secret a little longer, because being Robert Galbraith has been such a liberating experience. It has been wonderful to publish without hype or expectation and pure pleasure to get feedback under a different name.
Here's the synopsis of the book:
A brilliant debut mystery in a classic vein: Detective Cormoran Strike investigates a supermodel's suicide. After losing his leg to a land mine in Afghanistan, Cormoran Strike is barely scraping by as a private investigator. Strike is down to one client, and creditors are calling. He has also just broken up with his longtime girlfriend and is living in his office.

Then John Bristow walks through his door with an amazing story: His sister, the legendary supermodel Lula Landry, known to her friends as the Cuckoo, famously fell to her death a few months earlier. The police ruled it as a suicide, but John refuses to believe that. The case plunges Strike into the world of multimillionaire beauties, rock-star boyfriends, and desperate designers, and it introduces him to every variety of pleasure, enticement, seduction and delusion known to man.

You may think you know detectives, but you've never met one quite like Strike. you may think you know about the wealthy and famous, but you've never seen them under an investigation like this.
The "About the Author" section says of Robert Galbraith:
After several years with the Royal Military Police, Robert Galbraith was attached to the SIB (Special Investigative Branch), the plain-clothes branch of the RMP. He left the military in 2003 and has been working since then in the civilian security industry. The idea for Cormoran Strike grew directly out of his own experiences and those of his military friends who returned to the civilian world. 'Robert Galbraith' is a pseudonym.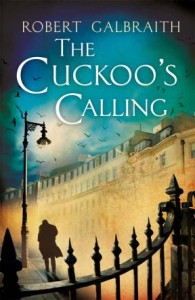 In 2007, there was a rumor that Rowling was writing a crime novel that was denied and said to be a joke.
Before news broke, there were only 20 reviews of the book on Amazon. Interestingly, one recent reviewer on Amazon said:
This book is so well written that I suspect that some years down the road we will hear the author's name is pseudonym of some famous writer.
You can purchase the book from Amazon in hardcover, paperback and Kindle. The book currently ranks #98,424 in Amazon's Best Sellers Rank, but if the author truly is Rowling, we can except that number to skyrocket.