Gallery Nucleus Releases Limited-Edition Fine Art Prints of "Harry Potter" Cover Artwork by Kazu Kibuishi
Gallery Nucleus is proud to announce its handcrafted Harry Potter fine art print series, featuring the official artwork of renowned creator Kazu Kibuishi, straight from the covers of Scholastic's latest paperback editions. The artist was entrusted with the goal of reimagining the window through which readerships old and new are able to discover the world of Harry Potter. Fans of J.K. Rowling's best-selling book series will surely be spellbound by this new collection of limited edition prints, available exclusively at Gallery Nucleus.
Each vibrant print is an official, hand-numbered piece of Harry Potter history, signed by Kibuishi himself. With a limited run of ONLY 500 high-quality giclée prints of each book cover, every package is rolled with natural twine and includes a hand-numbered, artist-signed Certificate of Authenticity – along with a single feather – inside a wax-sealed, owl-adorned envelope.
With a March 20 release, we are certain the owls have been hard at work delivering these packages, which will only be available at Gallery Nucleus. No Muggle will want to miss out on these exclusive limited edition art prints; they are sure to disappear like Harry beneath his Invisibility Cloak.
If you are a fan of the Harry Potter series or the art of Kazu Kibuishi, these are must-have collector items. Once the editions are sold out they will not be reprinted, so get yours while they are still available.
Artist: Kazu Kibuishi
Image height: 21.8″ (55.372 cm)
Image width: 15.45″ (39.243 cm)
Height: 24.0″ (60.96 cm)
Width: 17.5″ (44.45 cm)
Printing method: Giclée
Paper type: Velvet fine art
Features: Limited edition (500), signed and numbered on certificate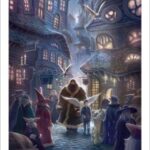 ,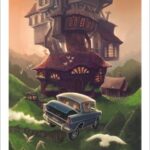 ,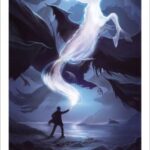 ,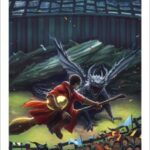 ,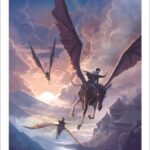 ,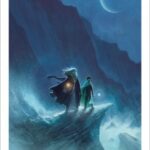 ,