MuggleNet March Madness: Why the Structure of "Prisoner of Azkaban" Was Best
Welcome to MuggleNet March Madness Part 5, where staff members rank the Potter novels from our personal preference of favorite to least favorite. Let's grab our broomsticks and take a journey in my personal ranking with a specific focus on structure. Comment at the bottom with a response to this ranking or talk of new insights about the books in general!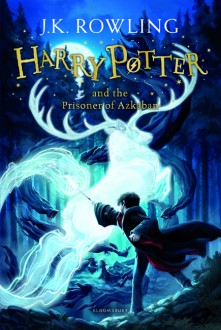 1. Harry Potter and the Prisoner of Azkaban
Harry Potter and the Prisoner of Azkaban. As mentioned in Michael's March Madness piece from last week, the third book in the Harry Potter series is the only one not to follow the typical structure of a confrontation with Voldemort/a battle at the end of the novel. Instead, what unfolds over the course of it is a mystery: Who is Sirius Black? What is the significance of the Marauder's Map? What is Remus Lupin's secret? And how does Snape fit into the Marauders as well? J.K. Rowling weaves in details in this Potter book better than the other ones because of the way this book deviates from Harry's typical journey. There still remains a big reveal of information, that of Sirius being innocent and Pettigrew to blame for the death of Harry's parents, but the concept of fear is also more prevalent in this novel. For the first time we see more darkness than initially illustrated in the wizarding world: Murderers can escape from high-security wizard prisons, said security is dangerous in and of themselves (I would not want to meet a Dementor), the practice of magic delves into more complexity (beyond just taking new classes like Divination and Care of Magical Creatures, there's the Patronus Charm and more), and the encounters between Harry and his peers become not only more pronounced but also indicate a change in the way they interact; they are just stepping into the world of being teenagers, and that in and of itself is an experience drenched in fear.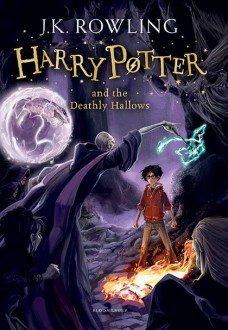 2. Harry Potter and the Deathly Hallows
Harry Potter and the Deathly Hallows. Let's be honest: The final installment of this worldwide phenomenon is a truly spectacular end. And who wasn't waiting on the edge of their seat to see how the final battle would turn out at Hogwarts? The discovery of who lives and who dies—as well as how each death scene is tastefully and effectively written—adds more appreciation. Harry's loss of innocence is truly evident in the *SPOILER* (though if you haven't read the books by now, perhaps you shouldn't be reading this ranking) death of Hedwig at the beginning of the novel. Not only that, but this novel also deviated from the typical Hogwarts plot and plopped Harry, Ron, and Hermione in the middle of an extended camping trip. We reach the height of character depth in this novel. We witness Voldemort's takeover and the effects it has on the wizarding world. We understand how Ron operates, why he leaves, and most importantly, why he comes back. We see the height of Hermione's bravery and loyalty (especially in her torture by Bellatrix Lestrange), what truly makes her a Gryffindor. We also truly connect with Harry and his confusion over which way to turn, what loyalties to hold onto, and ultimately why he listens to his heart, his beautiful, beating heart. Finally, having Harry (and Hermione) visit Godric's Hollow turns into an emotional and also informative experience for the two that leads the way into a beautiful second half of the novel with twists and turns and the ultimate reveal of Severus Snape's loyalties.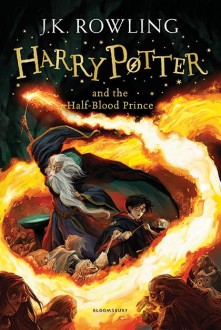 3. Harry Potter and the Half-Blood Prince
Harry Potter and the Half-Blood Prince. Memory. The most important, underrated thing in life. It is only when we see the loss of memory that we begin to understand how impermanent we are. However, in Rowling's sixth novel in the series, we see not only the preservation of memories for wizards but also why it is so important to go back and look at memories: Looking at it one way does not mean it truly happened that way. It reveals the biases individuals can have in their memories, but delving into other people's memories allows Harry and Dumbledore to objectively decipher Voldemort's character and central plan of himself. This piece of magic, that of preserving memories, feels so underrated by many Potter fans at times. In addition, the sixth book adds more depth to Draco Malfoy and his personal struggle in joining what he grew up knowing and observing: His Slytherin ambition doesn't stretch so far as to murder, and this realization really shapes his character as well as pokes holes in the stereotypes of Slytherin House. We also see Dumbledore's biggest act of bravery, though we do not find out the true details until Deathly Hallows, in which he asks Snape to be the one to kill him at the right moment. Despite all the dark stuff, Harry and his friends truly flesh out as teenagers, enduring strains in friendship, Quidditch, and the romance department. Rowling successfully weaves Harry's attraction to Ginny from the beginning of the novel to its very end, like little details like Harry smelling Amortentia in class and recognizing one odor as "something flowery he thought he might have smelled at the Burrow" (one of the biggest hints!). The concept of a love potion, or the creation of infatuation, versus true and pure love takes a front seat in this novel as well. It sets up well for the theme of love to take precedence in Deathly Hallows.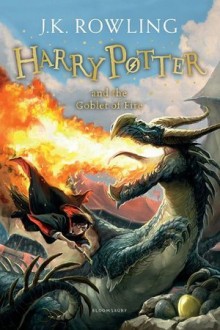 4. Harry Potter and the Goblet of Fire
Harry Potter and the Goblet of Fire. Everyone complains about the absence of Quidditch in this novel, but they forget a little thing called the QUIDDITCH WORLD CUP. We finally see some professional Quidditch players in action, doing cool broomstick moves like the Wronski Feint, and the way Ireland wins but Bulgaria gets the Snitch is an interesting notion a fan might not have thought of before then (I certainly didn't!). This is the start of longer, but more detailed, Potter books. The excitement of the Triwizard Tournament is only amplified by pursuing the mystery of who put Harry's name into the Goblet of Fire, and the big reveal is one not to be expected. Harry and his friends step off from beginning teenager mode in Prisoner of Azkaban into full-blown teenager confusion in Goblet of Fire: Harry and Ron have their first major bro fight and make-up, Hermione and Ron get all tense about the Yule Ball (the funniest and most relatable part being they don't understand why), and of course, the danger and excitement of the three Triwizard tasks. And Voldemort rising again and the imminent threat smacking the world in the face. Talk about drama.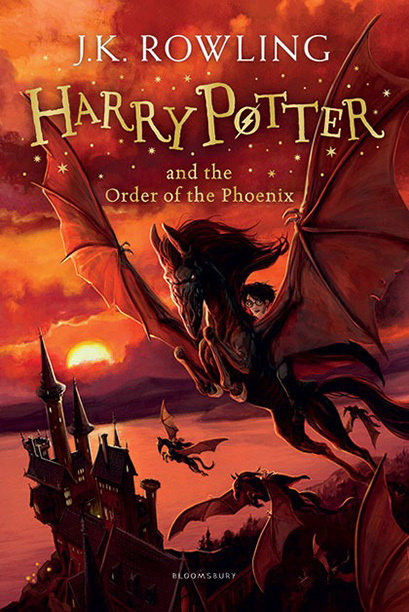 5. Harry Potter and the Order of the Phoenix
Harry Potter and the Order of the Phoenix. Ah. The "angst" novel. Honestly, it's not the angst that ranks it lower than the rest but rather some plotlines J.K. Rowling will never completely wrap up, one being the veil in the Department of Mysteries that Sirius falls through (I guess it's the Department of "Mysteries" for a reason). However, we delve more into the life and days of Harry than ever before, his everyday encounters and his emotions, especially anger, and grief, festering inside of him. The connection between Voldemort and Harry has never been closer, and that adds a unique, odd spin that develops from the simple scar twinge and nightmare of the first few novels to full-blown attempted possession of Harry on Voldemort's part at the end of the fifth book. Love, again, makes a significant appearance as Harry's grief of Sirius drives Voldemort out of him. And of course, the Order of the Phoenix is introduced and sparks the desire for Harry, Hermione, and Ron to start Dumbledore's Army to take down the bureaucratic structure the Ministry puts into place at Hogwarts. And who doesn't love the bonding of the students in DA scenes? J.K. Rowling also creates a character possibly hated more than Voldemort: Dolores Jane Umbridge.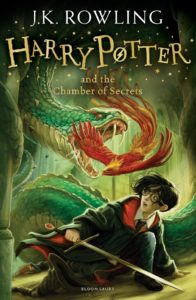 6. Harry Potter and the Chamber of Secrets
Harry Potter and the Chamber of Secrets. Ranking it so low doesn't make Chamber a bad book, just different in comparison to the other ones listed. More details appear in this book about not only the wizarding world and Hogwarts' history but also the mystery of what's being repeated once again. There are mandrakes, there is Ron belching slugs, and there is the Whomping Willow, which seems scary now but serves a really cool purpose in Prisoner of Azkaban and Deathly Hallows. Dobby is cute and adorable and introduced here, as well as the Ministry's ever-growing presence, what with Harry's first disciplinary warning of using magic outside of Hogwarts (thanks, Dobby) and Cornelius Fudge's first appearance to take Hagrid to Azkaban, though we do not yet know the implications of what this prison holds. In the end, Harry pulls out Gryffindor's Sword from the Sorting Hat to defeat the Basilisk, uses its fang to defeat Tom Riddle and his diary (the first Horcrux! Though we do not learn this until later), and a grimy old sock frees Dobby. There's plenty to be excited—and Petrified—about here.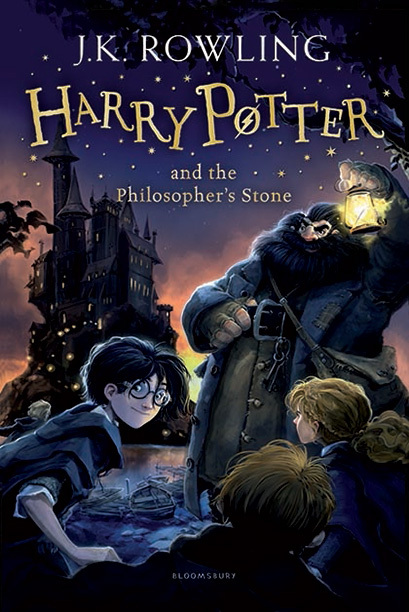 7. Harry Potter and the Philosopher's/Sorcerer's Stone
Harry Potter and the Philosopher's/Sorcerer's Stone. BEING LAST DOES NOT MEAN THE FIRST BOOK IS HORRIBLE. The first book is great and outstanding because it pulls us into Harry's world even before he discovers he's a wizard and goes off to Hogwarts. We feel for this poor boy who has lost his parents and is left with his awful relatives. We are excited to see him go off to Hogwarts and immerse in this beautiful new world that has some holes peeking through it, but nothing Harry, Ron, and Hermione can't handle. After all, what's taking down a mountain troll compared to all those obstacles they go through for the Stone and Harry's second meeting with Voldemort? These kids are smart and fun to read about. This book is the introduction for all that is to come, every detail to emerge, every plot point to surface, and having it as part of a whole makes it even more special. It's not No. 7 because it's the worst – it's No. 7 because it was the beginning of something greater than J.K. Rowling could have ever imagined.