Top Ten Tips for the Perfect "Potter" Party
A few weeks ago we were excited to announce that MuggleNet was hosting a very special Potter party at the Young Adult Literature Conference (YALC), which takes place this July as part of the London Comic Con. The party will take place on the Friday night, July 17, at 6:30 p.m.
While we're gearing up in anticipation of the party and getting our House colors ready, here are our top ten ideas for hosting the perfect Potter party.
1. First things first – if you're planning on hosting a Potter party, then you need to invite your guests. If you're looking to be creative, then you might do this with a homemade Hogwarts letter – or perhaps a red Howler. There are plenty of great examples of invitations in our wedding section.
2. Show your House pride. Whichever House you're a proud supporter of, then make sure you get out your House colors. This can be easily done – simply by wearing the relevant House colors or by wearing your House badges, ties, and Quidditch sweaters.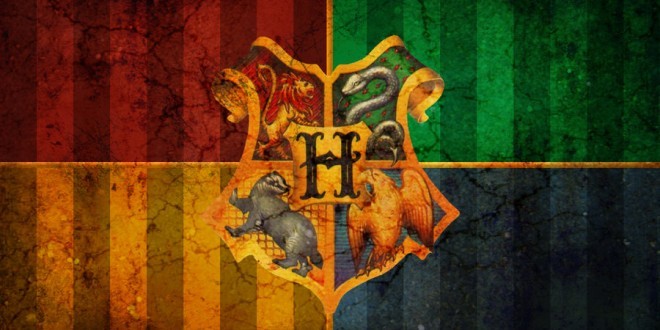 3. Now, a party isn't complete without some music. If you can't have the Weird Sisters, then how about some wizard rock – or the film soundtracks should do the trick nicely and get you in the mood.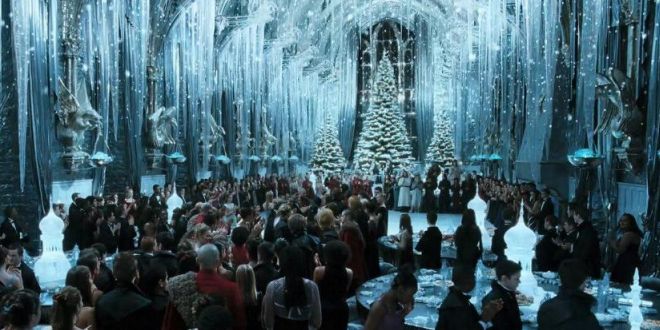 4. Food is, of course (as we know from those magnificent welcome feasts at Hogwarts, Nearly Headless Nick's death day party, and other notable feasts, including the Yule Ball), very important to a successful party. Plenty of Muggle foods can substitute wizarding food – or if you're feeling inspired, why not make your own? From delicious pumpkin cakes and treacle tart…
5. … to thirst quenching drinks such as butterbeer and pumpkin juice – we've got you covered in our recipe section, where there are plenty of great ideas to get you started.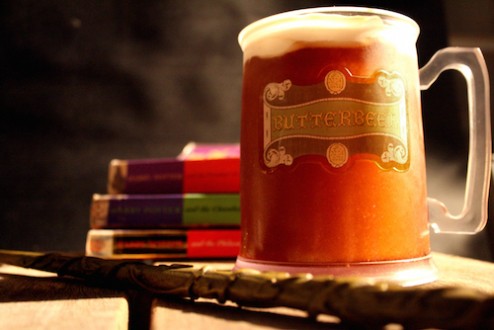 Or you might be inspired to create a magical cake, like the one below.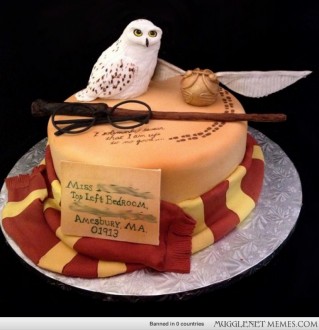 6. Of course, you may want to dress up in character and cosplay, and you can do that whether you're hosting a party yourself or attending one. Keep things simple and make a Luna-inspired cork necklace or become a Death Eater with these tutorials.
7. Make sure you decorate your venue to make it even more magical. Your decorations don't have to be complex. Perhaps deck out your venue in your House colors or represent all four Houses with crests. Or create your own Great Hall or Diagon Alley. What about your own Quidditch World Cup or Three Broomsticks?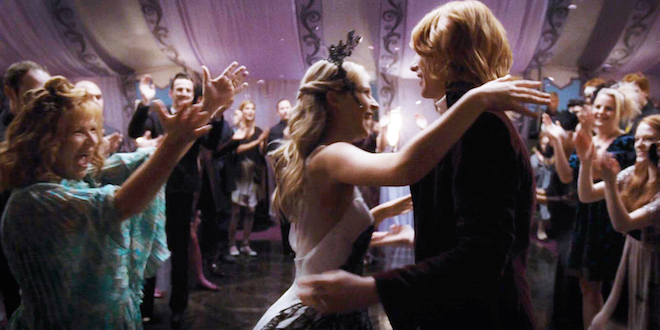 8. Props will help you feel more involved as well – make your own wands or dress up an old hat as the Sorting Hat. You can easily find cheap goblets and golden plastic plates to look like platters to create a feast feeling – or use toy money to act as currency. Or make sure that you have a pair of Harry Potter glasses lying around for your guests to try on.
9. Once your guests arrive, then you'll need to entertain them. After they've enjoyed the food, then why not treat them to a quiz? There are plenty of Potter tests online, ranging from easy to difficult – and if you really want to challenge your guests then why not challenge them to MuggleNet's very own GNOMEs?
10. If you want something a little more varied, then why not put a twist on more traditional Muggle party games. How about Pin the Nose on You-Know-Who? Or Hunt the Horcrux?
Phew! That's it for our top ten tips to host a perfect Potter party.  We hope this gives you some ideas toward hosting your own Potter party – or even just attending one.
Of course, don't forget that if you're looking to attend a Potter party this summer, then join MuggleNet at YALC on Friday, July 17. We'll see you there!