Publishers Launch #UnveilVoldemort Campaign
UPDATE: After just two days, the Potter community has done it! The #UnveilVoldemort campaign has succeeded and Scholastic & Bloomsbury have revealed Jim Kay's vision of the Dark Lord! Check it out below: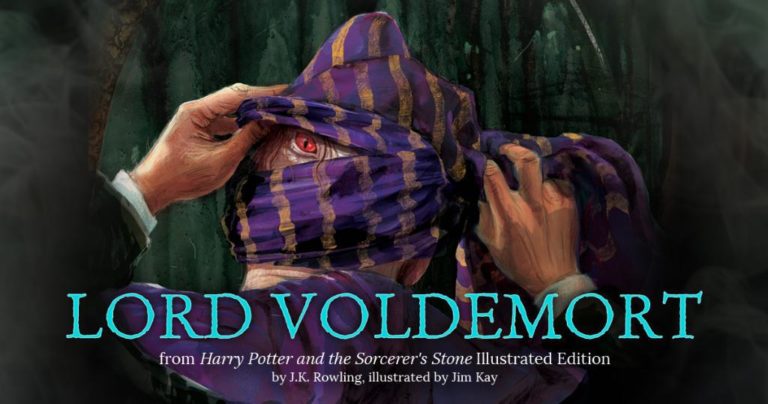 We're just three weeks away from the release of the highly anticipated illustrated edition of Harry Potter and the Sorcerer's Stone, and while it's hard to wait that long to see the rest of Jim Kay's gorgeous illustrations, our friends at Scholastic and Bloomsbury are helping us out by revealing another character today – none other than the Dark Lord himself!
The publishers began their campaign bright and early this morning by launching the hashtag #UnveilVoldemort:
#HarryPotterIllustrated edition is out soon. We'll begin revealing #JimKay's Voldemort @ 11am, but we need your help! pic.twitter.com/kpIlCfQxYc

— Scholastic (@Scholastic) September 15, 2015
The #HarryPotterIllustrated Edition is out October 6th. Very soon we'll begin revealing #JimKay's Voldemort, but we'll need your help …

— Bloomsbury Kids UK (@KidsBloomsbury) September 15, 2015
At 11:00 a.m., a link to a whole website was released!
Come face-to-face w/ the Dark Lord. Tweet #UnveilVoldemort to help reveal #JimKay's NEW image! http://t.co/XuNTLCz0FU pic.twitter.com/jwp3Y810QI

— Scholastic (@Scholastic) September 15, 2015
Scholastic and Bloomsbury are going to share Voldemort with us in five stages, the image gradually revealed as the hashtag #UnveilVoldemort gains traction on Twitter. The sooner we all share – the sooner Voldemort is revealed! So what are you waiting for? Get tweeting!