When Rupert Grint Was Ron in 1960s Clothing
I always thought Rupert Grint had a unique look that was some sort of a throwback. I finally placed what kind of throwback look it is: a 1960s band manager. In Grint's new comedy, Moonwalkers, he plays a band manager, Johnny, who gets roped into assisting a CIA agent (Fantastic Beasts actor Ron Perlman) in the filming of a fake moon landing in case the shuttle carrying Neil Armstrong never touches down on extra terrestrial soil.
Moonwalkers is an entertaining and well-cast film, but the script lacks the amount of humor one would expect in a comedy. Although I wasn't in stitches during the film, Grint had several moments of perfect comedic timing, proving once again that he doesn't need to be in a high-budget production to show off his acting skills.
The costuming in this film is so noticeably vibrant and Grint looked so much like a ginger Beatle that I wanted to compile a list of his best '60s styles.
Psychedelic polka dots paired with a lovely, royal blue jacket.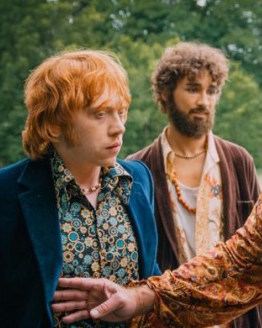 Grandma's wallpaper wrapped up in a dusty, gray suit.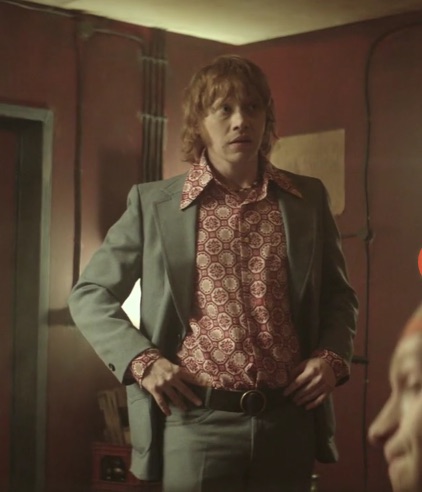 I like to call this one "Ferns and Flowers at First Frost," or FFFF for short.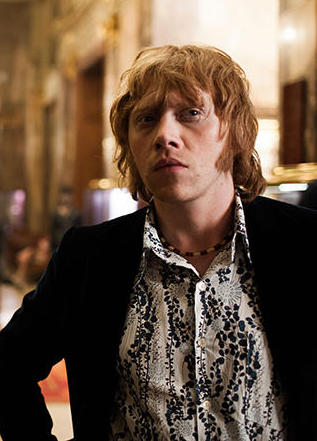 Then there's this dapper selection…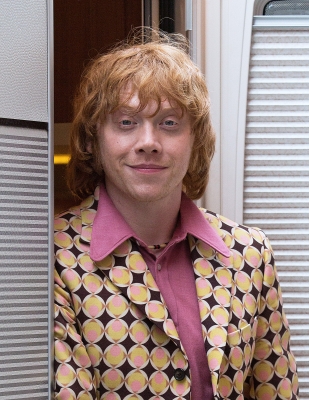 All in all, it appears that he has transitioned away from "dodgy collars" and gone for more of a paisley and bold patterns type of style.
Moonwalkers is set to be released in the US on January 15, 2016. The film, along with extra content, including cast interviews and deleted scenes, will be available on the streaming website We Are Colony on the same date.