Behind the Name: Space Part 2
There is deliberacy in everything that J.K. Rowling does with her writing. Previously, I began looking into character names with astrological origins. Here is the second part of the list that I developed.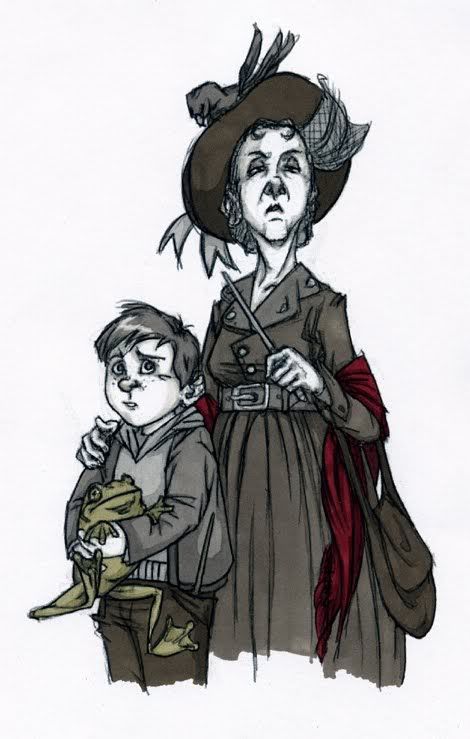 Augusta Longbottom
This is the name that Rowling gave to Neville's stern but loving grandmother. This is also the name of a main-belt asteroid, asteroid 254 Augusta. Augusta was the first member of this asteroid belt, and the surrounding asteroids created a family named after its originator. It is only fitting that the matriarch of the Longbottom family is named after the founding asteroid of this belt.
Luna Lovegood
Here is a character that is as spacey as her name, and that's why we love her. Luna's name is taken from the root of the word "lunar," relating to the moon. This was also the name of three different space crafts. The Luna1 was launched in 1959 toward the moon, and it was the first spacecraft to leave earth's gravity. The Luna2 launched in the same year and became the first space probe to hit the moon after its crash landing. Finally, there was the Luna3 that took the first photos of the far side of the moon. It's fitting that these spacecraft made scientific breakthroughs, and Luna was a character that broke societal standards about the desire to fit in and is a role model to people everywhere.
Merope Gaunt
Lord Voldemort's mother has an astrological connection as well. Merope is not only a star but the name of a nebula as well. Located in the constellation Taurus, Merope belongs in the Pleiades star cluster. Due to the fact that it is a variable star, the brightness of the star seems to twinkle. The star is the center of the Merope Nebula.
Remus Lupin
One of our favorite professors was gifted an astrological name as well. Lupin is derived from the Turkish constellation Lupus. Lupus translates to "wolf" from Latin. His first name is the name of the moon closest to the asteroid 87 Sylvia. The moon was named Remus after one of the twins in Roman mythology that were raised by wolves.
This is only beginning to scratch the surface of the meaning behind the character names that Rowling chose. I definitely see another "Behind the Name" series in the future.