Finding "Fantastic Beasts" at SDCC: Seven Things We Learned
Newt may tell us not to panic, but we're more excited than a Niffler with a stolen purse!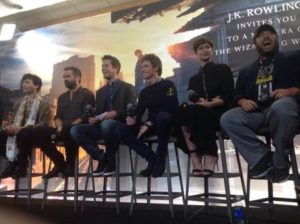 Today at San Diego Comic-Con, a special Fantastic Beasts panel was held with David Yates, David Heyman, Eddie Redmayne, Katherine Waterston, Ezra Miller, Colin Farrell, Dan Fogler, and Alison Sudol in San Diego as well as fans at the Warner Bros. Studio Tour in London, where a special exhibit of costumes from the new film were on display.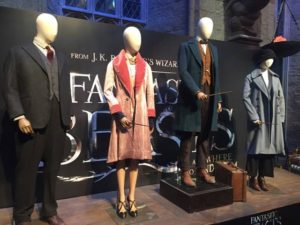 A lot happened during the panel, which was broadcast live on Facebook, but here are some of the most exciting things we learned:
1.The Bowtruckle's name is Picket – and he is the beast Eddie Redmayne (Newt Scamander) wants the most! Dan Fogler (Jacob) said he would like a Demiguise, a chimp-like creature known for the use of its hairs in invisibility cloaks, while Ezra Miller (Credence) said he wants a Niffler because he likes platypuses!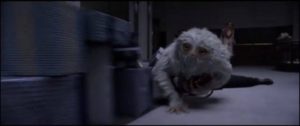 2. Eddie's first time picking up a wand was during his screen test. He admits that when he chose his wand, he had "complete stage fright" and wasn't sure what to do with it! To help him practice, he studied Dan, Rupert, and Emma's wandwork in the Potter films. Alison Sudol admitted that she carried her wand around at home, saying that it made her feel powerful and that she kept it in her hair!
3.Eddie Redmayne was Sorted into Hufflepuff on Pottermore and says, "It was the most exciting moment of my life!" He says Newt's Hufflepuff side comes from his heart and dedication to his creatures.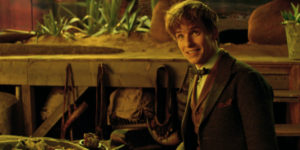 4. One of the new creatures in the trailer is called a Burtlap, a "hairless rabbit-like creature with an amoeba stuck to its back," and the creature hurts Jacob.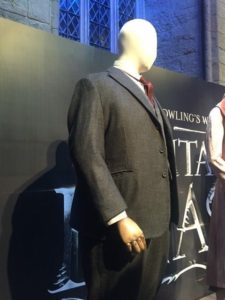 5.Percival Graves is the Head of Magical Security at MACUSA, according to Colin Farrell. He says his job is a bit like a federal agent, trying to protect the safety of wizards.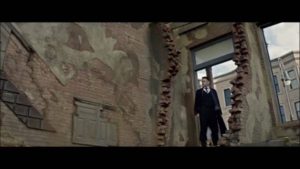 6. David Heyman admits that having Fantastic Beasts start as a film is "liberating," since fans won't be disappointed from any omitted material from a book, while David Yates says he hopes there will be a pleasure that accompanies the discovery of this new story in the theater.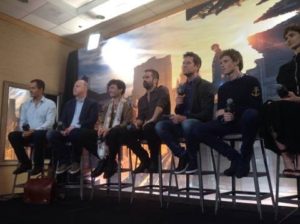 7. A brand new trailer!
And what a trailer it is, with a plethora of new scenes, creatures, information, and excitement! Highlights include a description of what seems to be Newt's worst escaped creature as an unidentified man explains to Graves that he saw something – "like a ghost" – destroy a building and then dive underground; a house-elf at work; and our first real dialogue from Queenie, Tina's sister. Newt also declares that his creatures are surrounded by the most dangerous creatures on the planet – humans. We also get shots of what seems like goblins in a speakeasy; MACUSA President Serephina Piquery declaring that an uncontained situation could mean war; some witty, wonderful dialogue from Jacob and Newt; a Newt and Tina embrace; plenty of magic in the streets; and Newt, wand out, trying to reassure No-Maj police officers. But perhaps the line most viewers will identify most with is Jacob's final line of the trailer: "I want to be a wizard."
Us too, Jacob, us too.
What do you think of the new trailer? Do you have a theory on what the dangerous escaped creature is? Let us know in the comments, and be sure to watch for the next episode of SpeakBeasty for all your Fantastic Beasts podcast needs!