New "Fantastic Beasts" Artwork Released at Comic-Con!
We're sure that you're all really excited to hear what the Fantastic Beasts and Where to Find Them panel has to say about the upcoming film tomorrow, July 23, at this year's San Diego Comic-Con. But while we're waiting for the panel – and looking out for any Fantastic Beasts news that might come out of the convention – some brand new artwork for the film has been released.
The poster features a full profile of Newt Scamander (Eddie Redmayne) looking back at the camera, as well as the faces of many of the other characters, including Queenie (Alison Sudol), Tina (Katherine Waterston), Jacob (Dan Fogler), and Graves (Colin Farrell). The artwork, which is designed by MinaLima, has a strong 1920s influence and features the MACUSA logo, as you can see below.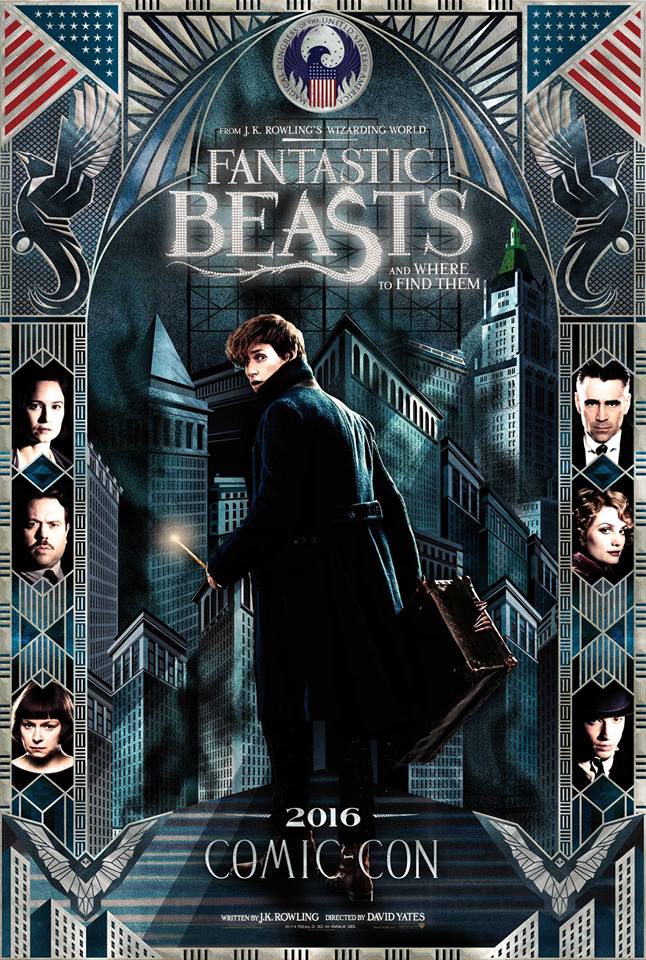 The Fantastic Beasts and Where to Find Them cast Comic-Con panel will take place tomorrow, Saturday, July 23. There will also be a fan panel, called Fantastic Fans and Where to Find Them. Find out more here and make sure to catch both panels if you're at Comic-Con this year!
Plus, don't forget that brand new Fantastic Beasts Funko POP! figures have been released at Comic-Con. Find out more here and here.
What do you think of the new artwork? Let us know in the comments!