Here Are Six of the Most Important Creatures from "Fantastic Beasts"
With Fantastic Beasts and Where to Find Them soon upon us, now seems like the perfect time for us to get more familiar with six of the magical creatures we will be introduced to in the film!
Creature 1: Firstly, we have the Niffler. We got our first glimpse of this creature in the teaser trailer. What's going through the mind of a Niffler, you may ask?
Look! Something shiny!
This mischievous critter looks like a cross between a mole and a duck-billed platypus, and it just so happens to love anything that glitters. The Niffler will rummage through your jewelry and coins with burrowing and destructive ferocity. It keeps treasures in the handy pouch on its belly, which – like Hermione's beaded handbag – holds far more than seems possible. Fantastic Beasts visual effects supervisor Christian Manz reveals the inspiration behind the creature:
We saw some great footage of a honey badger raiding somebody's house with a completely insatiable desire to find food, and nothing would get in its way.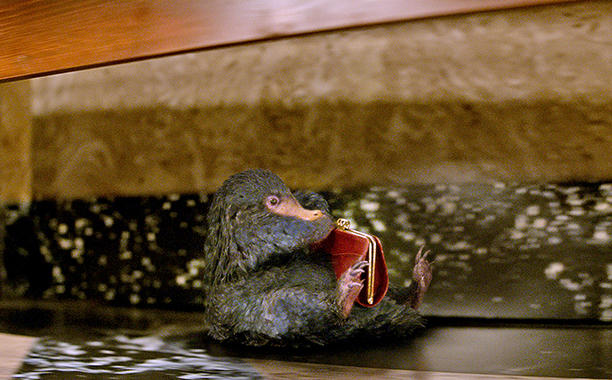 Creature 2: Next up, we have the Bowtruckle. This sprig-like creature can be difficult to spot in a natural environment, and we are told that Mr Newt Scamander is currently in possession of at least four of these guys.
The Bowtruckle eats only insects and is a sweet and intensely shy creature, but extremely loyal, and it can be very handy to have around when there are locks to pick.
The Bowtruckle was also the trickiest creature for the Fantastic Beasts design team to crack, with 200 versions sketched until they decided on the final rendering. Eddie Redmayne, who is playing Newt, has said that a Bowtruckle named Pickett is his favorite creature in the film. He said,
Pickett has attachment issues, so Newt knows he shouldn't have favorites, but like he loves Pickett to sit in his top pocket. I felt for him quite badly.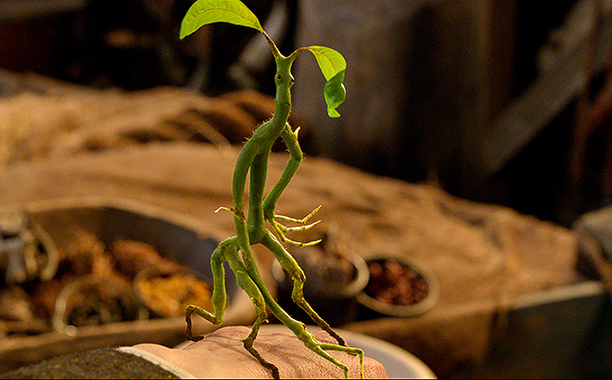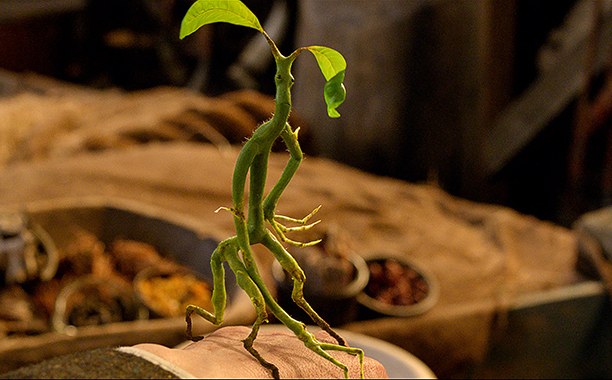 Creature 3: It's a bird! It's a plane! It's a…… Thunderbird?! We came across this flying creature in the first full-length trailer, and we're already in love with it because it reminds us of everyone's favorite hippogriff, Buckbeak.
The Thunderbird is a large, regal avian creature native to the arid climate of Arizona. Its head is similar to that of an eagle or in the wizarding world, a [h]ippogriff. Its multiple powerful wings shimmer with cloud-and sun-like patterns and their flapping can create storms.
These creatures can also sense danger. After rescuing a Thunderbird from traffickers in Egypt, Newt named him Frank and promised to return him to his natural habitat in Arizona. As well as all of this, the Thunderbird is also the sigil of one of the American wizarding school Ilvermorny's student Houses.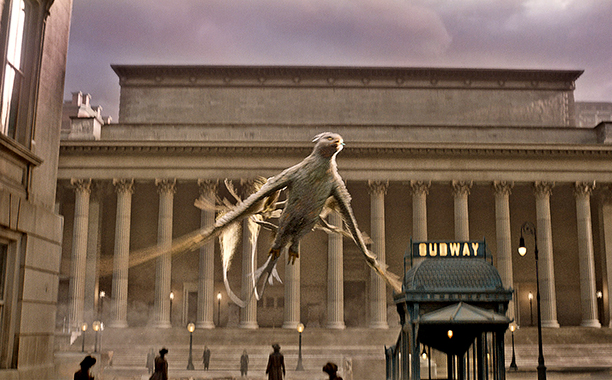 Creature 4: The Swooping Evil (nice name, huh?) looks like a cross between a reptile and an extremely large butterfly. When at rest, the Swooping Evil lives in a green spiny cocoon. But when it spreads its colorful, spiked wings, it is alarmingly beautiful. It can be dangerous since it capable of sucking out brains (yikes!), but conversely, if properly diluted, its venom can be quite useful in erasing bad memories.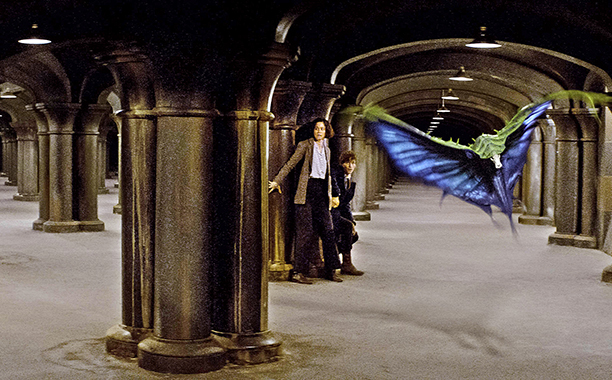 Creature 5: The penultimate creature on this list is known as the Demiguise. This is a primate-like creature that resembles a silver-haired orangutan with large, doleful black eyes.
It has the remarkable ability to become invisible at will and has precognitive sight, so the only way to catch it is to do something completely unpredictable. The Demiguise is fundamentally a peaceful beast, but it will give a rather nasty nip when provoked or feels threatened.
Unfortunately for the Demiguise, its long, silky, silvery hair can be spun into Invisibility Cloaks, making its pelt highly valuable.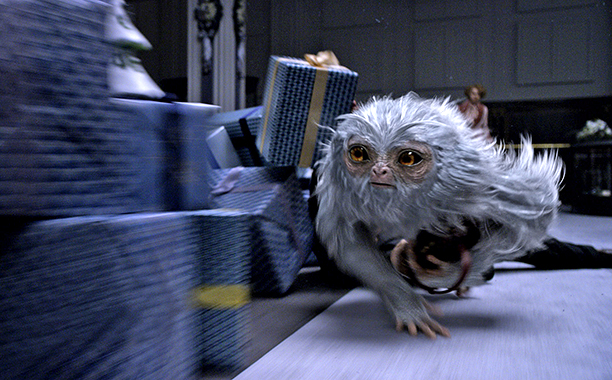 Creature 6: Finally, we come to the Occamy. The picture below is our first semi-clear look at a very key creature who has remained almost entirely obscured until now.
The Occamy is a plumed, two-legged, winged creature with a serpentine body, making it look like a cross between a dragon and a bird. It is hatched from eggs, the shells of which are made of the purest silver and worth a fortune.
The Occamy is native to the Far East and India, and the size of its habitat matters a great deal since the Occamy is choranaptyxic – meaning it will grow or shrink to fit available space.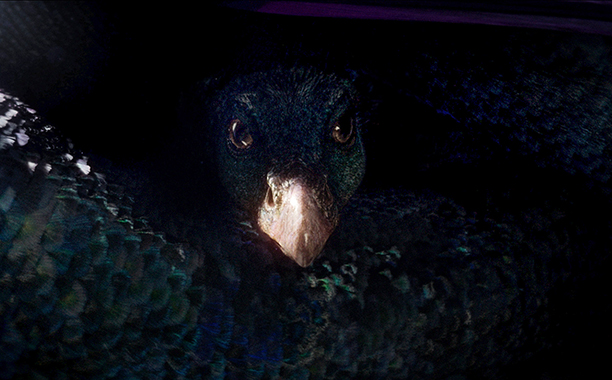 We are certainly eagerly looking forward to finding out more about all six of these creatures when Fantastic Beasts and Where to Find Them hits theaters on November 18. Which of these creatures do you like the look of? Do you have a favorite yet?! Let us know your thoughts!