Giveaway: Funko Pop! Newt Scamander!
We hope you have MuggleNet's new Fantastic Beasts podcast scheduled on your to-do list because this week, SpeakBeasty and MuggleNet are teaming up to giveaway a Funko Pop! figure of Newt Scamander!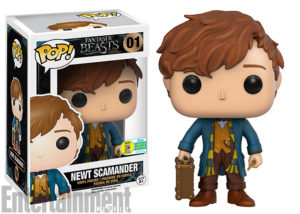 There are a number of ways you can enter to win the charming Newt for your very own, with extra entries given to those who listen to Episode 20 of SpeakBeasty and can decipher our special code!
Our giveaway is open worldwide, so get those entries in using Rafflecopter below: