Watch the Trailer for "LEGO Dimensions" Harry Potter Adventure World!
Only a couple weeks to go until the Harry Potter expansion for LEGO Dimensions becomes available, and now a new trailer gives us a first look at the game. Included are scenes from Hogwarts, the Chamber of Secrets, Hogsmeade, and Weasleys' Wizard Wheezes.
The expansion is available with the Harry Potter Team Pack, seen below, and adds six levels of history. Players can also compete in the Adventure World Battle Arenas, where up to four players can battle in split screen.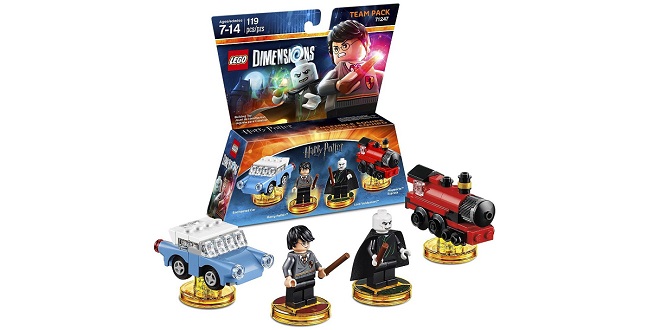 The Harry Potter expansion for LEGO Dimensions will be released September 27 for Xbox One, Xbox 360, PlayStation 4, PlayStation 3, and Nintendo Wii U.
Meanwhile, additional LEGO Dimensions packs based on Fantastic Beasts and Where to Find Them will go on sale on November 18.