Pottermore and Pop Chart Lab Team Up for New "Harry Potter" Print
The Brooklyn-based design company Pop Chart Lab has teamed up with Pottermore to create its very first Harry Potter print, titled "Magical Objects of the Wizarding World."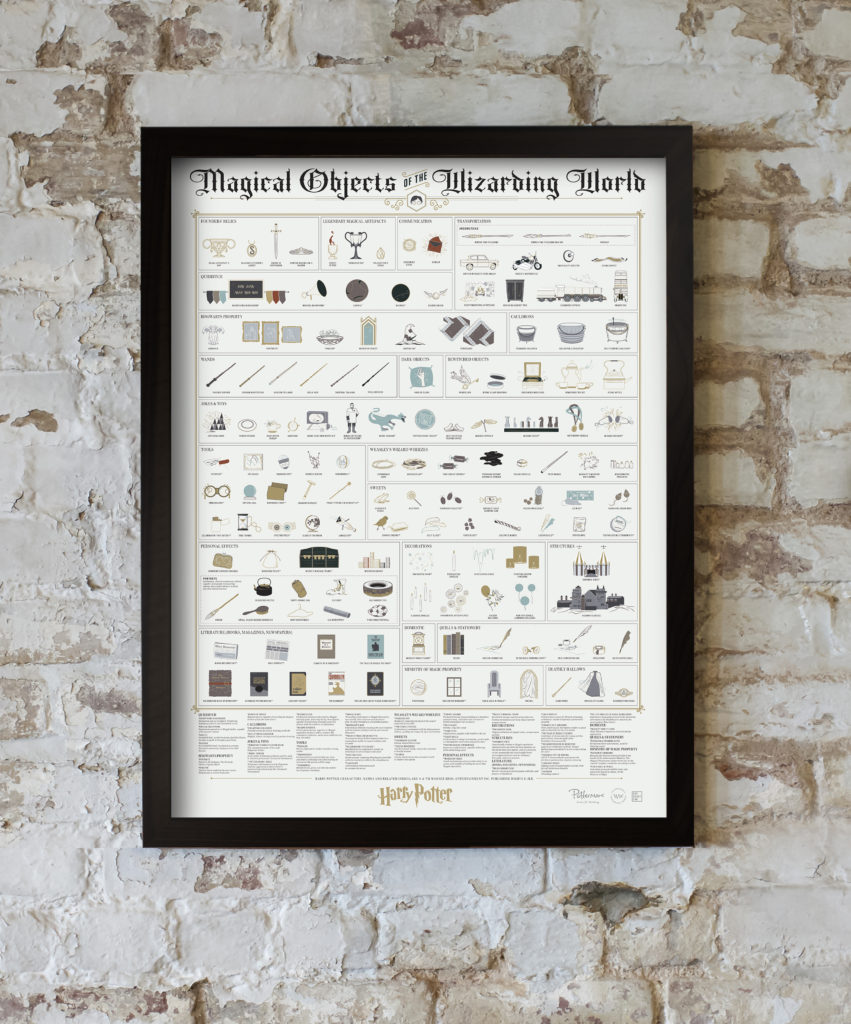 When Pottermore approached us to create a print together, we couldn't say no! And so, combining our art wizardry with their cadre of canon-checkers, we co-conjured this magical tour of arcane artefacts! From the legendary Sword of Gryffindor to the very practical self-stirring cauldron, this examination of the enchanted explores all manner of bewitched baubles. Featuring studiously drawn illustrations and detailed annotations, this wand-erful guide is sure to be an engrossing education for magicians and muggles alike.
As you can see, the print details the weird and wonderful magical objects of Potter mythology, both important and incidental. The print is currently available to pre-order now, with shipping beginning on Thursday, September 22.
For more details, head over to the Pop Chart Lab website here, and until tomorrow (9/14) at midnight ET, get an extra 15% off this print by using code SAVE-NCLAW15 at the checkout!