Do the "Fantastic Beasts" Cast's Favorite "Harry Potter" Characters Relate to the Characters They Play?
Four of the main cast members of Fantastic Beasts and Where to Find Them recently got together and discussed which Harry Potter characters they most relate to. Let's see how their chosen character compares to the roles they play.
Eddie Redmayne, who plays the role of Magizoologist and British Ministry of Magic employee Newt Scamander, said he enjoys Ronald Weasley. Redmayne points out, the facial expressions are what he most admires. We all know the brilliant faces Ron makes whenever he sees spiders, receives a Howler from Molly Weasley, and much more.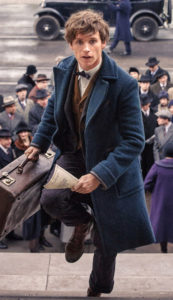 I'd say Newt has more in common with the lovable half-giant Hagrid. Both have obsessions and careers pertaining to magical creatures. The two were also expelled from Hogwarts, due to the endangerment of another student through their use of these creatures. However, unlike many of our beloved Harry Potter characters, Newt does not mind spending time alone –  he rather enjoys it.
Jacob Kowalski, played by Dan Folger, also states he connects with Ron. Folger jokingly says, "I eat when I'm nervous." For many of you Harry Potter lovers, it is clear that Ron loves to eat. Although Kowalski is a No-Maj ( the American term for "Muggle") and aspiring baker, I believe he bears similarities to Ron, aside from his love of sugary snacks.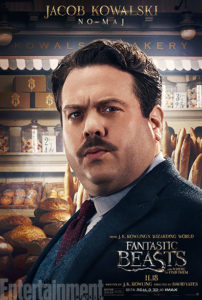 Harry introduced Ron to adventures and trouble seeking that he had not been much involved in before. Not including the innocuous shenanigans Ron's twin brothers, Fred and George, cause. This can be compared to Jacob and Newt's friendship since Newt also opens Jacob up to a world he had never experienced. Like Ron, Jacob is extremely loyal to the people who surround him. This can be illustrated through Ron's bond with Harry. Even when Ron felt insecure due to the amount of attention Harry had always received, Ron remained by his side.
Katherine Waterston, who plays Porpentina (Tina) Goldstein (Newt's love interest), says she can be compared most to Hermione Granger, stating, "I guess probably just because she's a nerdy weirdo and so was I." Tina is a dedicated and ambitious  Magical Congress of the United States of America (MACUSA)employee. Unfortunately, Tina works in a position that is well below her qualifications. I guess that's what happens when you stand up for what's right. Sound familiar? Yes, it may be clear to say that Tina does relate to the brainy and bold Hermione Granger.
Tina is held to a lower standard, just as Hermione was looked down on because of her Muggle blood. Tina is said to be very soulful, having a lot of strength, courage, and heart, which resembles Hermione a great deal. However, Tina is also very grounded, which is a tad unlike Hermione since she feels the need to voice her intelligence. Although Tina and Hermione seem to have many similarities professionally, they may not have similar personalities.
Queenie Goldstein, Tina's sister, is played byAlison Sudol, who identifies with Harry because she "loves the idea of suddenly finding out that you have magic powers, sort of later in life," she laughs. Queenie can be seen as a free spirit and has a worthy skill of Legilimency. Due to this ability to look deep into someone's story, Queenie often takes on more than she can handle. This is similar to Harry, who lets his bravery carry him into situations he could not face alone.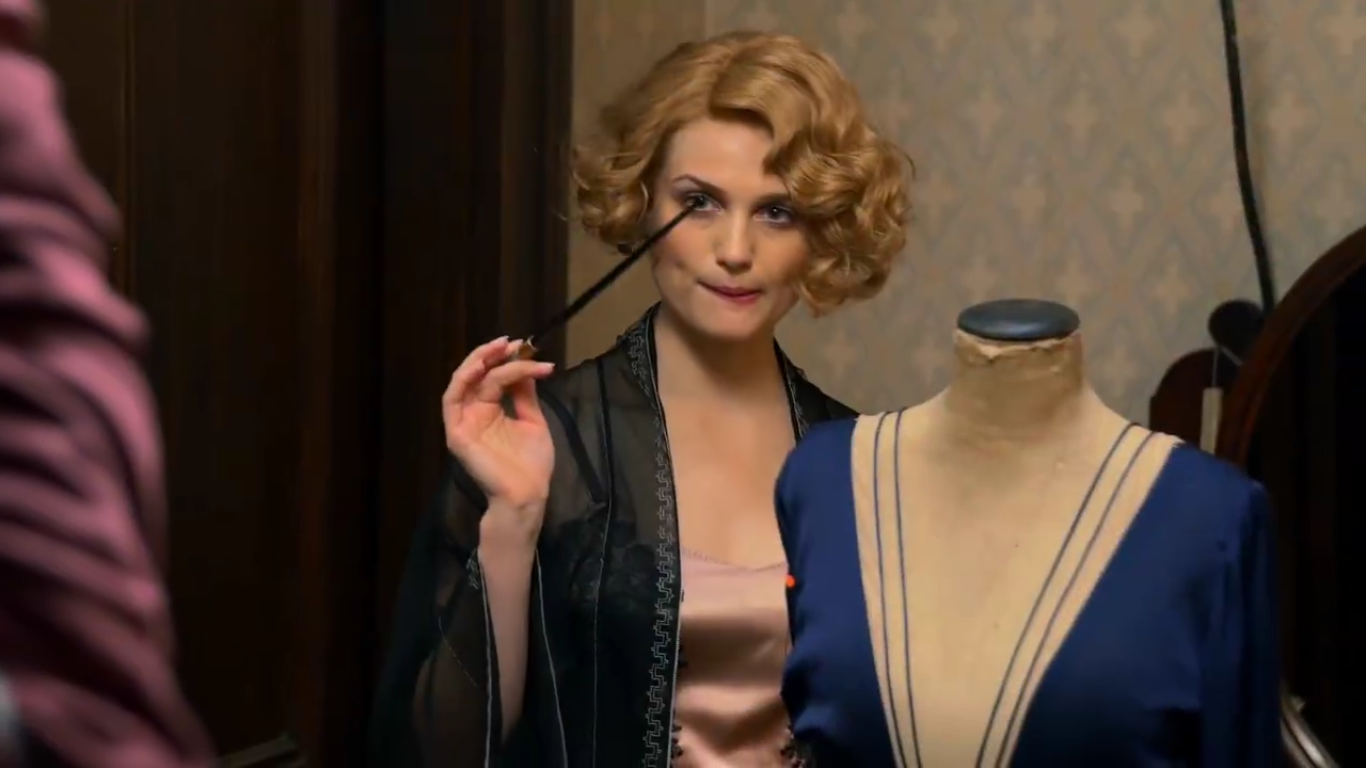 Like Harry, the Goldstein sisters lost their parents when they were fairly young. Both characters may have lost their parents at different times in their adolescence, but the loss of not just one but both parents at a young age leaves an emotional scar to last a lifetime.
Overall, it seems that most of the attributes of the Fantastic Beasts characters align with the actors' favorite Harry Potter characters. The free-spirited Queenie relates to the adventurous and outgoing Harry. Smart and serious Tina identifies with Hermione. Jacob and Ron both have a great loyalty to their friends and sugary snacks. Lastly, there does not seem to be many similarities between Ron and Newt, but Hagrid and Newt share a lot in common.
There are lots of similarities between the characters of Fantastic Beasts and Harry Potter. I can't wait to see how the similarities unfold, as well as the vast differences are portrayed.