New Teaser Poster for "Beauty and the Beast" Released
Last week, we were given our first glimpse at Emma Watson's upcoming film, Beauty and the Beast. In the new pictures, we were able to see Emma alongside the Beast (Dan Stevens) and in that iconic ballgown. Today, a brand new teaser poster has been released, revealed by Emma this evening on her Twitter account, along with the following message:
So happy to show all of you the new teaser poster for Beauty and the Beast! I hope you like it. Love Emma x
Check it out in full below.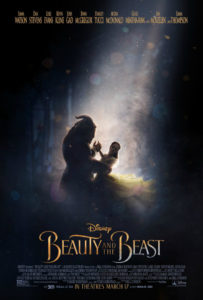 The poster gives us a tantalizing look at what to expect, and we can't wait to see more! It looks like the film is going to be magical. You can read more about the upcoming film here.
What do you think about the new poster? Are you excited for the film? Let us know in the comments!