"Fantastic Beasts and Where to Find Them" Japanese Voice Actors Confirmed!
Any Japanese Harry Potter fans out there will be pleased to know that we finally have a list of names that are set to dub Fantastic Beasts and Where to Find Them!
Eiga (translated by Crunchyroll) made the announcement that Mamoru Miyano, one of the most respected anime voice actors of today, will be voicing none other than Newt Scamander (portrayed by Eddie Redmayne). Fans of Miyano may recognize him from his work as Light Yagami in Death Note, Rin Matsuoka in Free!, or Gakushu Asano in Assassination Classroom, and he even did some voice work as Percy Weasley in the Potter movies!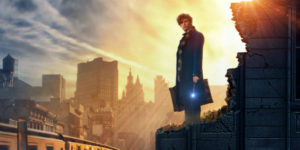 Epic Stream also reports that other voice actors confirmed for Fantastic Beasts include Shizuka Itō as Porpentina Goldstein, Aya Endō as Queenie Goldstein, Yasuhiro Mamiya as Jacob Kowalski, and Kenjiro Tsuda as Percival Graves.
While there are no teasers yet of the voice actors working their magic, there is a subtitled version of the official trailer that you can watch below, which is perhaps even more exciting now that a voice can be paired with the characters!
Fantastic Beasts is due to be released in Japan on November 23 and will be screened in both English and Japanese.
Are any of you excited to see these voice actors in Fantastic Beasts? Let us know what you think in the comments below!