"Cursed Child" Is Officially Amazon's Bestselling Book of 2016!
Love it or hate it (or even if you're still undecided about it), you can't deny that Harry Potter and the Cursed Child has had plenty of success following its release on July 31. And the good news keeps coming – the script is officially Amazon's bestselling book of 2016!
Entertainment Weekly reports that, in addition to being the year's top seller, the book was also the bestselling Kids and Teens book of 2016, the Most Gifted book of 2016, and the Most Wished For book of 2016.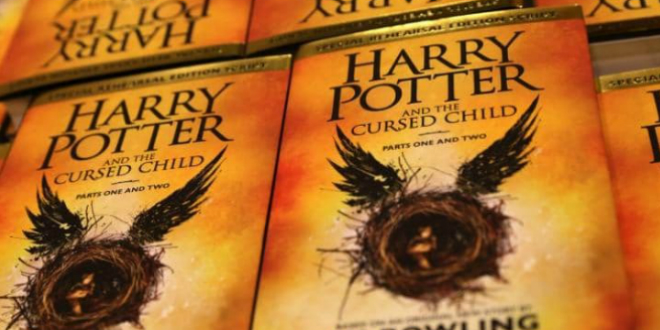 In a statement, Amazon Senior Book Editor Chris Shluep noted that
The power of 'Potter' is still strong, and readers of all ages can't get enough of Hogwarts. 'Harry Potter and the Cursed Child' was the most anticipated book of the year, breaking pre-order records months before its release.
It's not just Jack Thorne and J.K. Rowling who should be feeling pleased; Paul Kalanithi's When Breath Becomes Air and John Grisham's The Whistler came a very respectable second and third in Amazon's bestselling chart.
This news comes after what has been a particularly successful week for Cursed Child since it also won Best Fantasy in the Goodreads Choice Awards!
Do you think Cursed Child deserves to be Amazon's bestselling book? Be sure to let us know in the comments!