New "Beauty and the Beast" Poster and More on Belle from Emma Watson
Last week, Disney released a new trailer, featuring Emma Watson's beautiful singing voice, and a new theatrical poster. It was also announced that Total Film would be featuring the live-action Beauty and the Beast in the next issue of its magazine, and MuggleNet offered a look at some of the new photos the magazine released.
This week, Disney released an exciting new poster that gives fans a broader look at the world of the live-action Beauty and the Beast. Like last week's poster, the poster itself features all of the characters not only as objects but also in human form – including Harry Potter alumna Emma Thompson (Professor Sybill Trelawney) as Mrs. Potts. This week's poster offers a more expansive view of the setting of the film and its beautiful artistic style.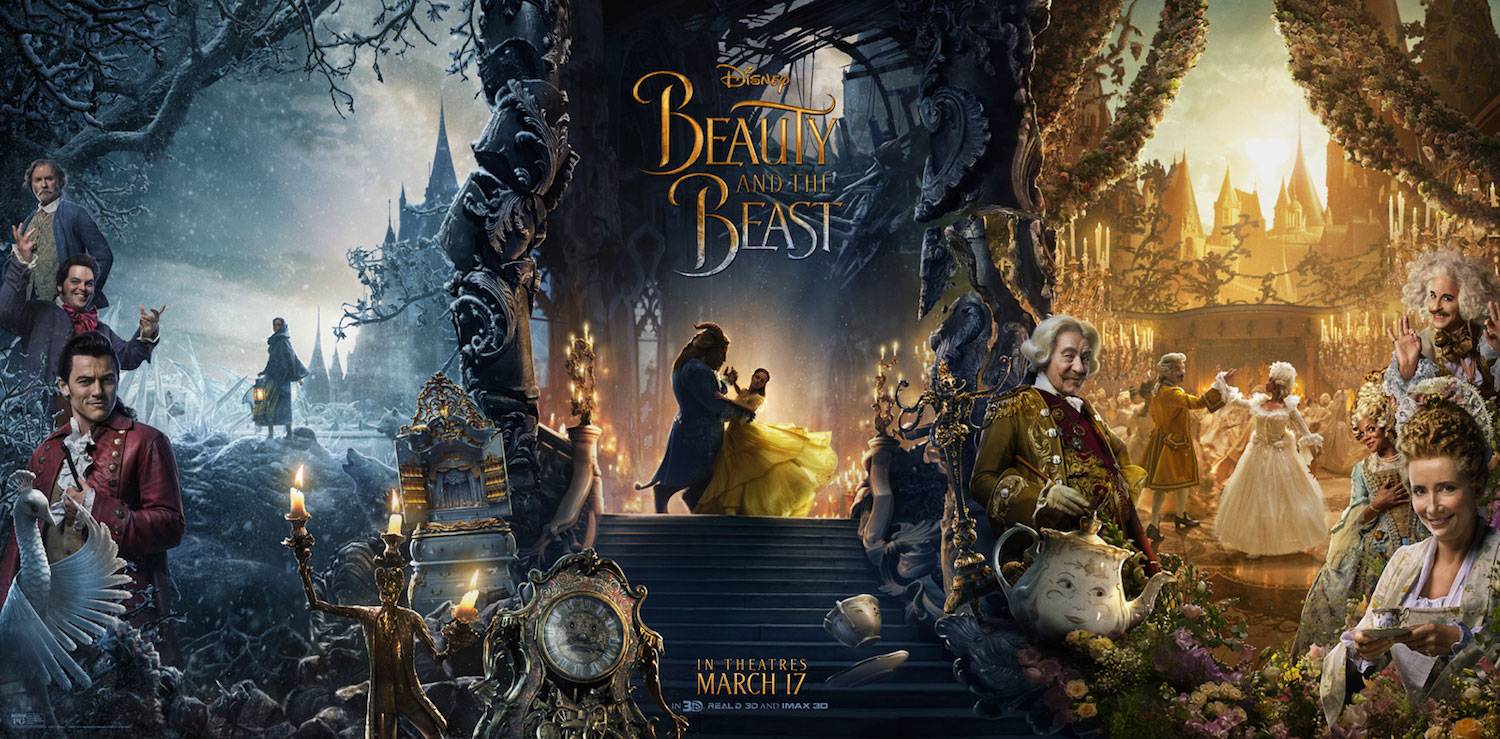 In other recent Beauty and the Beast news, Emma Watson also elaborated on her decision to turn down Sir Kenneth Branagh's (Professor Gilderoy Lockhart) offer to play Cinderella in Disney's live-action version of the animated Disney classic, released in March 2015, before accepting the role of Belle.
I didn't know they were going to make Beauty [a]nd [t]he Beast at the time I turned down Cinderella.
In the Total Film coverage of the film, Emma said that Belle was more of the right fit for her since the character was more of a feminist – a topic of importance for Emma, who is the United Nations Women Goodwill Ambassador.
But when they offered me Belle, I just felt the character resonated with me so much more than Cinderella did. She remains curious, compassionate and open-minded. And that's the kind of woman I would want to embody as a role model, given the choice.

In a strange way, she challenges the status quo of the place she lives in, and I found that really inspiring.
In another interview with Entertainment Weekly, Emma explained a few conditions she had before accepting the role of Belle and some of the changes she made to the character to make her a stronger, more independent female role model.
In the animated movie, it's her father who is the inventor, and we actually co-opted that for Belle. I was like, 'Well, there was never very much information or detail at the beginning of the story as to why Belle didn't fit in, other than she liked books. Also what is she doing with her time?' So we created a backstory for her, which was that she had invented a kind of washing machine so that, instead of doing laundry, she could sit and use that time to read instead. So yeah, we made Belle an inventor.
Emma Watson made a near-perfect Hermione Granger and will be a near-perfect (if not wholly perfect) Belle. Disney's Beauty and the Beast hits theaters in two short months, but March 17 can't come quickly enough!