Role Call: Say My Name, Say My Name!
This week's Casting News is trailer-filled and FANTASTIC (pun intended)! Read on to learn more about what some of our favorite Harry Potter cast members are up to this week, including the fabulous Evanna Lynch, Bill Nighy, and Sir Michael Gambon! All that and more in this week's Role Call!
The brand new trailer for Evanna Lynch's (Luna Lovegood) My Name is Emily has just been released! There is just one month before this film hits US theaters, and there is excitement in the air! For those who may not know, My Name is Emily follows Emily (played by Evanna Lynch), a girl who, on her 16th birthday, sets out to break her troubled father out of a psychiatric institution.
After her mother dies and her father is institutionalized, Emily is placed in a foster home and in a new school where she is ostracized. When her father's annual card fails to arrive on her 16th birthday, Emily knows something's wrong. She decides to take matters into her own hands and, enlisting her only friend at school, Arden, sets off on a road trip to break her father out of the psych ward. As their journey progresses Emily and Arden become close, and both come to realize important truths about the nature of relationships, both to their parents and to each other.
The film looks absolutely stunning, and if you can't wait to hear more about it before February 17, MuggleNet's official review of My Name is Emily will be available at the end of the month! Until then, watch the trailer below and leave a comment telling us what you think!
Freddie Stroma (Cormac McLaggen) may have survived Season 6 of Game of Thrones, but he sadly will not be returning in the next season. Stroma appeared last season as Samwell Tarly's brother Dickon during an extremely tense dinner scene. Because Stroma is currently working on ABC's Time After Time, he is unable to reappear in Game of Thrones alongside the rest of Samwell's family. His time on the show may have been short, but he enjoyed every minute of it.
Even just to get such a toe in there is fun. Just to be on set and kind of feel like I was in that world, I was a fan sitting there at the table doing that scene.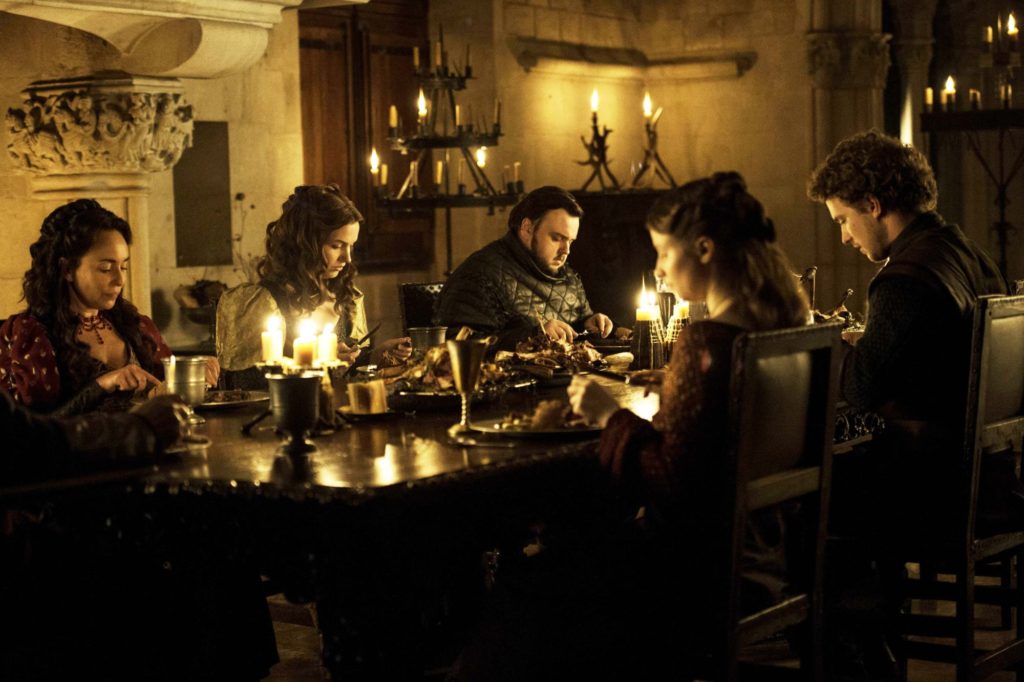 The seventh season of Game of Thrones will premiere this summer, but you can catch Freddie Stroma on ABC on March 5 when he stars as H.G. Wells in Time After Time!
In preparation for its world premiere next month, the first clip for Sir Michael Gambon's (Albus Dumbledore) upcoming film Viceroy's House has just been released along with a brand new poster. The film's plot is as follows:
Viceroy's House in Delhi was the home of the British rulers of India. After 300 years, that rule was coming to an end. For 6 months in 1947, Lord Mountbatten, great grandson of Queen Victoria, assumed the post of the last Viceroy, charged with handing India back to its people.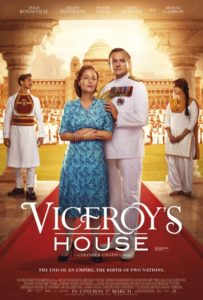 Viceroy's House not only stars Sir Michael Gambon, but takes us along for the ride with Hugh Bonneville, Gillian Anderson, Lily Travers, Simon Callow, Manish Dayal, Huma Qureshi, and Om Puri. The film is set to be released on March 3! Watch the newest clip below, and if you missed the trailer for the film, check out our previous Role Call!
Fantastic Beasts and Where to Find Them has earned three nominations for the Make-up Artists and Hair Stylists Guild Awards next month! Stylists Fae Hammond and Marilyn MacDonald have both been nominated for Best Period and/or Character Hair Styling and Best Period and/or Character Make-up. Standing alone, Fae Hammond has also been nominated for Best Special Make-up Effects.
The competition for these awards is tough, as Fantastic Beasts will be going against titles like Deadpool, Suicide Squad, Star Trek Beyond, Doctor Strange, and many, many others! The awards will take place on February 19 at the Novo by Microsoft at L.A. Live!
Imelda Staunton (Dolores Umbridge) has been very busy rehearsing for her most recent theater undertaking: Who's Afraid of Virginia Woolf? The new West End production will place Staunton opposite Conleth Hill starting February 22 at the Harold Pinter.
The official opening for Who's Afraid of Virginia Woolf? will begin March 9 and run through May 27. You can book your tickets here!
Bill Nighy's (Rufus Scrimgeour) upcoming film Their Finest has just released its first trailer! Their Finest is a World War II story that follows both the art of filming and the throes of war.
['Their Finest'] tells the true story of a British film crew who set out to boost morale after the Blitzkreig by creating a propaganda film.
Their Finest will screen at the Sundance Festival and be released in the United States on March 24, with a UK release on April 21. Watch the first trailer below!
The first poster and trailer for the film adaptation of Stephen Fry's (voice of UK audiobooks) bestselling comedy novel The Hippopotamus have just been released!
 It centers on a lapsed poet, failed drama critic, redundant husband and hard-working drunk, Ted Wallace (the mellifluously voiced Roger Allam in a rare starring role). Fired from his newspaper job, Ted leaps at the chance to drown his sorrows at his old friend's country estate, Swafford Hall.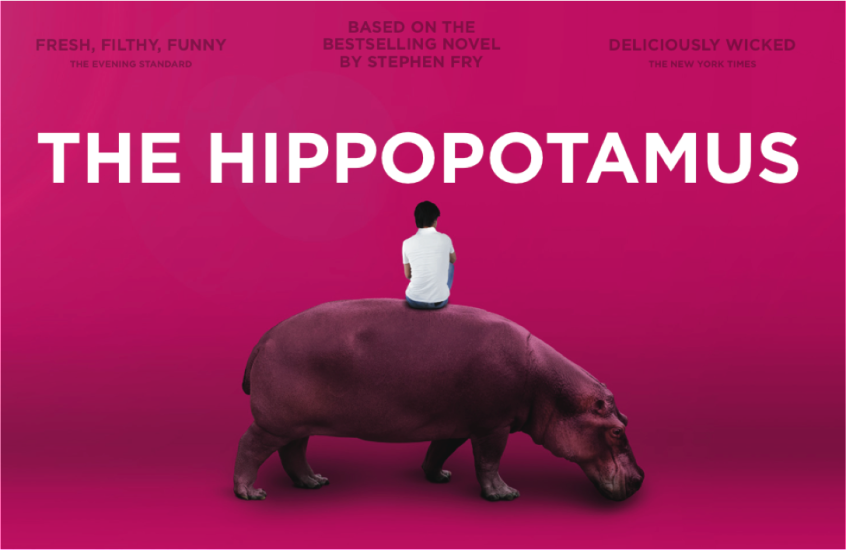 The Hippopotamus features a cast with the familiar face of Fiona Shaw (Petunia Dursley)! The film has its North American premiere on January 14 and 15! Until then, check out the trailer below!
There have been so many trailers this week! Which of the movies is at the top of your list? Let us know in the comments below, and join us next week for another round of Role Call!