Five Characters You Wouldn't Know If You Only Watch the Movies
J.K. Rowling created a universe with dozens of unique personalities, all of which developed throughout the books. Unfortunately, when Potter went to the box office, some had to be cut in order to avoid four-hour films.
I felt the loss of these characters should be honored, so here's a list of my top five!
1) Peeves
Peeves was Hogwarts' poltergeist who caused havoc wherever he went. He had been around since the founding of the school and became notorious for being a pain to pretty much everyone!
Peeves had a decent part to play in the books. His first appearance was in Sorcerer's Stone, tormenting Percy Weasley after the start-of-term banquet. He went on to be a constant adversary of the students and staff, creating a particular rivalry with Argus Filch and Dolores Umbridge while she was at Hogwarts.
Peeves wasn't all bad, though. He helped Dumbledore locate the Fat Lady in Prisoner of Azkaban and distracted Death Eaters during the Battle of Hogwarts. In spite of his misdoings, Peeves had good moments.
Rik Mayall was cast to play Peeves in the first movie, but his scenes were cut, so he never made an appearance. For me, Peeves was welcome comic relief in the books that was missed in the films.
2) Ludo Bagman
Ludovic "Ludo" Bagman was the Head of the Department of Magical Games and Sports at the Ministry of Magic during Harry Potter's time at Hogwarts. His reputation as a successful Quidditch player not only helped him get his post at the Ministry but also got him out of a scandal involving aiding a Death Eater.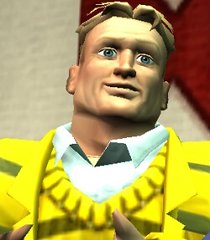 Ludo appeared in Harry Potter and the Goblet of Fire, first commentating the Quidditch World Cup, then the Triwizard Tournament. His bad gambling habits got him in trouble with many parties, including the Weasley twins. After trying to pay off his debts with leprechaun gold, Bagman was forced to go on the run.
Bagman's role was mainly absorbed by Barty Crouch, Sr. during the fourth movie. It was speculated that relatively unknown Australian actor Martin Landham would have been cast if Ludo had been included, but that's likely just chatter. Although not a very popular character, Bagman added an extra element to the book that I really missed.
3) The Bloody Baron
The Bloody Baron was the ghost of Slytherin House. He attended Hogwarts while the original founders were still in charge. He fell in love with Helena Ravenclaw, daughter of Rowena. When the soon-to-be Gray Lady didn't reciprocate, the Baron killed her in a fit of rage. He soon after killed himself with the same knife.
The Baron was one of few people who had any control over Peeves. He was often in charge of keeping the poltergeist at bay and would have been a fantastic addition to the series.
Technically, the Baron does appear in the first movie, but only as a terrible Captain Hook-esque character with no dialogue, so it doesn't really count!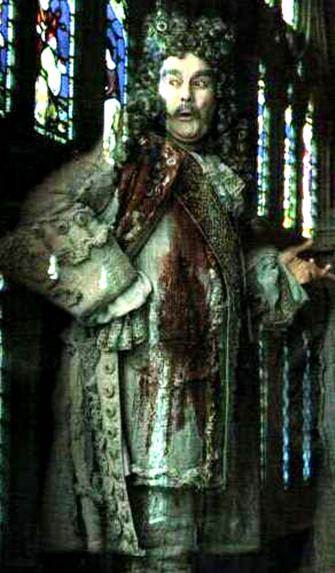 4) Dennis Creevey
Dennis Creevey was the brother of photography fanatic Colin. He was Sorted into Gryffindor like his brother and joined Dumbledore's Army in his second year.
Once Voldemort took control of Hogwarts, he and his brother were pulled out of school by their parents since it was unsafe for Muggle-born children. It is unknown whether he joined the ill-fated Colin at the Battle of Hogwarts. Dennis's story was similar to that of Neville Longbottom's. He came from a situation where nothing was expected of him but ended up making a difference, which made his exclusion upsetting.
5) Winky
Winky the house-elf was the Crouch family's devoted servant until she was found with a wand. She did not enjoy her newfound freedom and fell into depression and butterbeer-aided alcoholism.
Befriended by Dobby, she was able to get a job in the Hogwarts kitchen. Winky helped in the Battle of Hogwarts and is apparently still there today.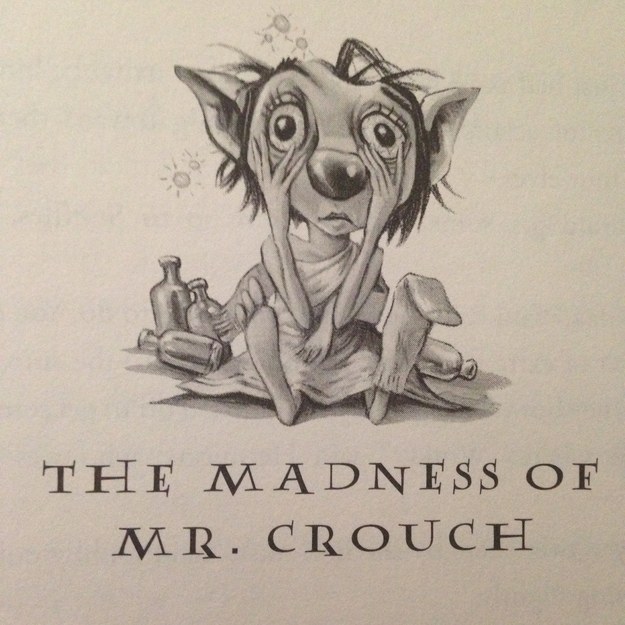 We can't expect everything from such extensive books to be covered in short movies. But everyone can agree a scene of Peeves dropping a chandelier on Umbridge's head would've made Potter exponentially better!