Romilda Vane's Pick-Up Line Valentines
It's almost time for Valentine's Day, and this year we have a special treat for you. Romilda Vane designed nine Valentines that are guaranteed to get your crush's attention. Don't worry, there's no love potion on them. She learned her lesson last year.
1.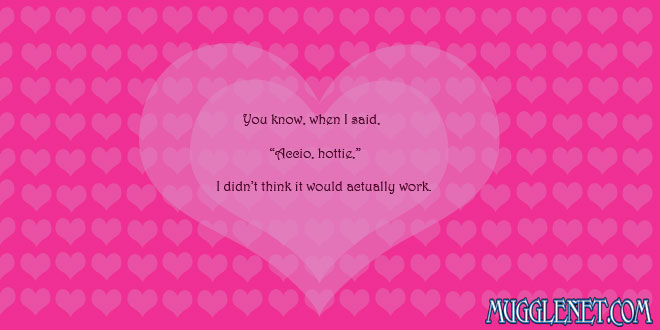 Try using the Summoning Charm to pull your crush toward you. I'm sure that is a flawless plan.
2.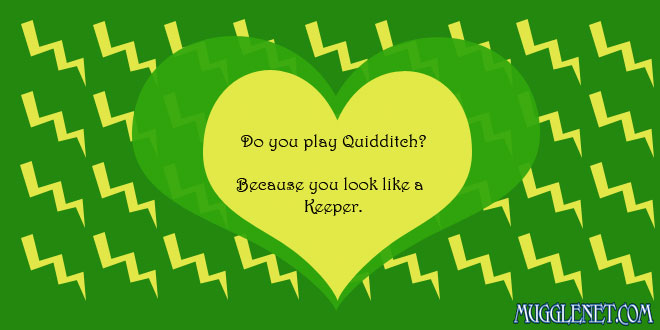 Everyone loves Quidditch, right?
3.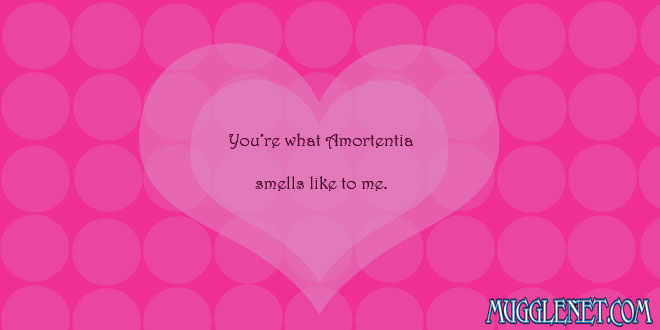 MuggleNet does not encourage or support the use of illegal love potions.
4.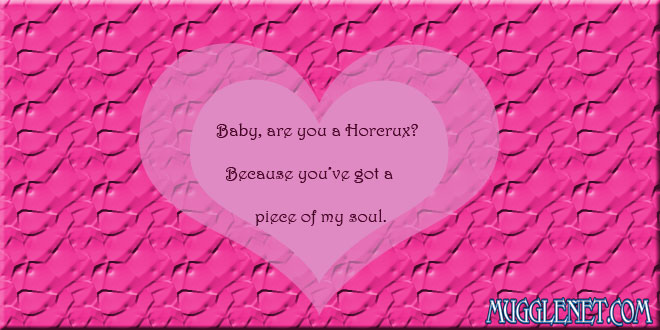 Just make sure that your beau knows what a Horcrux is before you give them this card.
5.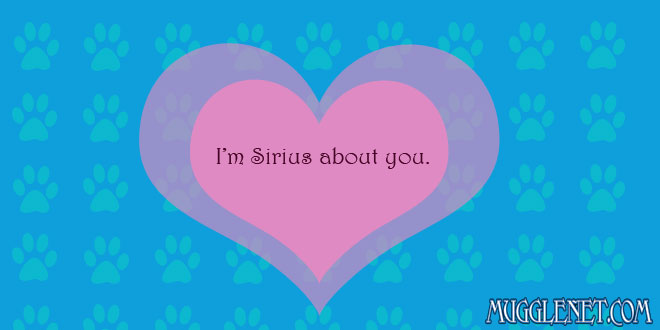 Bonus points if you give this card to Sirius Black. I know he would love it.
6.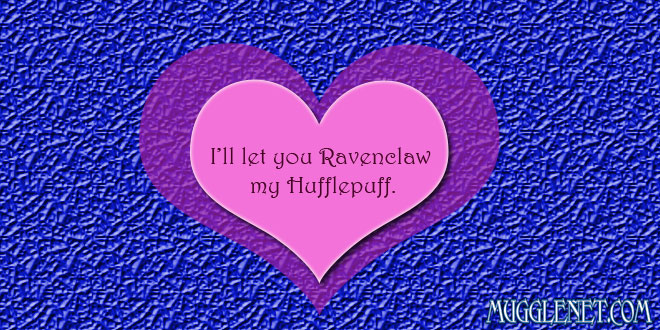 I'll let you decide how to interpret this one.
7.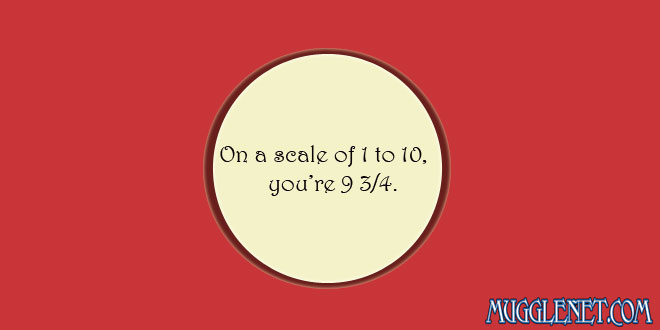 Let your chosen one know that you can work with numbers and make Harry Potter references at the same time.
8.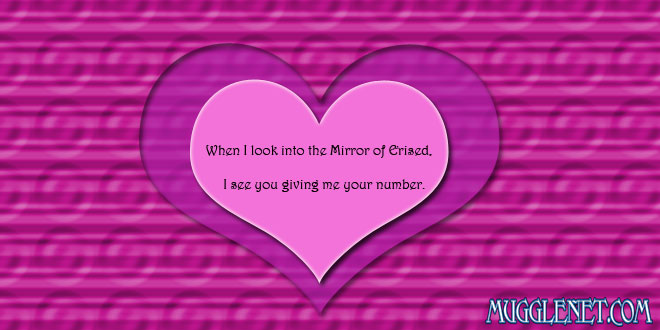 Just remember that electronics don't work at Hogwarts.
9.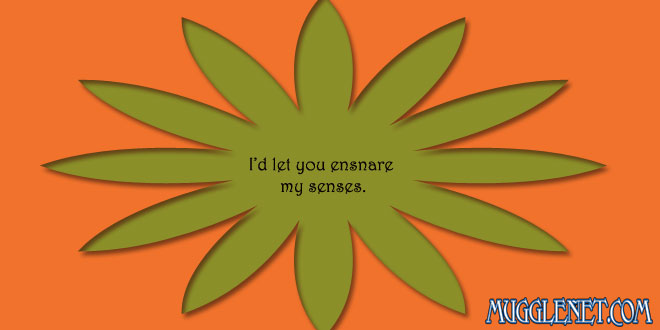 Make sure to do your ensnaring away from the Potions classroom. You wouldn't want to anger Professor Snape.
What do you think of Romilda's Valentines? Are you planning on using any of them? Let us know in the comments.