Custom Popcorn Creations for "Potter" Marathons
No Harry Potter weekend is complete without an array of snacks! My boyfriend and I are big fans of popcorn, which led me to wonder if there were any Potter-inspired mixes we could come up with for our next movie marathon. In honor of Popcorn Lover's Day, here are some of our creations.
1. Fantastic Popcorn and How to Eat It
This was a worthwhile effort that slightly didn't turn out so great. It was regular movie theater butter popcorn with added beasts, including gummy worms, bears, and Swedish Fish. Sadly, the gummies were too chewy, and the popcorn is too crunchy. Might I recommend animal crackers? Or two separate bowls of popcorn vs. gummies?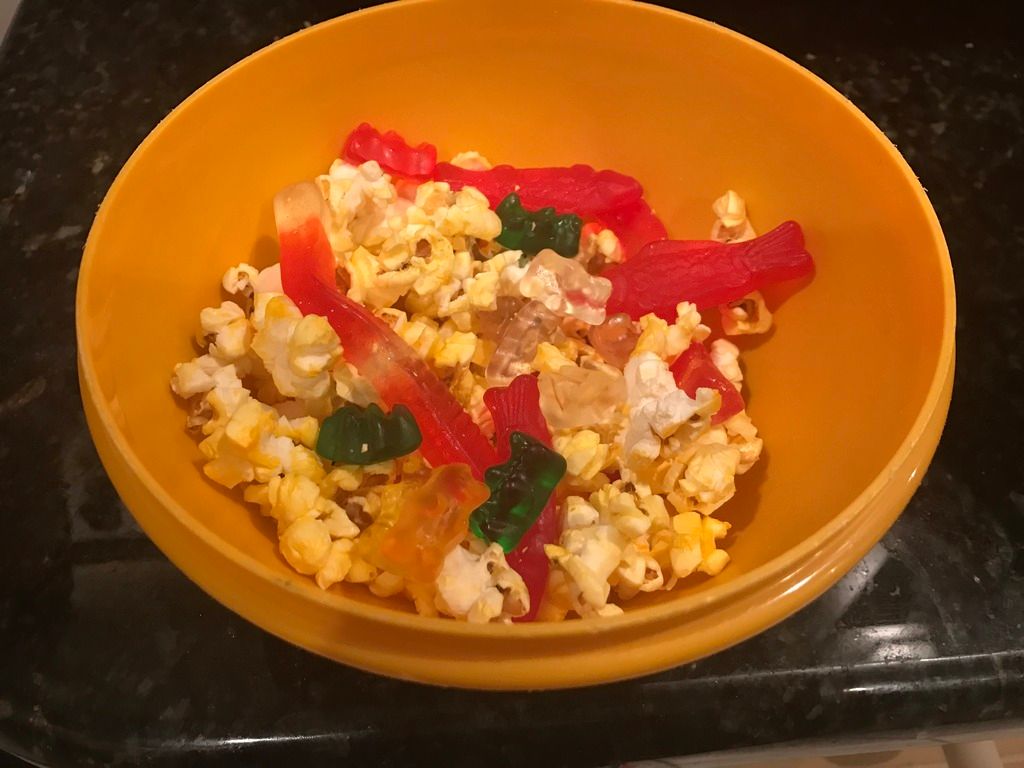 2. The Hufflepopcorn
Movie theater butter popcorn with white chocolate melted down and colored yellow. Then throw in some mini marshmallows and yellow M&Ms. The last touch is some edible gold glitter. An interesting texture from the marshmallows but pretty good.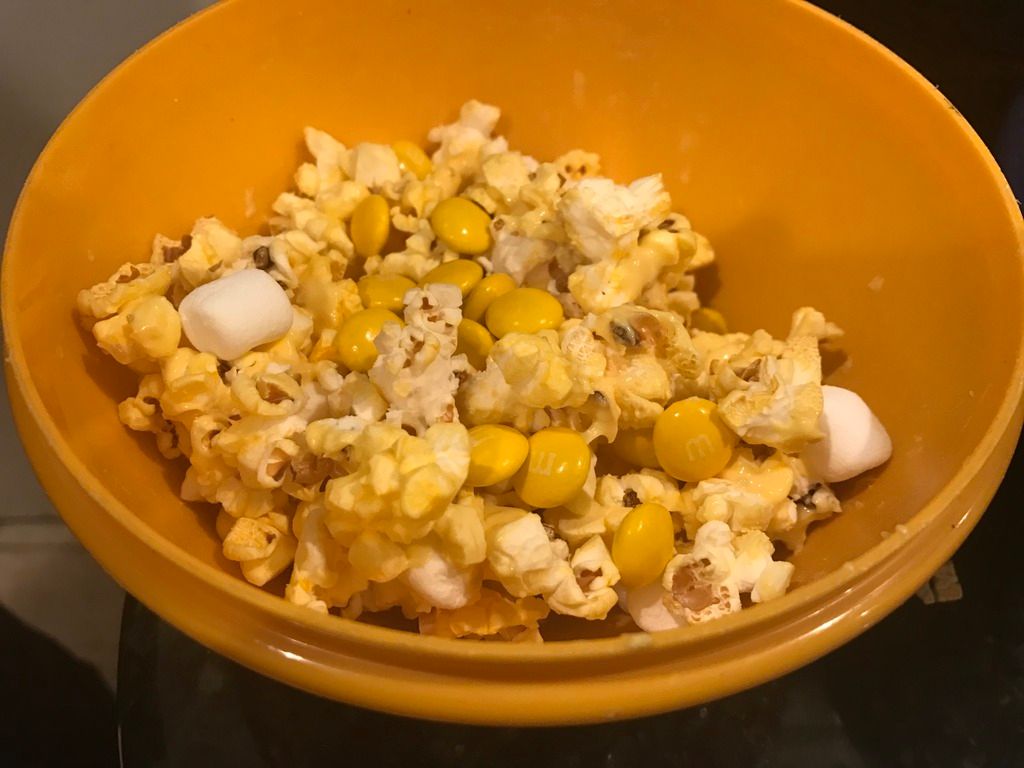 3. Queenie's Strudel Popcorn
I tried so hard! For a cinnamon apple approach, we made regular popcorn and threw in some Apple Jacks cereal and topped it off with cinnamon sugar. The good news is that everything was crunchy, so it was pretty good!
4. Treacle Popcorn
This one was weird, I'm sorry. We did peanut butter, chopped strawberries, and popcorn. You'd think it would work, but my boyfriend confirms it does not. I hate peanut butter and refused to go near it.
5. Gryffincorn!
Movie theater butter popcorn with white chocolate melted down and red food coloring. Drizzle it on top with red M&Ms. Twizzlers were supposed to be included, but I forgot them. Whoops!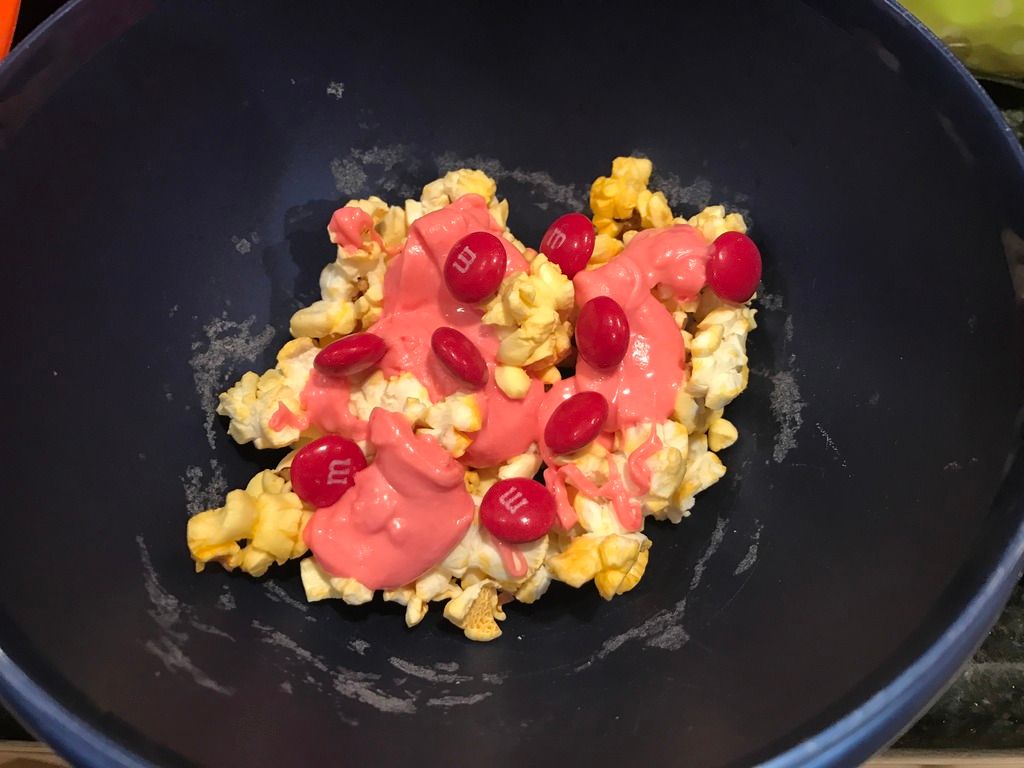 6. Butterbeer Popcorn
Movie theater popcorn, mini marshmallows, butterscotch chips melted down, and caramel sauce. We tried extremely hard to make a butterbeer popcorn happen.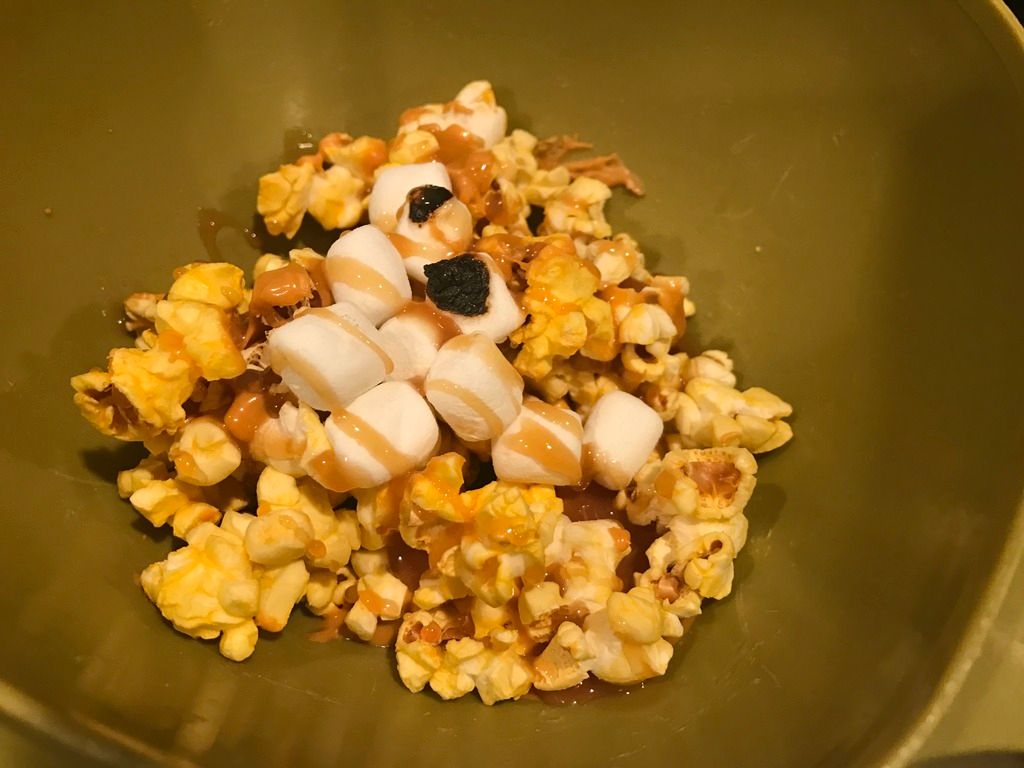 7. Ravenclaw's Popcorn
I'm lacking in the creative titles, sorry, everyone. This is also when we started to get tired. Movie theater popcorn with white chocolate melted down and colored blue, as well as milk chocolate melted down. This is then garnished with blue M&Ms.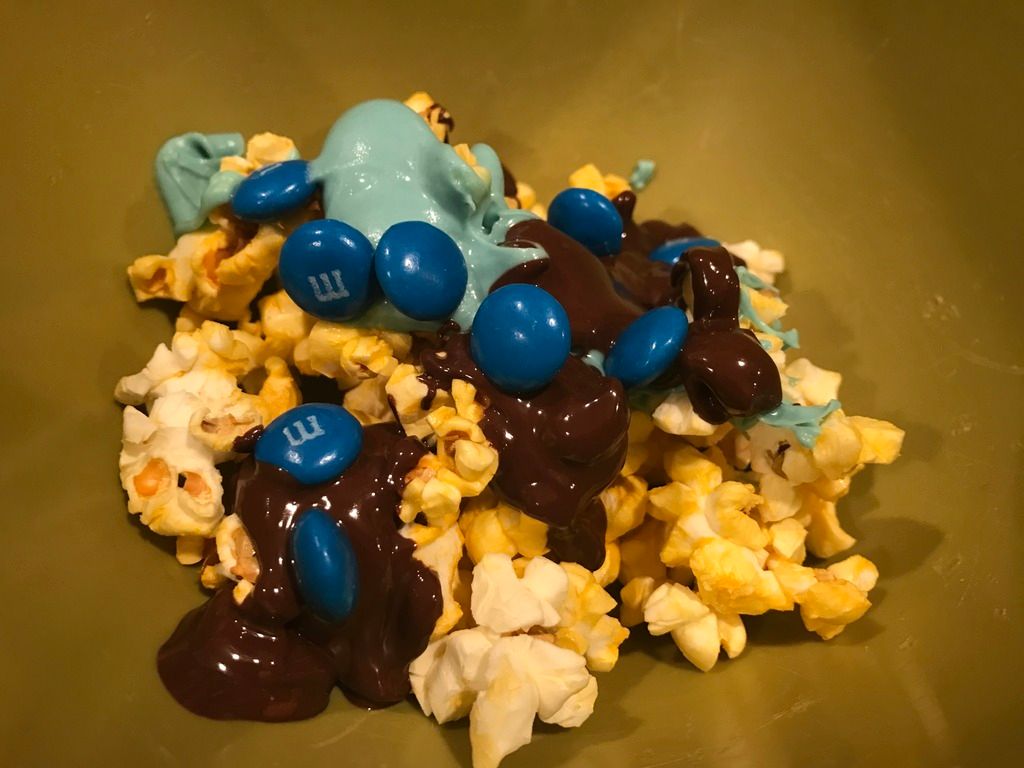 8. Raspberry Fudge Popcorn
Inspired slightly by Luna Lovegood, this features popcorn (duh), chocolate pudding, and fresh raspberries! This was the last popcorn that we sampled and we agreed that while it's not good, it's also not bad.
There was also a concept for a Snape/Slytherin popcorn that was mixed with jalapeños and salt. I encourage someone to try it and tell me how it goes!
Moral of the story is to have fun with your next Potter movie marathon! Enjoy some themed snacks and recipes from our site or go make your own creation.