Fantastic Magical Beasts and Reasons Not to Eat Them
On National Poultry Day, one would normally celebrate by tracking down their favorite fried chicken. While some of the magical creatures that exist in J.K. Rowling's wizarding world could be classified as poultry-adjacent, at no time should any of the beasts ever be consumed.
On a very basic level, poultry are domesticated birds, like chickens, ducks, and turkeys, bred and killed for consumption. Poultry, technically, doesn't include wild birds since they are "game." However, since the majority of the wizarding world's beasts are wild, we're going to ignore that last tidbit.
Harry Potter-Era Beasts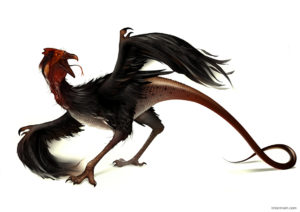 Cockatrice:

 The cockatrice resembles a rooster with a lizard's tail. One very good reason not to attempt to eat a cockatrice is the chaos that occurred at the 1792 Triwizard Tournament. In that Tournament, one of the tasks required capturing a cockatrice. Turns out, cockatrices didn't especially like that. It broke free and went on a rampage.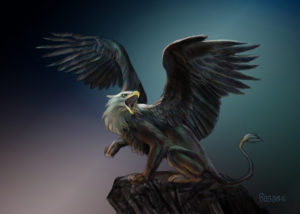 Griffin: A

nyone familiar with the fantasy genre is familiar with the griffin/gryphon. The griffin has the body, hind legs, and tail of a lion and the head, front legs, and wings of a giant eagle. Without a doubt, a griffin is terrifying. Imagine hefting a spear to strike down one and seeing it snatch the spear out of mid-air and snap it in two.
Hippogriff:

 A hippogriff has the same front as a griffin but the body, hind legs, and tail of a horse. They are as beautiful as they are intimidating. They're also very proud, as evidenced by Draco Malfoy's unfortunate mishap with Buckbeak; that would put a right damper on anyone attempting to kill them.
Owl:

While owls are birds of prey, they're probably the most domesticated magical creature. They're smart enough to deliver all kinds of post to the right person at any time. It's easier to imagine an owl inflicting harm upon a human than vice versa.
Phoenix:

Aside from the fact that phoenixes are incredibly difficult to domesticate, why would you ever consider eating a bird so magical? They have healing tears and (near) immortality! A phoenix song can imbue the good-hearted with extra strength and courage and strike fear in the basest of hearts! STAY CLEAR!
Fantastic Beasts and Where to Find Them-Era Beasts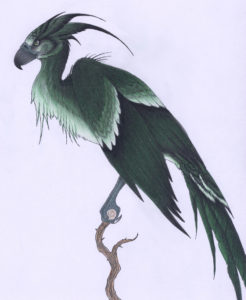 Augurey: T

he Augurey, a.k.a. the Irish phoenix, looks like a malnourished vulture. Its mournful song is so depressing that wizards used to believe it could foretell death and went to great lengths to avoid their nests. It'd be particularly cruel to take advantage of their shy state.
Diricawl:

 No-Majs think the Diricawl, a fat, fluffy-feathered, flightless bird, is the dodo. No-Majs assume dodos are extinct because of the Diricawl's ability to vanish at will. This creature will take you on a literal goose hunt, popping in and out of sight, waddling away from your fork and knife.
Fwooper:

The Fwooper is a sublime African bird with crazily colored feathers that lays PATTERNED eggs. Its high-pitched shriek can drive listeners insane. By law, they must be sold with a constantly reinforced Silencing Charm. Try to steal one, and we'll see how quickly you pull a Uric the Oddball and show up to a board meeting completely naked except for a badger on your head.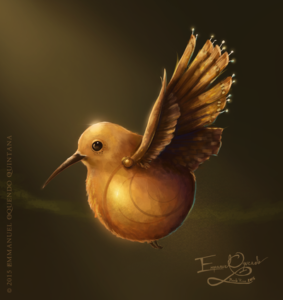 Golden Snidget: Catching a Golden Snidget was a

 particularly malicious tradition in the early years of Quidditch. Yep. Instead of a Golden Snitch, a small, round yellow bird was the target for Seekers. They'd routinely be crushed upon capture. Golden Snidgets were finally classified as a protected species in the late 1300s. Go find another small bird to eat.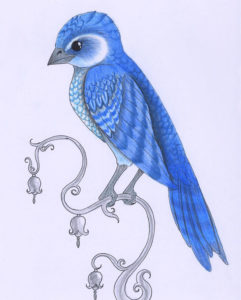 Jobberknoll:

 The Jobberknoll makes one noise in its lifetime: Upon death, the blue-speckled bird emits a long scream that consists of every single sound it has ever heard. Backward. If you're okay with eating a bird whose feathers are used in Truth Serums, by all means, go ahead.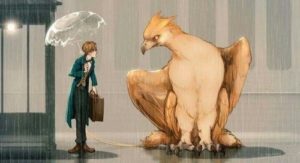 Thunderbird:

The Thunderbird is a giant bird-like creature native to Arizona. It can sense danger and creates storms as it flaps its six wings. But the real question is, would you eat

Frank

? Newt would be disappointed.
Have I missed out on any of your favorite fantastical beasts? Shout out in the comments!