Harry Potter and the Chosen Ones: Katniss Everdeen
Some heroes are chosen, some heroes choose, and sometimes, it's just complicated. Our favorite hero, Harry Potter, was pre-destined to defeat Voldemort, yet he still makes the choice to face his destiny with courage. It's not quite as straightforward for dystopian hero Katniss Everdeen in the Hunger Games series.
Survival is Katniss's primary concern, but she puts her life at risk when she volunteers to enter the Hunger Games (where 12 boys and 12 girls fight to the death with only one victor) in place of her sister. Katniss had taken on the role of protector after her father's death left her mother paralyzed by grief, and it's this sense of protection that drives her to risk her life to save Primrose from an almost-certain death. Harry often displays this type of self-sacrifice, constantly insisting on risking himself in place of his friends.
When Katniss makes the choice to enter the competition, she is not consciously making a choice to become a hero or the face of the revolution. It's her continual refusal to play by the rules and her instinct to survive that catapults her into the public eye as a figure of the rebellion. After surviving the first Hunger Games, the rebellion and its orchestrators choose Katniss as the symbol of their revolution. Harry finds himself in a similarly unwanted spotlight because the entire wizarding community knows him as a hero (or a liar, depending on who you ask).
Ever reluctant to do what she's told, Katniss doesn't immediately accept her role, but she does understand the necessity of the revolution and does her part—in her own way. Harry faces a similar decision when Minister Scrimgeour asks him to publicly show his support for the Ministry, but Harry chooses not to act as a figurehead and follows his own secret mission to destroy the Horcruxes instead.
Both Harry and Katniss live in a world at war, and that brings about other similarities in their stories. Harry can't rely on the Ministry of Magic (especially since they spent an entire year trying to convince people that he can't be trusted), and Katniss can't exactly trust President Coin from District 13, even though they are all outwardly working for the same cause.
That doesn't mean they can't trust anyone. Much like Harry discovers that Snape has been trying to help and protect him (however reluctantly and for his own selfish reasons), Katniss finds herself receiving help from an alliance of previous victors led by an unlikely source on the other side, Plutarch Heavensbee.
In both cases, the Chosen Ones were not given all the details of the master plan. Dumbledore didn't clue Harry in on the fact that he has asked Snape to kill him, and Katniss wasn't told that she was part of an alliance that was working to sabotage the 75th Hunger Games. For Katniss, more so than for Harry, this creates a sense of distrust in everyone—even those who are "on her side"—and she generally prefers to follow her own plan.
Harry and Katniss's paths grow further apart as they reach the end of their respective missions. Harry faithfully follows what he understands to be his destiny: die in order to destroy the final Horcrux and come back to finish Voldemort. Katniss, on the other hand, acts like she's going to do what everyone expects of her—kill President Snow—but she decides to kill Coin instead because she sees the danger in allowing her to have the power she has been craving.
Katniss creates her own destiny. While she was chosen to represent the majority of Panem and goes along with the plan to serve as the symbol to rally the districts together, in the end, she disagrees with the decisions the leaders of the rebellion have made and follows her instinct instead.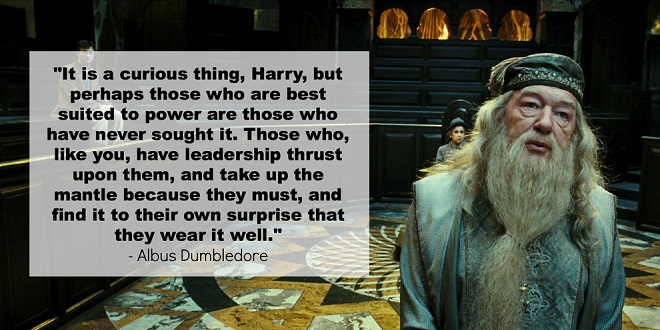 Both stories deal with the dark side of power, and both feature heroes who don't seek power for themselves. Harry and Katniss fight the good fight only because they think it's the right thing to do. Like Harry, Katniss's only wish is for the war to end so she can live a peaceful life—if she survives.